Transmission/Gear oils
Chevron Delo® TorqForce Syn
5W-30
available as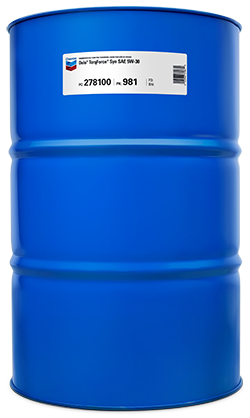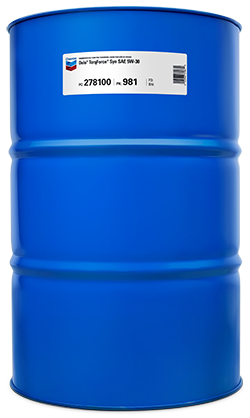 Transmission/Gear oils
Chevron Delo® TorqForce Syn
5W-30
available as

Delo® TorqForce Syn SAE 5W-30 ISOCLEAN® Certified Lubricant is a high performance fully synthetic lubricant designed for use in transmissions and hydraulic systems.
Where to buy ›

Certified clean - ensure your lubricants meet OEM cleanliness requirements to help you minimize downtime, reduce maintenance costs and extend equipment life.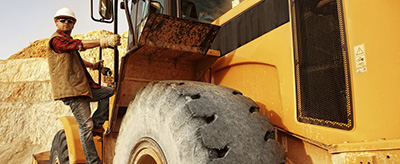 Consolidation without compromise: A single solution for light-duty equipment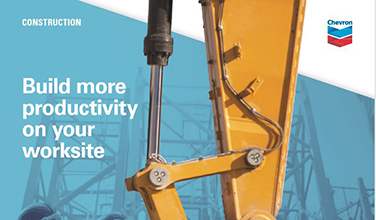 Lubricants for the Construction Industry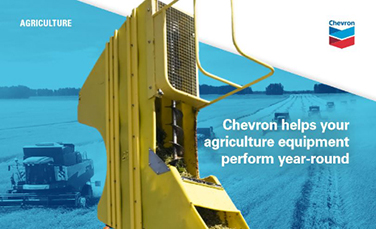 Chevron lubricants are formulated to help your ag equipment perform year-round, from planting season to peak harvest

Fast facts
Supported equipment types






Delo TorqForce Syn SAE 5W-30 delivers value through:
Long equipment life
Special additives protect metal surfaces against scuffing and wear even under operating conditions of high temperature and high load. 
Smooth operation
Excellent frictional control helps prevent clutch slippage and assures quiet and efficient action of transmission and brakes while minimizing wear
Extreme temperature performance
Excellent cold weather pumpability in sub-zero/ arctic operating conditions. Very good high operating temperature performance for severe service applications. 
Improved filterability
Delo TorqForce Syn SAE 5W-20 is formulated with special additive chemistry that allows for ultra-fine filtration which provides exceptional fluid cleanliness and equipment reliability performance. 
Minimal downtime
Good compatibility with seals, O-rings, and packing materials maintains their good condition and keeps leakage at a minimum. 
Long oil life
Outstanding ability of the synthetic base stock to withstand oxidation at high operating temperatures resulting in long service life for the oil.
Reliable operation
Formulation helps keep metal parts clean and free of varnish and sludge deposits that could result in premature breakdown. 
Minimizing weather and storage concerns
Protects against rust and corrosion of highly finished precision parts when operating in humid conditions and during seasonal shutdown periods.
Warranty Plus protection
Bumper-to-bumper warranty protection from the engine to the drive train. Payment for Chevron lubricant-related damage to your equipment, including parts and labor.1 Problem resolution and technical advice from Chevron's lubrication experts. 
(1) See Warranty Plus for details and restrictions.
Delo® TorqForce® Syn SAE 5W-30 is recommended for use in Allison, Caterpillar, Dana Powershift, Komatsu, Tremec/TTC, Vickers and ZF transmissions, wet brakes, and hydraulic systems operating in arctic conditions. 
Delo TorqForce Syn SAE 5W-30 is not recommended for use in combined farm tractor hydraulic and transmission systems where low brake chatter is a requirement. 
Chevron Delo® FleetFix CME
Chevron Delo® Syn-Trans HD
Chevron Delo® 400 ZFA SAE 10W-30
Chevron Delo® 400 SDE SAE 15W-40
To better understand your business needs, we've created this tool to help us find the right product for you.
Ensure your lubricants meet OEM cleanliness requirements to help minimize downtime, reduce maintenance costs, and extend equipment life.
Learn how you can improve your operation's reliability with an on-site lubrication assessment.
Keep your equipment running better longer with LubeWatch® routine testing and analysis