Off highway heavy duty
Delo® TorqForce FD
SAE 60
available as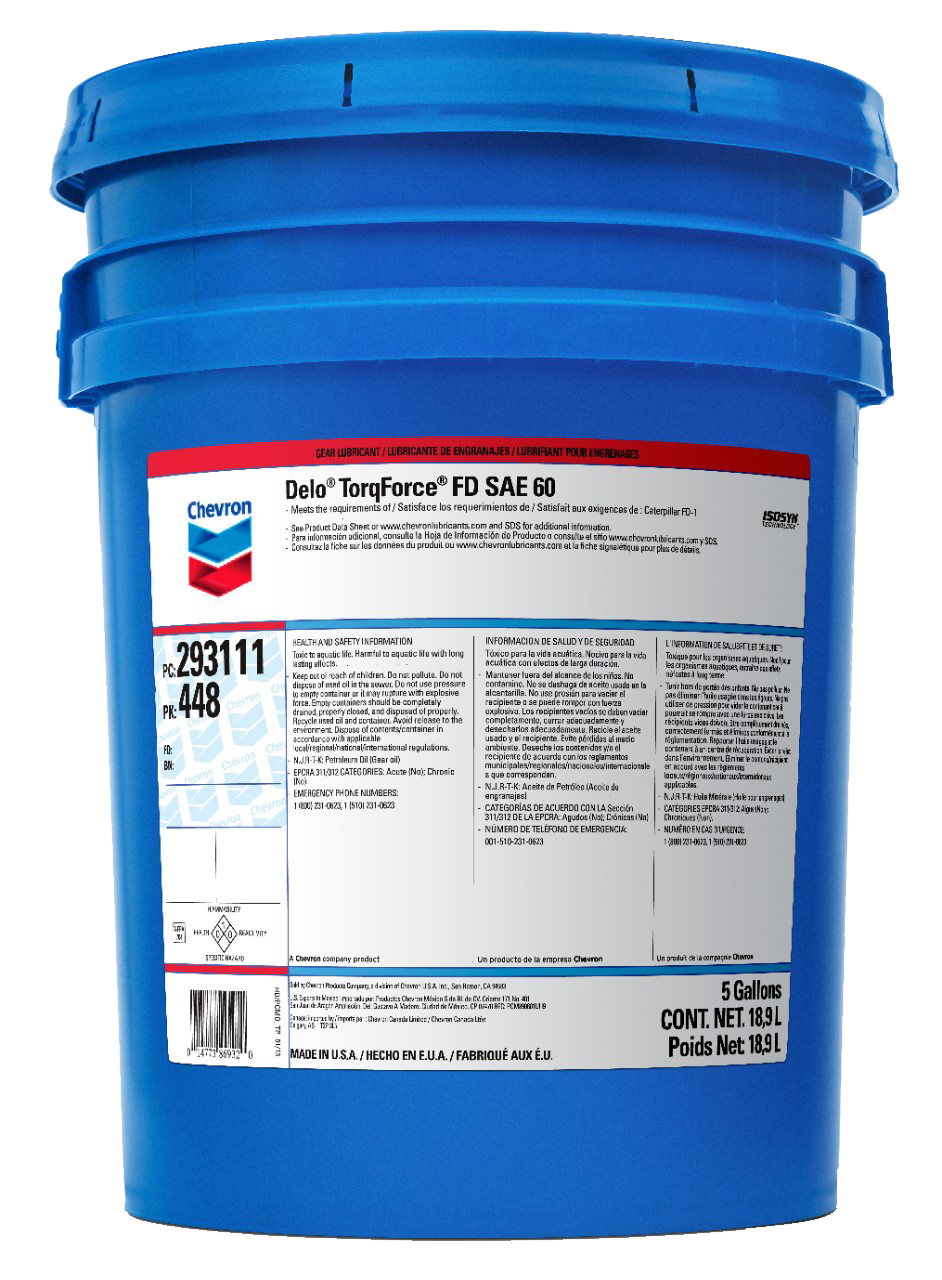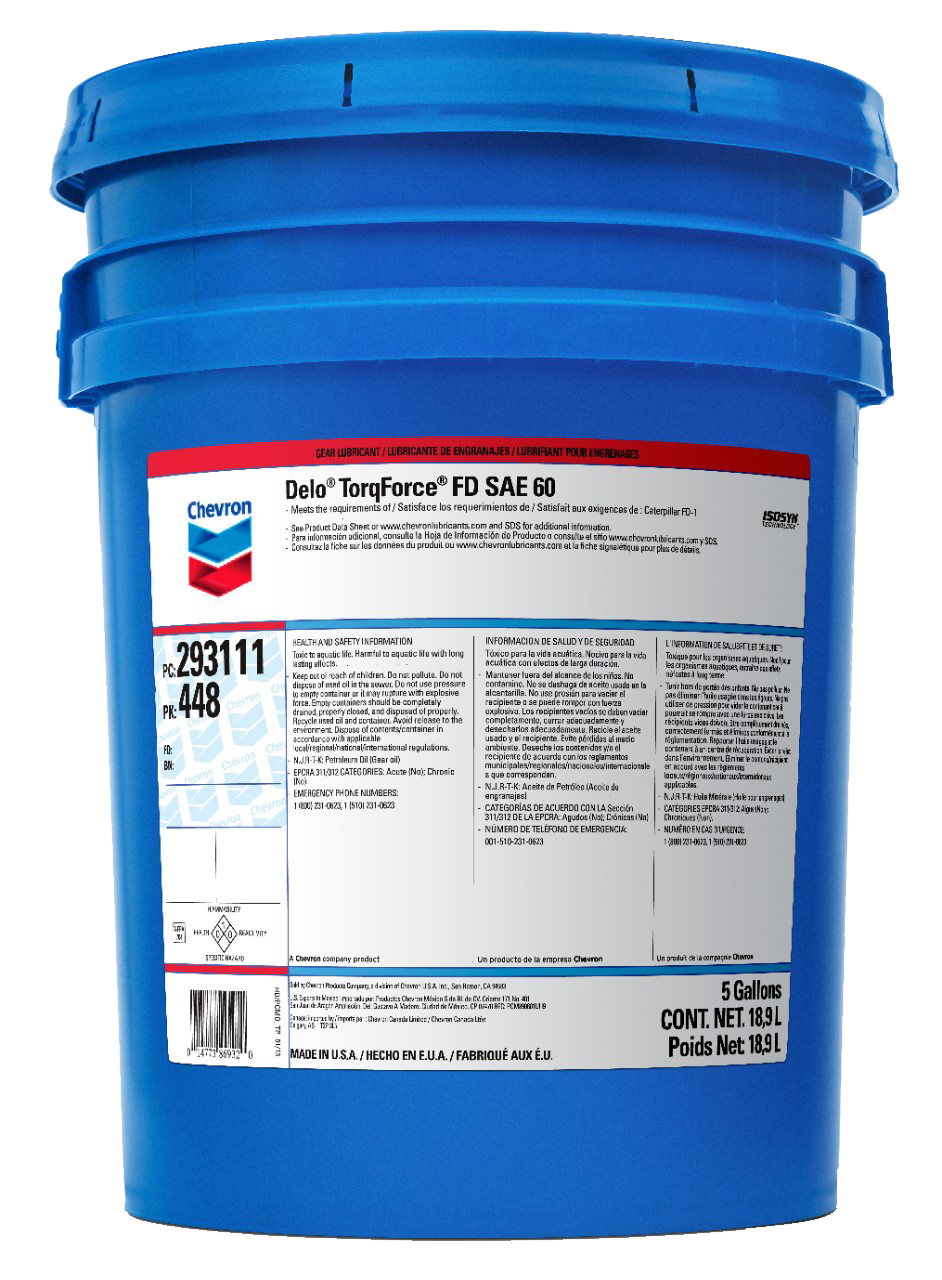 Off highway heavy duty
Delo® TorqForce FD
SAE 60
available as

Delo® TorqForce® FD SAE 60 is a premium heavy-duty gear lubricant specifically designed for use in final drives and axles of modern Caterpillar off-road equipment operating in severe service, where fluids meeting the Cat FD-1 specification are recommended.
Where to buy ›

Certified clean - ensure your lubricants meet OEM cleanliness requirements to help you minimize downtime, reduce maintenance costs and extend equipment life.

Lubricating final drives in heavy equipment: It pays to follow the right specifications


FD-1 versus TO-4 for heavy-duty final drives: What's the difference?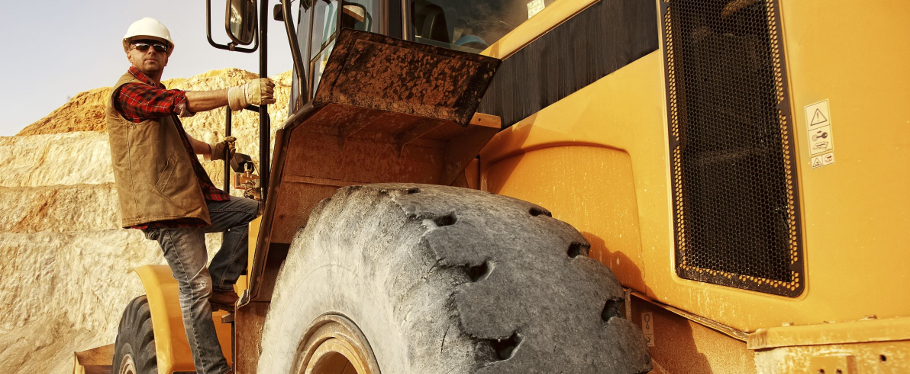 Consolidation without compromise: A single solution for light-duty equipment


Fast facts
Supported equipment types


Delo TorqForce FD SAE 60 delivers value through:
Maximizes equipment life in severe service
Minimizes unscheduled maintenance
Excellent foam protection
Access to Chevron's lubrication and industry knowledge
• Final drives, axles, differentials and front wheels of Caterpillar equipment where Cat FD-1 performance fluid is specified. It is not suitable where a common sump is used for lubricating final drive gears, and immersed brakes or clutches.
• Caterpillar Mining and Aggregate Haul Trucks
• Caterpillar Wheel and Track Mining Loaders & Dozers
• Caterpillar Wheel Scrapers• Caterpillar Wheel and Track Fellers
• Caterpillar Wheel and Track Skidders
• Caterpillar Knuckleboom Loaders
Delo TorqForce FD SAE 60 meets or exceeds the Caterpillar FD-1 specification.
Delo® ELC Antifreeze/Coolant
Delo® XLC Antifreeze/Coolant