Tractor Restoration Competition
Find it! Fix it! Finish a winner!
TRC Going Virtual in 2020
This year the TRC Finals Presentations and Awards Ceremony willbe held virtually to ensure the health and safety of everyone involved in our program
Check out our 2020 Entrants

Who will be a #2020 DeloTRC Finalist? Check out all our entrants on Social Media and cast your vote for the Fan Favorite starting September 1st!
A Letter to 2020 Participants

We understand you may be facing challenges making progress due to the current pandemic. We want to
help make sure you're able to compete.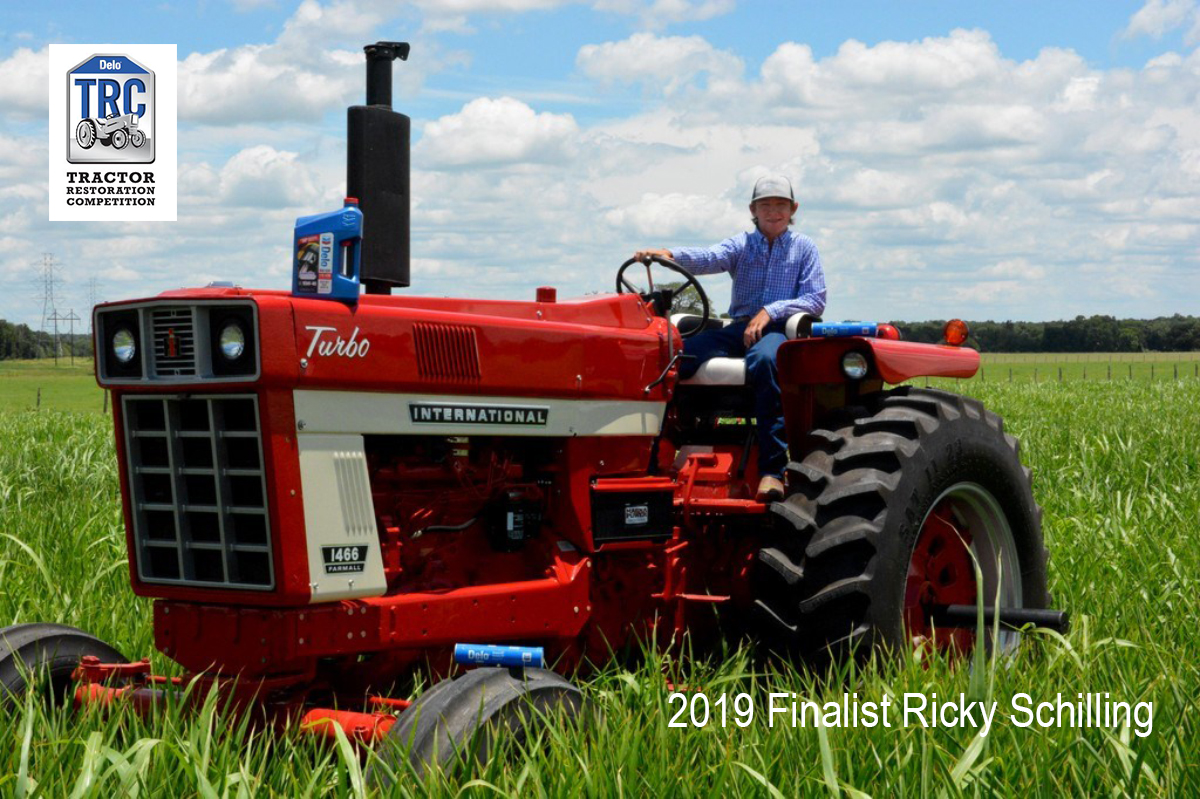 Matthew Machicek, Rogers, TX, 1962 Oliver 1800 MFWD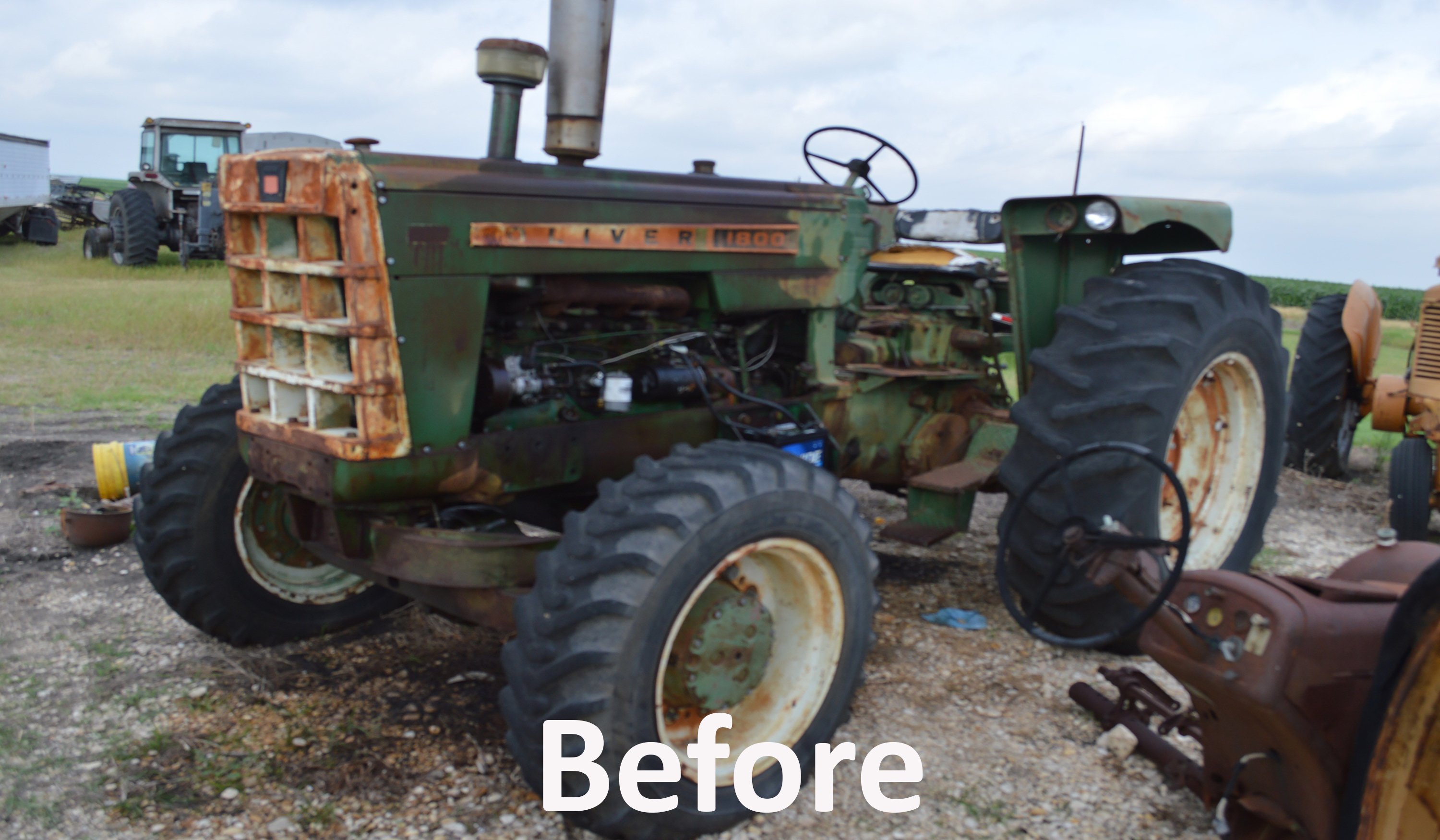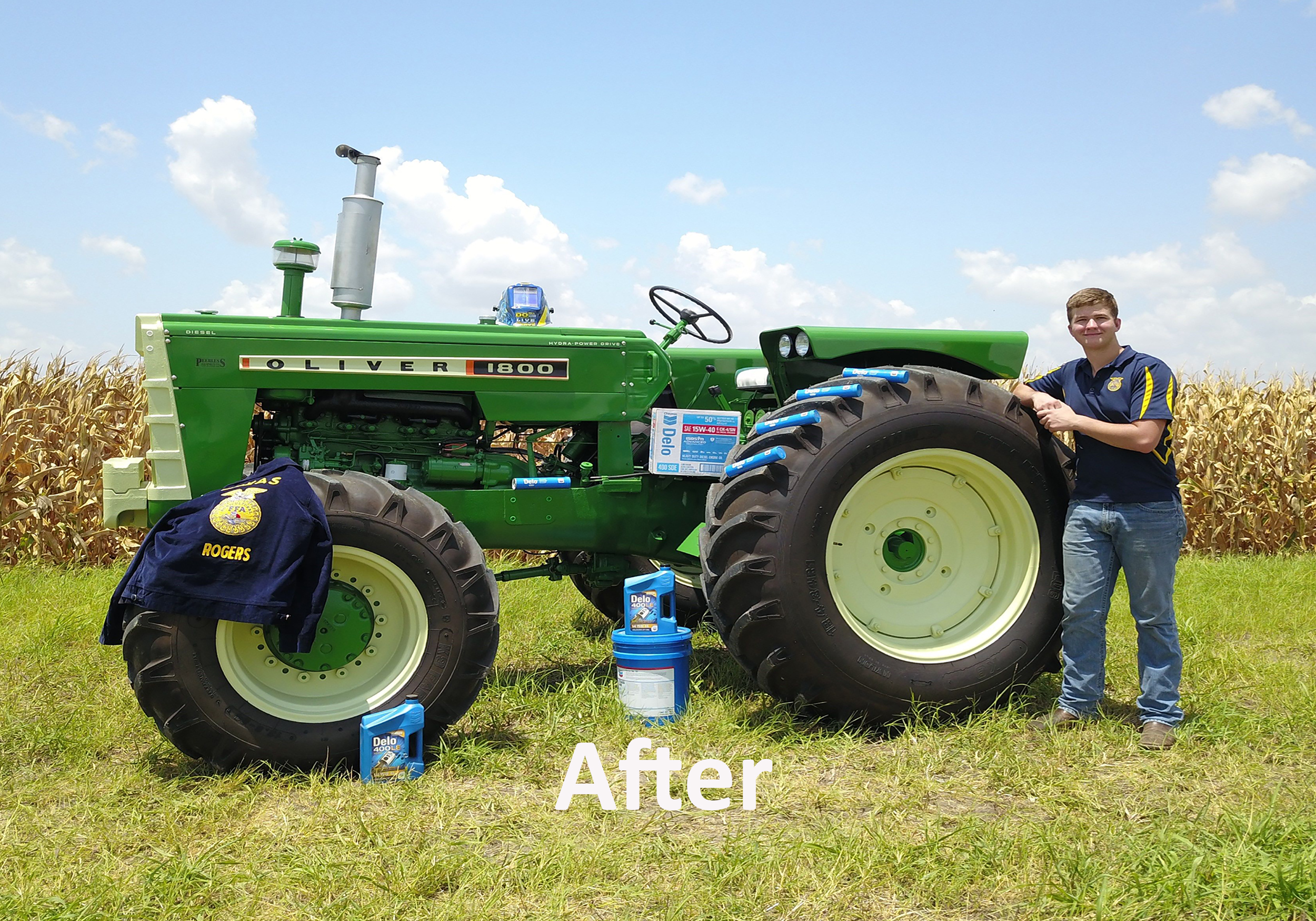 The finalists for the 2019 Delo Tractor Restoration Competition:
Ben Anderson, Spring Valley FFA, Spring Valley, WI: 1947 Allis Chalmers C
Cody Tschirhart, Medina Valley High School FFA, Castroville, TX: 1971 Case 970 Black Knight Demonstrator
Devin Haywood, Hastings FFA, Hastings, MI: 1970 Farmall 826 Diesel Demonstrator
Dubiski Career High School, Grand Prairie, TX: 1941 Ford 9N
Eufaula High School FFA, Eufaula, AL: 1953 Ferguson TO30
Four Rivers Career Center Night Shift, Washington, MO: 1941 Farmall H
Matthew Machicek, Rogers FFA, Rogers, TX: 1962 Oliver 1800 MFWD
Ricky Schilling, Fayetteville FFA, Fayetteville, TX: 1972 International Harvester 1466 Diesel
Riley Billings, Floresville FFA, Floresville, TX: 1696 Case 530
Ryder Lestrud, Northwood-Kensett FFA, Kensett, IA: 1972 John Deere 4020 High Crop
Ryder Merta, El Campo FFA, El Campo, TX: 1973 Oliver 1365
Tyler Schimke, Paso Robles FFA, Paso Roblese, CA: 1945 Farmall A
2020 Delo TRC
Line up your tractor and mark your calendar for these dates:
2020 entry materials will be published April 2020*
Competition deadline: August 17, 2020 for all workbooks, videos, photos
Finalists will be notified in September
Finalist presentations will take place during the 2020 FFA in Indianapolis, IN

*Refer to official instruction book for more details. The 2020 entry materials will be available for download on this site when the competition opens in April. Students may refer to 2019 entry materials until the 2020 items are published.
For additional information about the competition, email TRC@deckelmoneypenny.com
Grand Champion
Matthew Machicek, of Rogers TX
Reserve Champion
Devin Haywood, of Hastings MI
Third Place
Ryder Merta, of Kensett IA
2019 Cathy McCarty Hendrix Advisor of the Year
Leo Davila, Dubiski Career High School, Grand Prairie TX 
Best Presentation
Devin Haywood, Hastings MI, winner of recognition plaque and $100 gift card
Best Photograph
Cody Tschirhart, Castroville TX winner of framed print and $100 gift card
Leo Davila, 2019 Cathy McCarty Hendrix Advisor of the Year