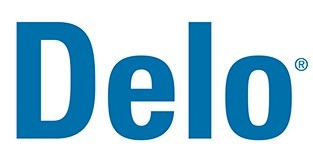 Warranty Plus
Bumper-to-bumper protection


Chevron Products Company, a division of Chevron U.S.A. Inc. ("Chevron") warrants that ourDelo® Family of Products specifically listed below conform to Chevron's specifications andwritten performance claims for those products and meet the product performancerequirements of all North America and foreign-manufactured equipment applicable toeach such product expressed in writing on the Chevron authorized product label and inChevron's Product Data Sheets existing at the time the product was sold.


The warranty applies to the Chevron Delo® Family of Products identified below when used in the following described equipment.

Heavy duty diesel, CNG, LNG and gasoline engines
Coverageincludes all North America and foreign-manufactured on and off-roadautomotive diesel and gasoline engines that recommend the specificAPI classification and SAE viscosity grade. As a plus, this warrantywill remain in effect for Delo Heavy Duty Engine Oils used in extendeddrain maintenance programs endorsed by engine manufacturers. Youmust perform periodic oil analyses to forecast optimum oil drainintervals and to monitor equipment operations.
Products include: Delo600 ADF, Delo 400 XSP-FA, Delo 400 SNG, Delo 400 ZFA, Delo 400 XSP,Delo 400 XLE, Delo 400 SDE and Delo 710 series.



Coverage includes all North Americaand foreign-manufactured manual, automatic and automatedmanual transmissions, axles and wheel hubs when installed inclass 8 (GVW of 33,001 pounds and over) trucks or other vehicleclass applications where use of a GL-5 gear lubricant (or SAE 50engine oil) in transmissions is acceptable. As a plus, this warrantywill remain in effect for use in extended drain maintenanceprograms endorsed by equipment manufacturers. You mustperform periodic oil analyses to forecast optimum oil-drainintervals and to monitor equipment operations. 

Products include:Delo Syn-Gear XDM, Delo Syn-Gear HD, Delo Gear ESI®, Delo GearEP-5 Fluids, Delo Syn-AMT XDT, Delo Syn-Trans XV, Delo Syn-TransXE, Delo Syn-Trans HD, Delo Syn ATF HD, Delo Trans ESI and DeloTorqForce™ Fluids.

Greased Bearings and Fifth Wheels
Coverage includes all NorthAmerica and foreign-manufactured, heavy-duty automotive componentslubricated and protected by greases under manufacturer's guidelines.

Products include: Delo Grease EP, Delo Starplex® EP, DeloGrease ESI EP, Delo Grease ESI HD, Delo Grease ESI HD Moly,Delo Syn-Grease™ SXD, Delo Syn-Grease™ SFE and Delo ExtremeGrease EP.

Coolant/Antifreeze Systems
Coverage includes all North Americaand foreign-manufactured heavy-duty automotive coolant systemsmaintained and operated in accordance with the original equipmentmanufacturer's recommendations.

Products include: Delo ELCAdvanced, Delo ELC, Delo XLC, Delo XLI, Delo ELI and Delo FleetFix®CME and Delo FleetFix CMX.



Chevron will, at its option, replace at no charge or refund the purchase priceof any Delo products not conforming to this warranty.Additionally, Chevron will pay to repair damage (parts and labor only) to yourcovered equipment to the extent that the damage is directly caused by thefailure of the Delo product to conform to its specifications or comply with itswritten product performance claims, provided Chevron is furnished withsatisfactory documentation demonstrating:
The equipment meets and was operated in accordance with themanufacturer's specifications for the equipment and was used undernormal operating conditions and in accordance with the manufacturer'soperating instructions and limitations, including speed, load, andtemperature; and
The equipment was maintained in accordance with the manufacturer'srecommendations, including compliance with product selection,monitoring and drain recommendations. For equipment maintainedunder a manufacturer-endorsed extended drain regimen, you mustperform periodic analyses of the Delo product to forecast optimumdrain intervals and to monitor equipment operations.
Such warranty will not extend to components not included in the descriptionsof covered equipment listed above or to equipment damaged as theresult of a condition that is unrelated to the use of the Delo product or is theresult of normal and expected equipment wear or where the use of otherproducts may have affected the performance of the Delo product (includingafter-market additive treatments).To make a claim for equipment repairs under this warranty, you will need tonotify Chevron within thirty (30) days of the equipment damage and presentrecords showing that the equipment was serviced at the intervalsrecommended by the manufacturer. You will also be required to submit asample of the Delo product from the failed equipment, as well as provideChevron the opportunity to inspect and test the equipment and failed partsupon request.
CHEVRON MAKES NO OTHER WARRANTIES WHETHER EXPRESS OR IMPLIEDWHICH EXTEND BEYOND THOSE DESCRIBED IN THIS WARRANTY. CHEVRONSPECIFICALLY DISCLAIMS ANY WARRANTY OF MERCHANTABILITY ORFITNESS FOR ANY PARTICULAR PURPOSE. CHEVRON SHALL NOT BE LIABLETO YOU OR TO ANY OTHER PERSON FOR ANY SPECIAL, CONSEQUENTIAL,INCIDENTAL OR INDIRECT LOSSES OR DAMAGES ARISING FROM THE USE OFTHE CHEVRON PRODUCTS SOLD HEREUNDER.
Call toll-free 1-800-LUBE-TEK (582-3835) if you havean equipment problem.
Should you experience equipment failure, Chevron'sWARRANTY PLUS technical support team will workwith you to help determine the cause of the problem. If it's not the fault of our Delo product, we'll provideyou with the results of our analysis to assist you indetermining the root cause of the failure.
Visit www.chevrondelo.com to learn more about ourDelo products.