Info for you
Looking to learn more about our ISOCLEAN® Certified Lubricants Program?  Interested in more information about our Industrial Products and services?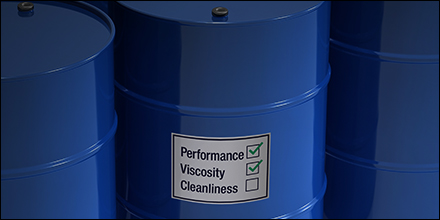 Find out more about how new lube cleanliness affects your equipment. 

Fill out the form and we'll send your sample to receive your free cleanliness check and verify if it's meeting your OEM's specification.
See details for more information 
Particle contamination is the No. 1 cause of lubricant-related equipment failure. The calculator will help you take the necessary steps needed to redefine clean.
Delo means efficiency. Fuel economy without sacrificing engine protection. Save money, and lower GHG emissions
Keep your equipment running better longer with LubeWatch® routine testing and analysis
Ensure your lubricants meet OEM cleanliness requirements to help minimize downtime, reduce maintenance costs, and extend equipment life.
Modal Component - Modals Configured