Hydraulic oils, Transmission/Gear oils
Delo® TorqForce MP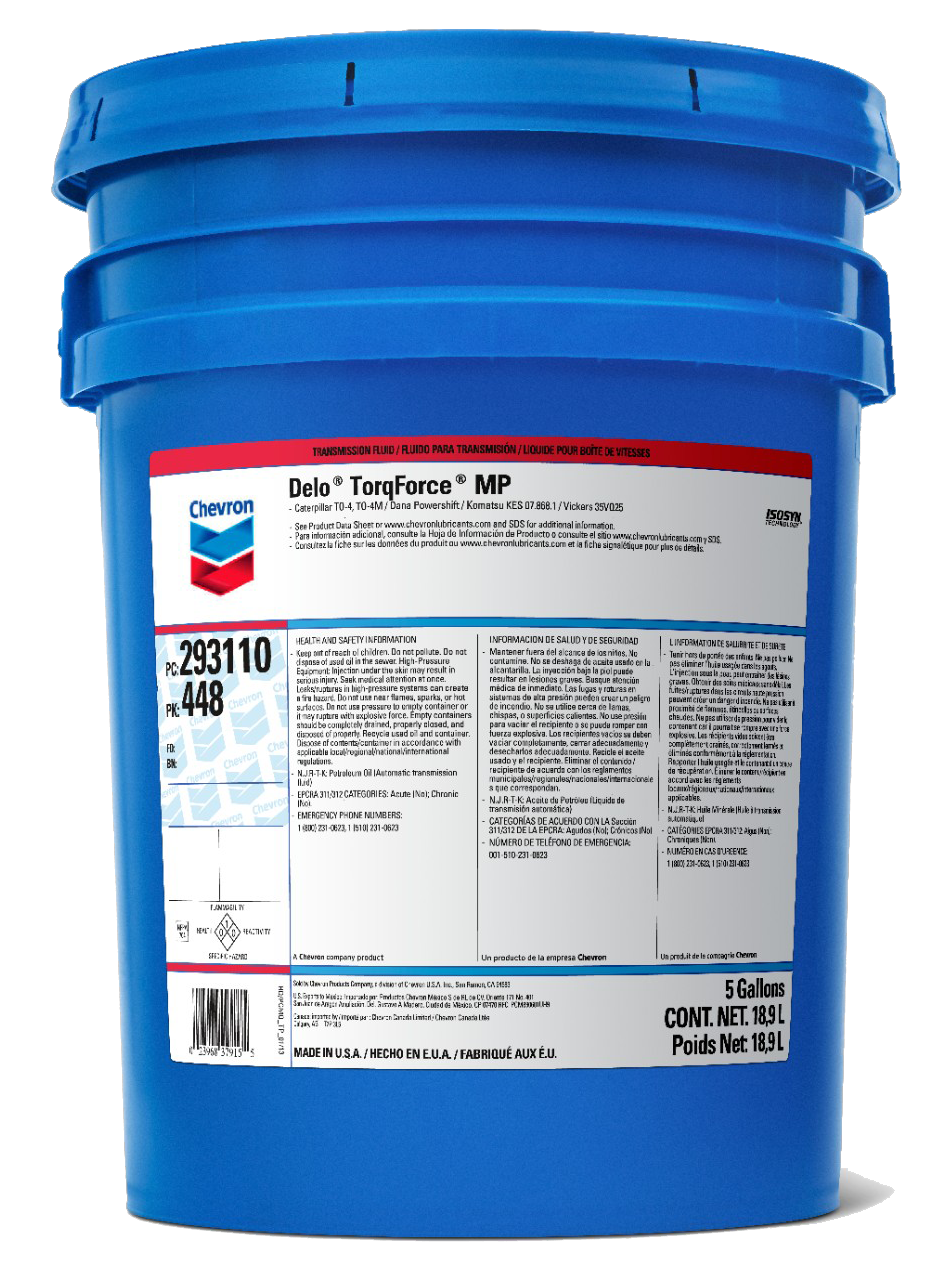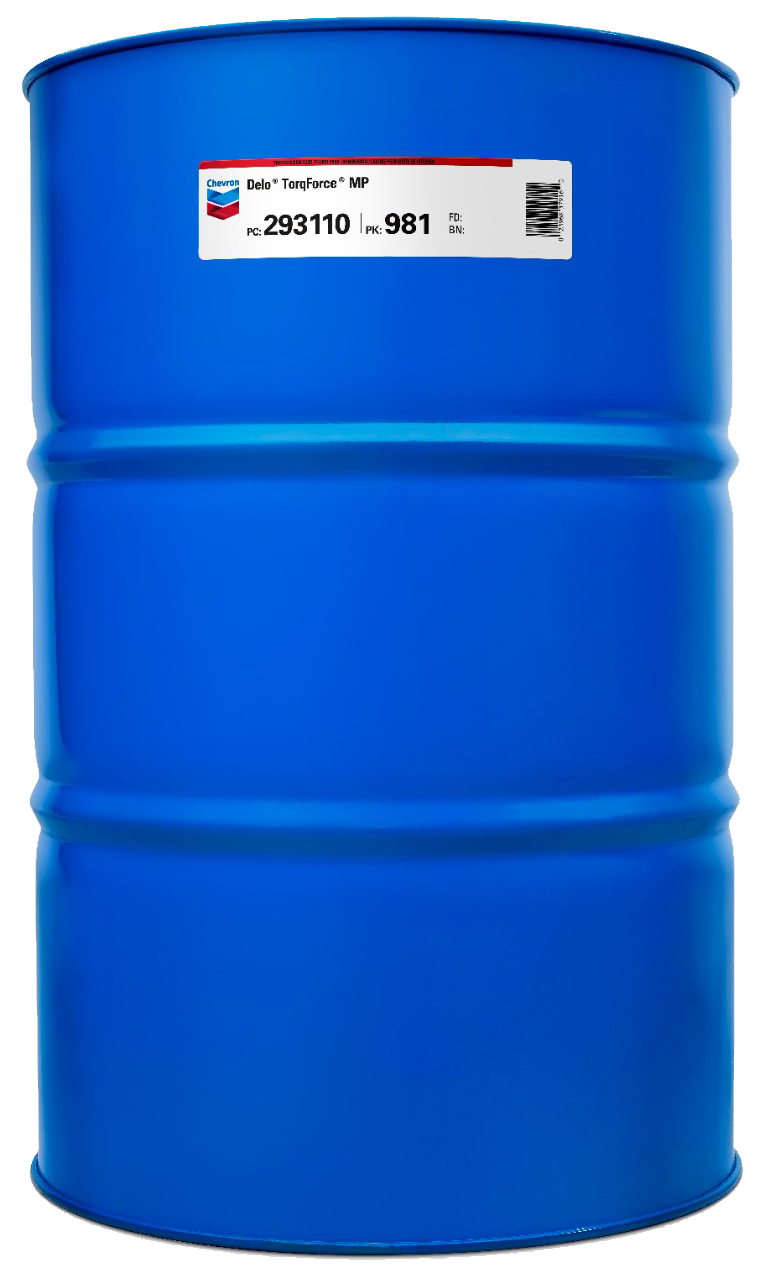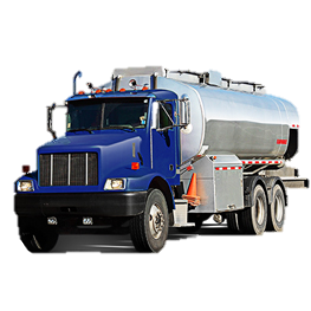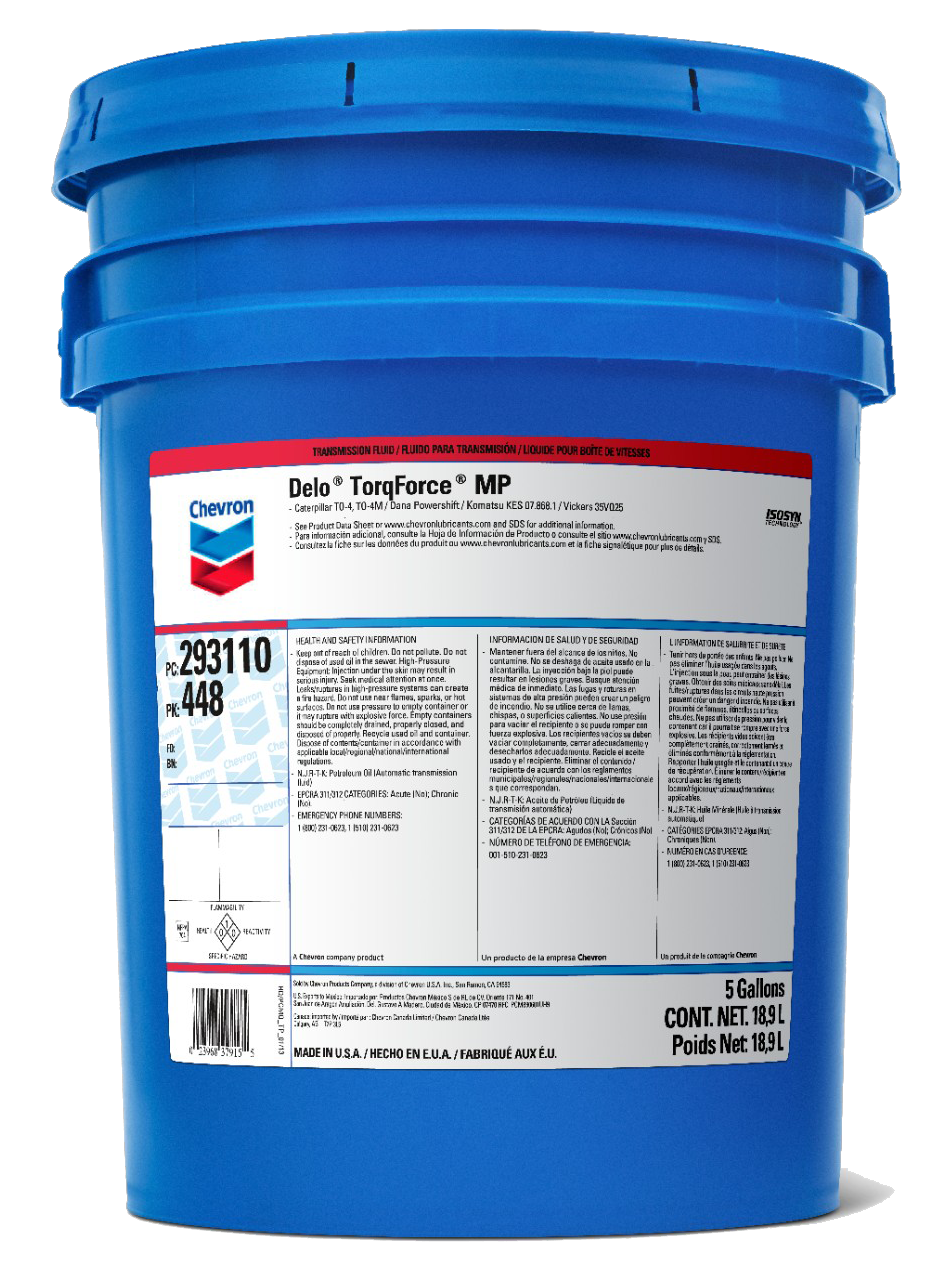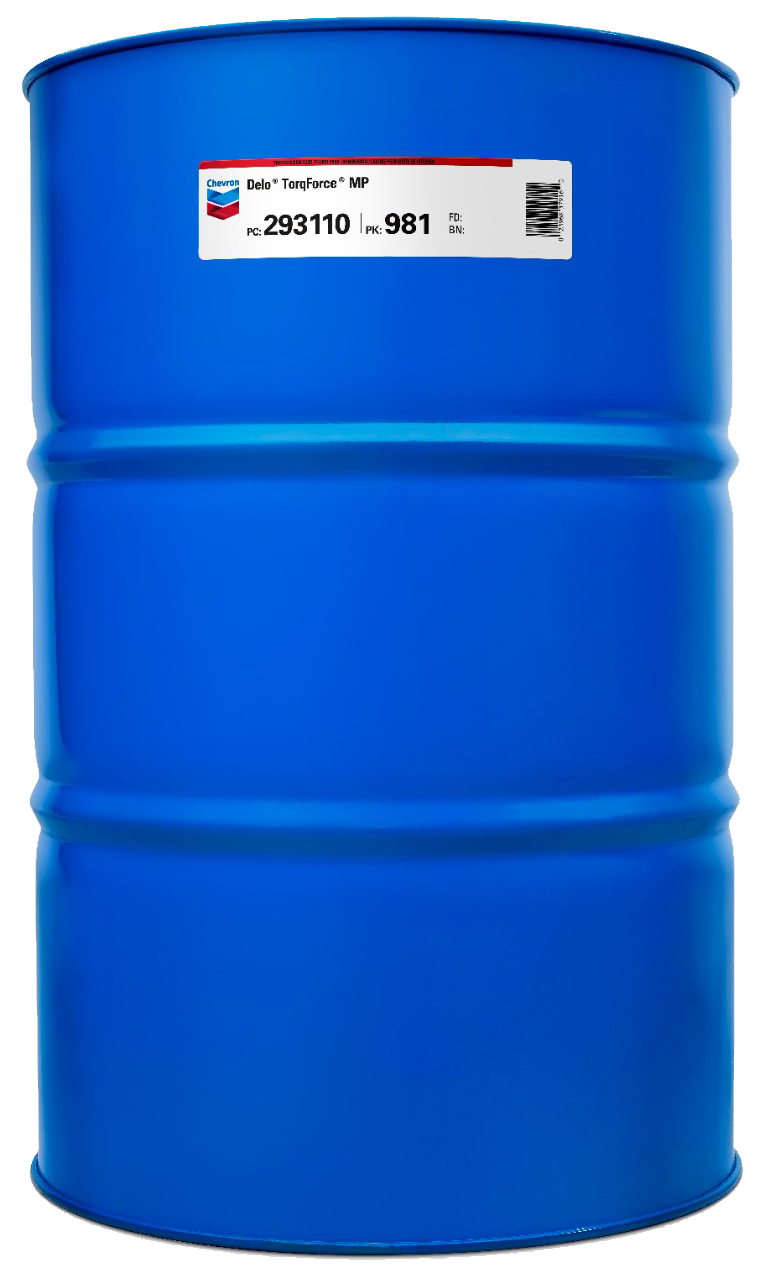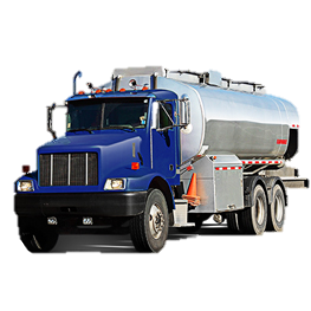 Hydraulic oils, Transmission/Gear oils
Delo® TorqForce MP

Delo TorqForce MP is a multipurpose lubricant designed for use in transmissions, wet brakes, and hydraulic systems requiring a fluid meeting Caterpillar TO-4 or TO-4M requirements. It can also be used in Komatsu equipment for hydraulic and transmission requirements in cold climate operations.
Where to buy ›

Certified clean - ensure your lubricants meet OEM cleanliness requirements to help you minimize downtime, reduce maintenance costs and extend equipment life.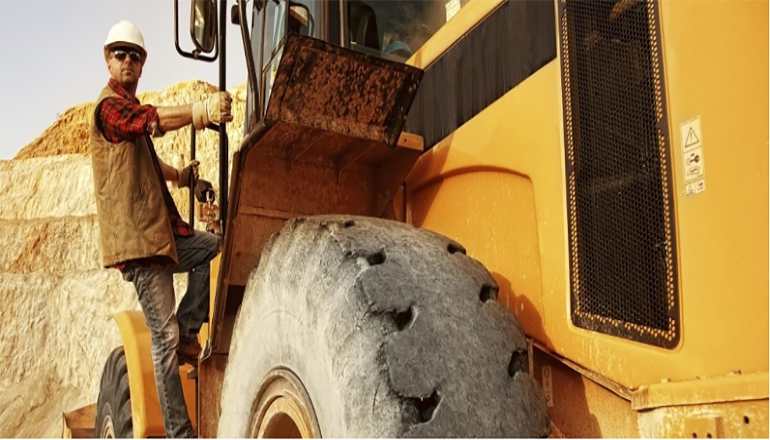 Consolidation without compromise: A single solution for light-duty equipment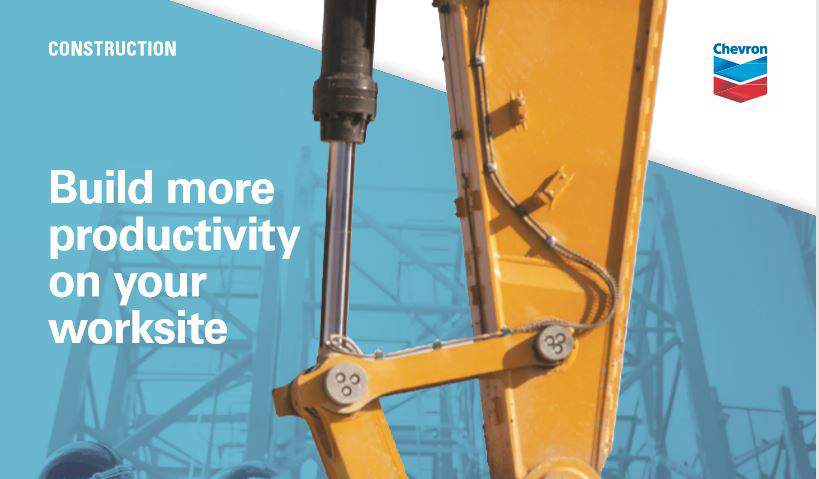 Lubricants for the Construction Industry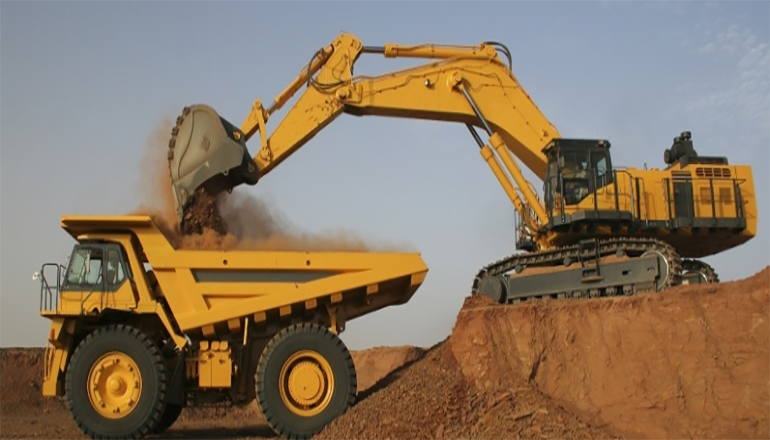 Back to basics: Understanding OEM oil cleanliness standards

Fast facts
Supported equipment types






Delo TorqForce MP is a high performance lubricant designed for use in transmissions, final drives, and hydraulic systems requiring a fluid meeting Caterpillar TO-4 or Allison C-4 requirements. 

Delo TorqForce MP delivers value through:
Low operational cost
Excellent performance in a wide range of ambient and operating temperatures. Provides optimum low temperature transmission, wet-brake, and hydraulic responsiveness — helping to minimize seasonal oil changes and operational costs.
Smooth operation
Excellent frictional control helps prevent clutch slippage; formulated for quiet and efficient action of transmission and brakes while minimizing wear
Improved filterability
Delo TorqForce MP is formulated with special additive chemistry that allows for ultra-fine filtration which provides exceptional fluid cleanliness and equipment reliability performance.
Long oil life
Outstanding ability of the base stock to withstand oxidation at high operating temperatures results in maximum service life for the oil.
Cold weather performance
Very good cold weather pumpability for transmission and hydraulic components that operate in cold climates and need improved flow capability to keep key parts lubricated.
Low inventory cost
One fluid does the job of a full range of mobile hydraulic systems. Can replace multiple products and free up shelf space too!
Warranty Plus protection
Bumper-to-bumper warranty protection from the engine to the drive train. Payment for Chevron lubricant-related damage to your equipment, including parts and labor.(1) Problem resolution and technical advice from Chevron's lubrication experts.
(1) See Warranty Plus for details and restrictions.
Delo® TorqForce® MP is recommended for:
Allison, Caterpillar, Dana Powershift, Komatsu and Vickers transmissions, wet brakes, torque converters, and hydraulic systems requiring a fluid meeting Caterpillar TO-4/TO-4M or Komatsu requirements
Lightly loaded final drives — making inventory consolidation possible
Heavy duty off highway automatic transmissions