Fuel additives
Techron® Marine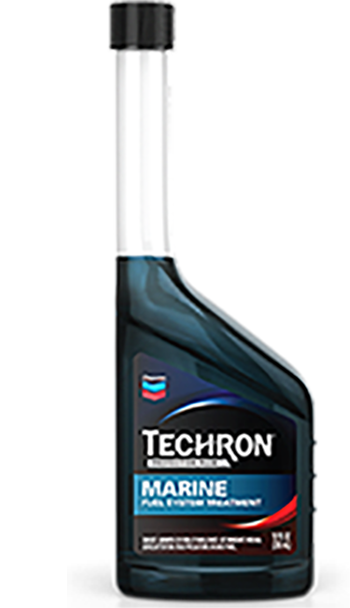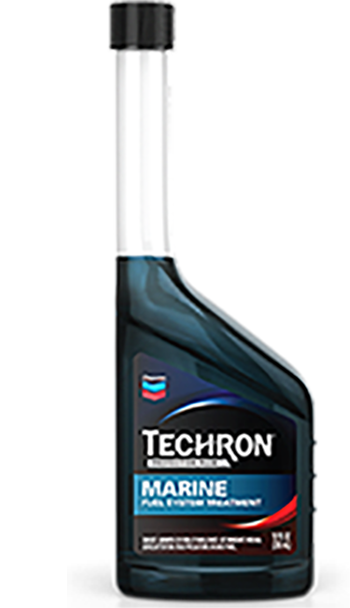 Fuel additives
Techron® Marine
Techron® Protection Plus Marine Fuel System Treatment is a multi-functional gasoline additive that brings the high-performance cleaning power of Techron to powerboats and watercraft. Specially formulated to protect engines from harsh effects of salt and fresh water.
Where to buy ›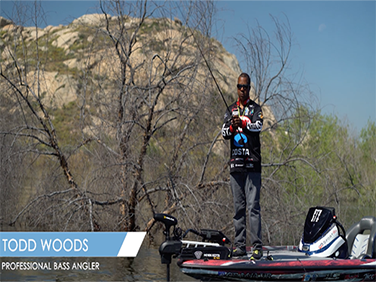 Pro Bass Angler Todd Woods Shares Fishing Tips & Uses Techron Marine for Maximum Engine Performance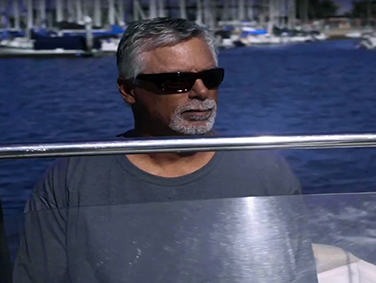 How to maintain a healthy fuel system all year long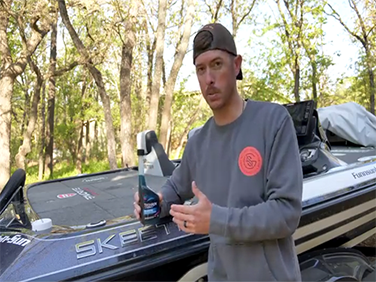 Justin Rackley uses Techron Marine to keep his engine clean.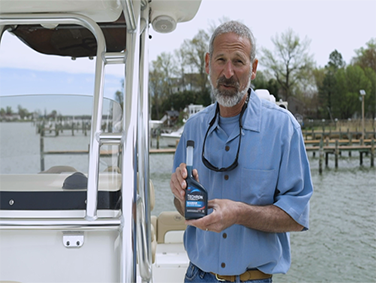 Lenny Rudow discusses Spring commissioning tips for your boat.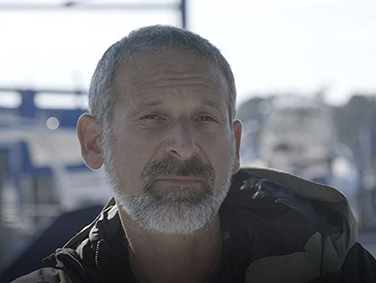 How to winterize your boat's fuel system using Techron Marine
Fast facts
Supported equipment types

Alcohol-free formulation
Uniquely formulated to not contribute to water absorption and is alcohol free, which helps reduce the risk of engine damage caused by excess water in the fuel during the combustion process.
Detergency cleans, removes and prevents intake valve deposits in port fuel injected engines which improves engine operability issues such as rough idle and accelerator / throttle responsiveness.
Cleans and controls carbon and combustion chamber deposits, minimizing cold start problems and deposit-related knock and ping. Prevents gum and varnish and disperses any that already exist in the fuel system.
Maximum corrosion (rust) control of the entire fuel system in the most severe conditions. Test data shows that Techron Marine maximizes corrosion protection in both salt and fresh water environments and outperforms other fuel stabilizers.
Stabilizes fuel for up to 24 months, delivering more than 4X fuel oxidation stability over pump fuel alone.
Helps protect against the effects of ethanol-blend fuels.
Techron® Marine keeps the entire fuel system clean with every fill up. Techron Marine is designed for gasoline carbureted or fuel injected spark ignited engines. For best results before seasonal boat storage or a long period of no use or seasonal storage, add Techron Marine as directed and top off the tank to 7/8 full to allow for any expansion.
Are you interested in learning more about Techron® Marine?

Related products
For gasoline-powered pleasure crafts and bass boats
Personal/Recreational vehicles
Techron® Complete Fuel System Cleaner
Personal/Recreational vehicles
Techron® Fuel Injector Cleaner
Personal/Recreational vehicles
Techron® Power Sports
Personal/Recreational vehicles
Havoline® 2-Cycle Engine Oil
Havoline® PRO-DS® Full Synthetic Motor Oil
Personal/Recreational vehicles
Techron® Diesel