Fuel additives
Techron® Diesel
Fuel additives
Techron® Diesel
The one-tank cleanup solution for diesel-powered autos, pickups, sprinter vans or RVs.  Clears clogged fuel injectors and removes carbon deposits throughout the fuel system to maximize fuel economy and restore lost power. 
Where to buy ›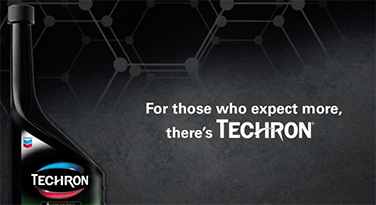 And take a look at how Techron can
solve more than just your car's needs.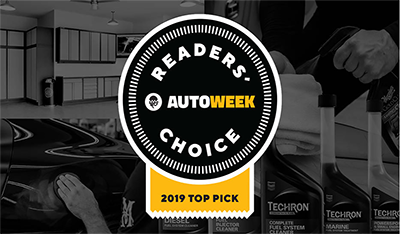 Techron® Named Best Fuel Additive in Autoweek's 2019 Readers' Choice Awards

See for yourself the difference Techron D can make to your vehicle's diesel fuel
Fast facts
Supported equipment types




Maximize fuel economy by restoring dirty fuel injectors to like-new condition
Removal of the natural buildup of carbon deposits through the entire fuel system
Clean internal diesel injector deposits (IDID), and indirect injection (IDI) and high speed direct injection (HSDI) nozzle-coking deposits
Restore lost engine power
Improve engine responsiveness, drivability and engine noise reduction
Cetane boost, improving combustion for reduced emissions and improved cold starting
 Prevent fuel injector sticking and failure
One 20-oz. bottle of Techron D Concentrate, Diesel Fuel System Cleaner treats up to 35 gallons of diesel fuel every 3,000 miles (not recommended for gasoline engines). Techron D Concentrate, Diesel Fuel System Cleaner:
• Will not harm after treatment devices such as Diesel Particulate Filters (DPFs)
• Complies with the federal low-sulfur content requirements for use in diesel motor vehicles
• Is effective in conventional as well as biodiesel blend fuels
Are you interested in learning more about Techron® Diesel?

Personal/Recreational vehicles
Techron® Fuel Injector Cleaner
Personal/Recreational vehicles
Techron® Power Sports
Personal/Recreational vehicles
Techron® High Mileage Fuel System Cleaner
Personal/Recreational vehicles
Techron® Marine
Havoline® PRO-DS® Full Synthetic Motor Oil
Personal/Recreational vehicles
Techron® Complete Fuel System Cleaner