Transmission/Gear oils
Chevron Delo® Syn-Gear XDA
75W-85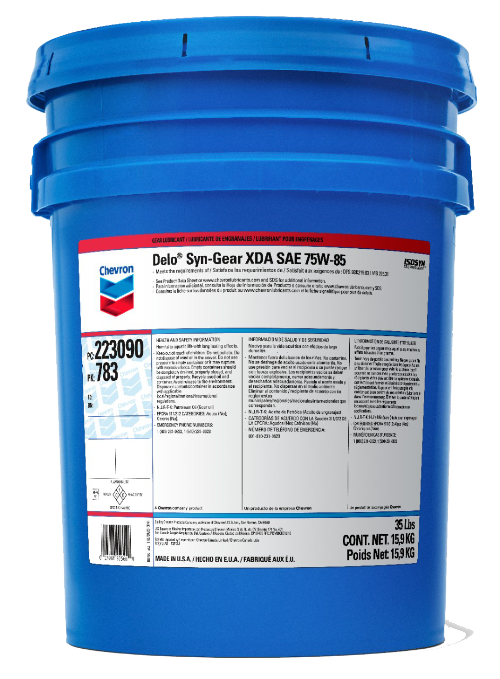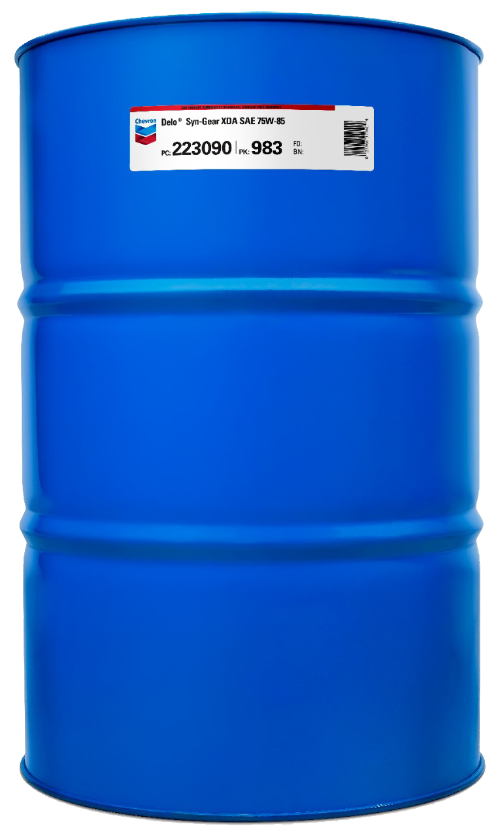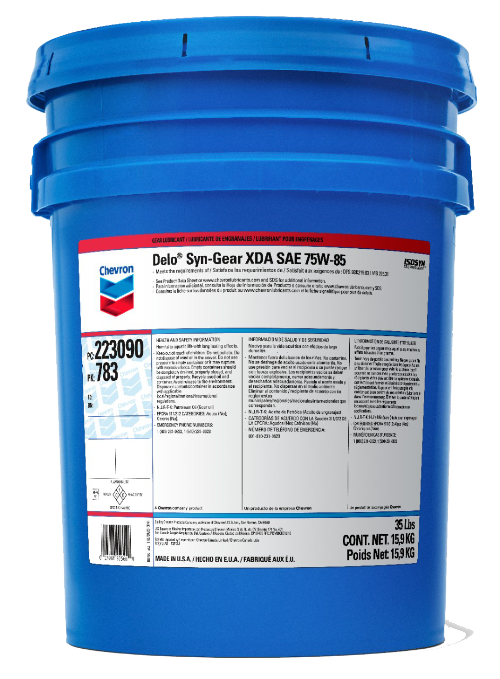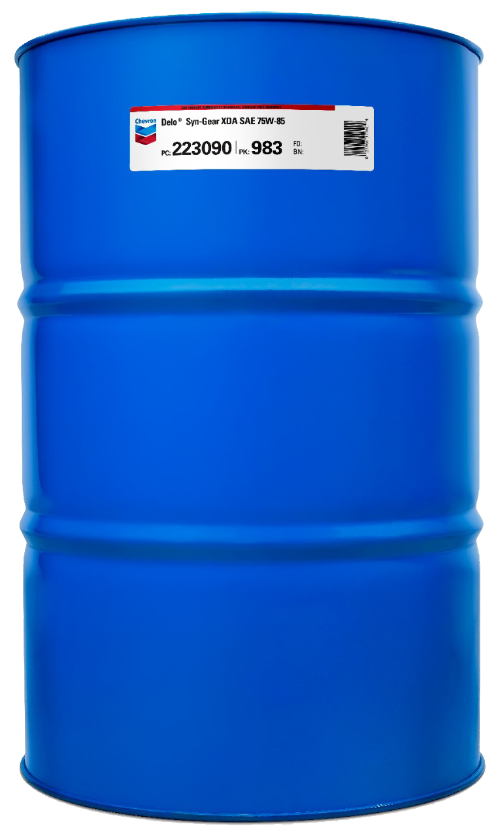 Transmission/Gear oils
Chevron Delo® Syn-Gear XDA
75W-85
Delo® Syn-Gear XDA is a premium heavy duty, extreme pressure, multigrade automotive gear lubricant formulated for new generation Daimler axles found on newer model Freightliner and Western Star Trucks.
Where to buy ›
Fast facts
Supported equipment types




Delo Syn-Gear XDA delivers exceptional value through:
Extended drain capabilities
Provides extended life service up to 300,000 miles (500,000 km) for Daimler axles that require Daimler MB235.31 and Detroit DFS 93K219.03.(1)
Excellent thermal and oxidation stability
Synthetic hydrocarbon base oils provide outstanding stability.
High viscosity index and low pour point
Synthetic hydrocarbon base stocks provide extremely broad operating temperature ranges when compared with conventional mineral oil based lubricants.
Excellent seal compatibility
Compatible with many widely used seal elastomers.
Refill and top off compatibility
Delo SynGear XDA is compatible with conventional mineral oil based and other synthetic automotive gear lubricants.
Warranty Plus Protection
Bumper-to-bumper warranty protection from the engine to the drivetrain that covers lubricant-related damage to your equipment, including parts and labor.2 Problem resolution and technical advice from Chevron's lubrication experts.
Access to Chevron's lubrication and industry knowledge
Maximizes the bottom line business results of trucking industry professionals.
(1) Results will vary based on operating conditions and engine types.
Always follow OEM recommendations and utilize used oil analysis
testing when extending oil drain intervals.
(2) See Warranty Plus for details and restrictions.
Delo Syn-Gear XDA is recommended as rear axle and differential lubricant in over-the-road applications when operating under severe conditions and in
extremely cold or hot environments. Delo Syn-Gear XDA meets and exceeds the requirements of API Service Category GL-5. It is approved for Detroit DFS 93K219.03.
In addition, it meets the performance requirements for:

• SAE J2360 (formerly MIL-PRF-2105E)
• Daimler MB 235.31

Delo Syn-Gear XDA SAE 75W-85 is recommended for Daimler and Detroit drive axles in line haul onhighway service. For Freightliner and Western Star
trucks that have Daimler axles installed.

Chevron Delo® ELC Antifreeze/Coolant
Chevron Automatic Transmission Fluid MD-3
Chevron Delo® FleetFix CME
Chevron Delo® Syn-Grease SFE EP
Chevron Delo® Syn-Trans HD
Chevron Delo® 400 ZFA SAE 10W-30
To better understand your business needs, we've created this tool to help us find the right product for you.
Learn how you can improve your operation's reliability with an on-site lubrication assessment.