Personal/Recreational vehicles
Chevron ATF HD 389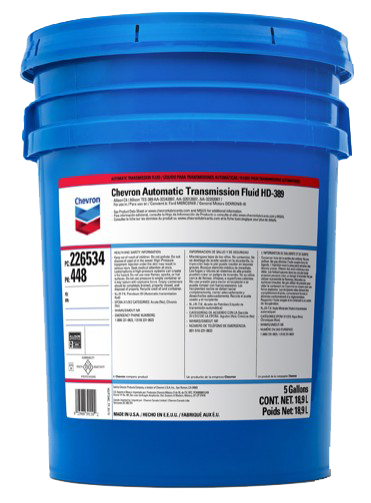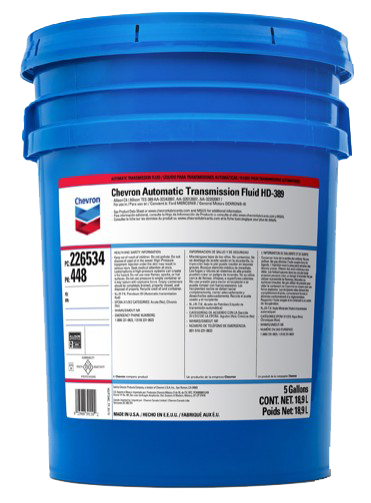 Personal/Recreational vehicles
Chevron ATF HD 389
Chevron ATF HD 389 is designed for Allison onhighway, heavy-duty transmissions which require the TES-389 Schedule One ATF. It is also suitable for use in most pre-2006 automatic transmissions built by General Motors, Ford Motor Company and other makes which need a high-performance, multi-purpose, power transmission fluid
Where to buy ›
Fast facts
Supported equipment types







Chevron ATF HD 389 delivers value through:
Protection
against the formation of lacquers, sludge, or other harmful deposits.
Exceptional stability
provided by high-quality base oil and oxidation inhibitors.
Compatibility with seals
Especially effective in protecting fluoroelastomer seals used in Allison heavy-duty transmissions.
Fast circulation during cold weather
and excellent lubricating body when hot. 
Chevron ATF HD 389 is designed for Allisonon-highway, heavy-duty transmissions which requirethe TES-389 Schedule One ATF. It is also suitable foruse in most pre-2006 automatic transmissions built byGeneral Motors, Ford Motor Company and other makeswhich need a high-performance, multi-purpose, powertransmission fluid.