Transmission/Gear oils
Havoline® Full Synthetic Multi-Vehicle ATF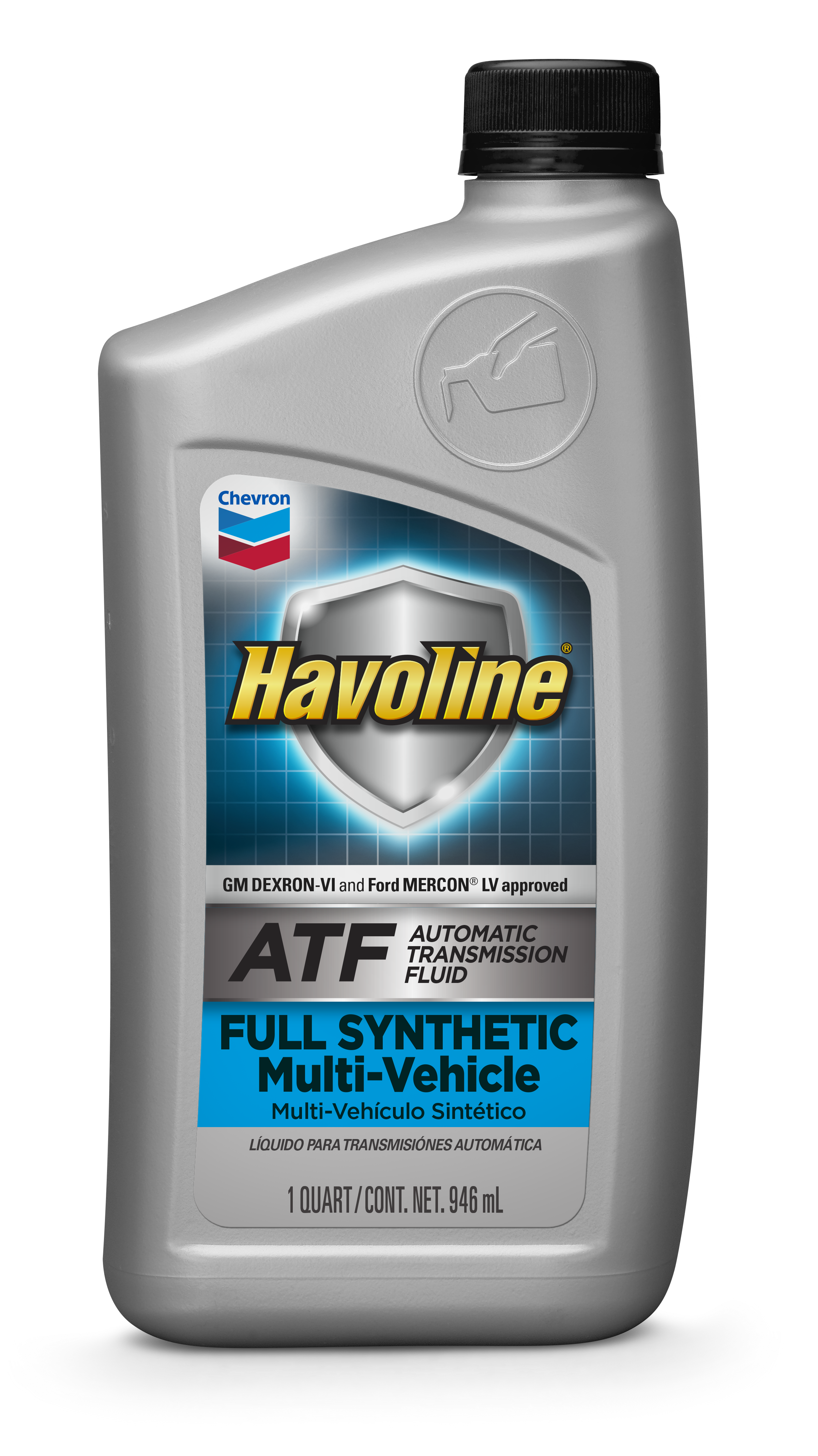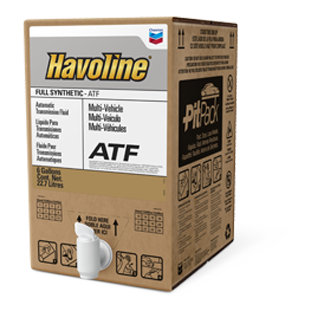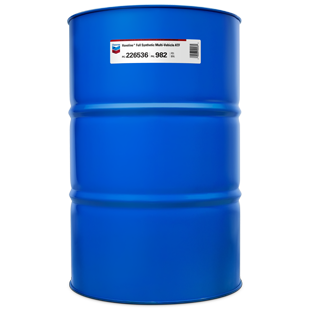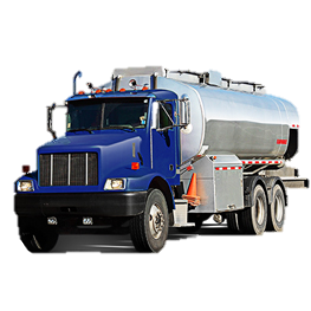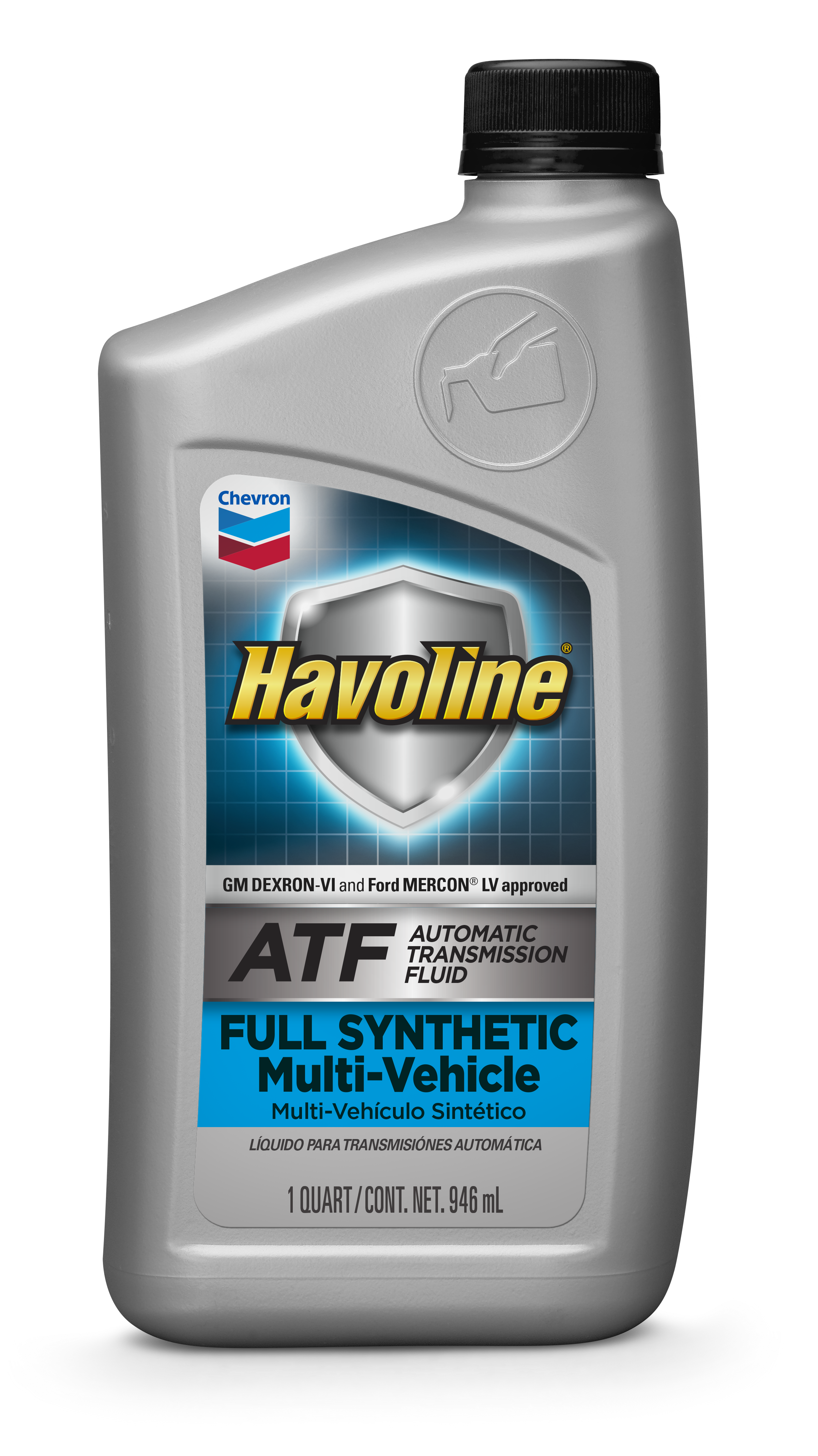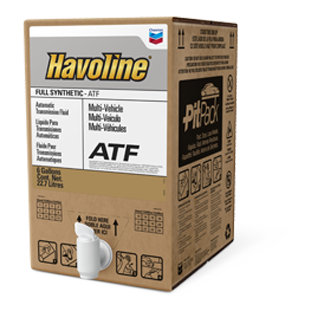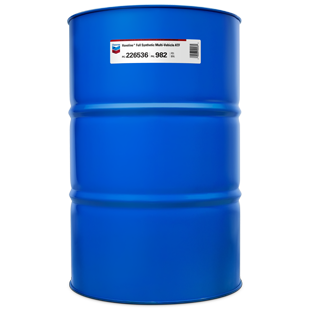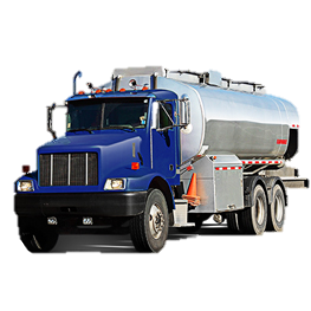 Transmission/Gear oils
Havoline® Full Synthetic Multi-Vehicle ATF
Havoline® Full Synthetic Multi-Vehicle ATF is a premium, full synthetic transmission fluid with a low viscosity formulation. It is approved by Ford and General Motors for use in transmissions and transaxles requiring their latest ATF specifications.
Where to buy ›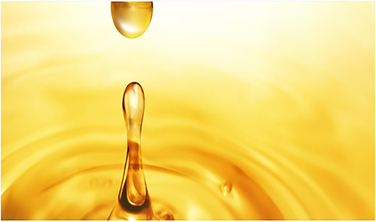 Base oil basics: quality starts at the base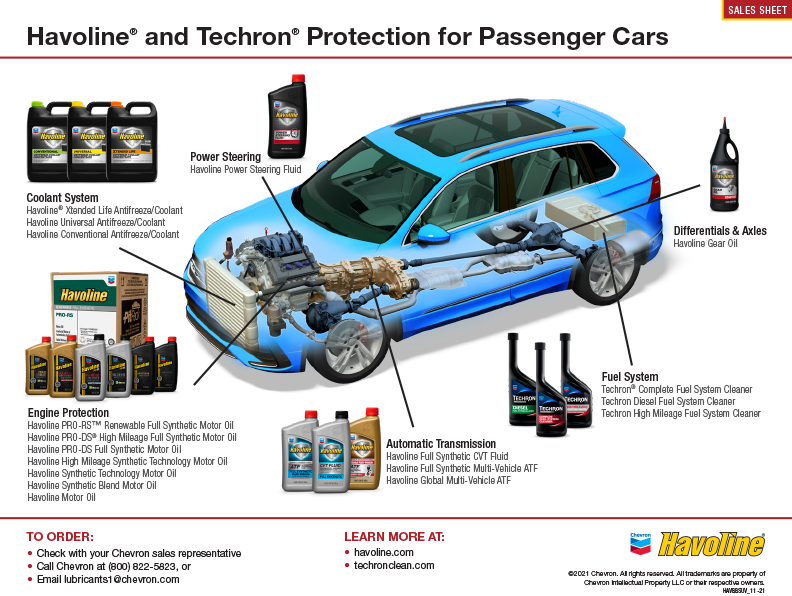 Havoline® Full Synthetic Multi-Vehicle ATF is a premium quality synthetic transmission fluid that is recommended for most modern 6+ speed automatic transmissions. 

Fast facts
Supported equipment types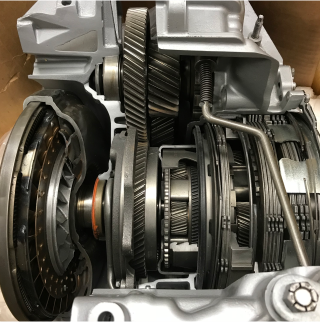 For modern automatic transmissions
Havoline Full Synthetic Multi-Vehicle ATF delivers value through:
Peace of mind
officially approved fluid for General Motors DEXRON-VI and Ford MERCON-LV applications so it offers warranty coverage for vehicles that specify these specifications.
Broad coverage
backward compatible with all applications that require General Motor DEXRON-III, DEXRON-II and DEXRON specs. Recommended for many Toyota, Honda, Hyundai vehicles and other import vehicles.
Maximize transmission life
advanced formula made with high purity synthetic base oils resists foaming and protects transmission against wear, corrosion, and sludge formation.
Lower maintenance costs
superior high temperature and anti-oxidation properties help protect the transmission and keep it clean during extended drain intervals.
Improve fuel economy
low viscosity formula reduces transmission drag and improves efficiency to help maximize fuel economy.
Save money with proven technology
this product has been proven to work with modern vehicles through extensive tests, so there's no need for supplemental additives or top treats.
Havoline Full Synthetic Multi-Vehicle ATF is Licensed/approved for use in: All Ford vehicles requiring MERCON® LV fluid (MERCON LV license number MLV190802)  All General Motors and other vehicles specifying DEXRON®-VI, DEXRON®-III, DEXRON®-II or DEXRON® fluid (DEXRON-VI license number J-62318)

Personal/Recreational vehicles
Havoline® Global Multi-Vehicle ATF
Personal/Recreational vehicles
Havoline® Automatic Transmission Fluid Type F
Havoline® PRO-DS® Full Synthetic Motor Oil
Personal/Recreational vehicles
Havoline® Synthetic Blend Motor Oil
We've got you covered with a full line of lubricants, transmission fluids, gear oils, greases, hydraulic oils and coolants
Experience behind the wheel goes a long way. So does getting basic tips on driving and car maintenance.
Becoming an authorized Havoline installer. The expertise customers expect when they ask for us by name.