Industrial oils
Capella® WF
ISO grade 32, 68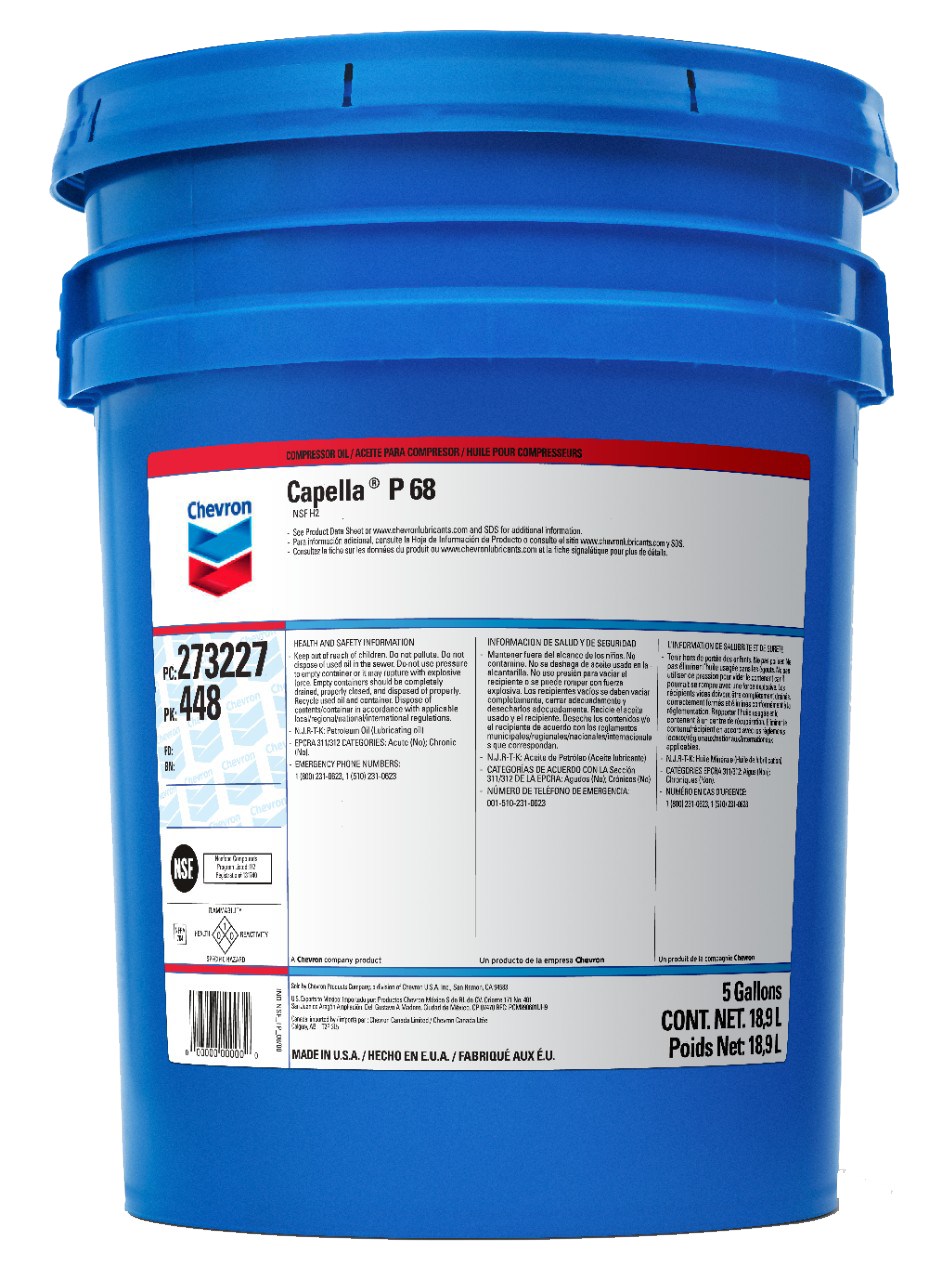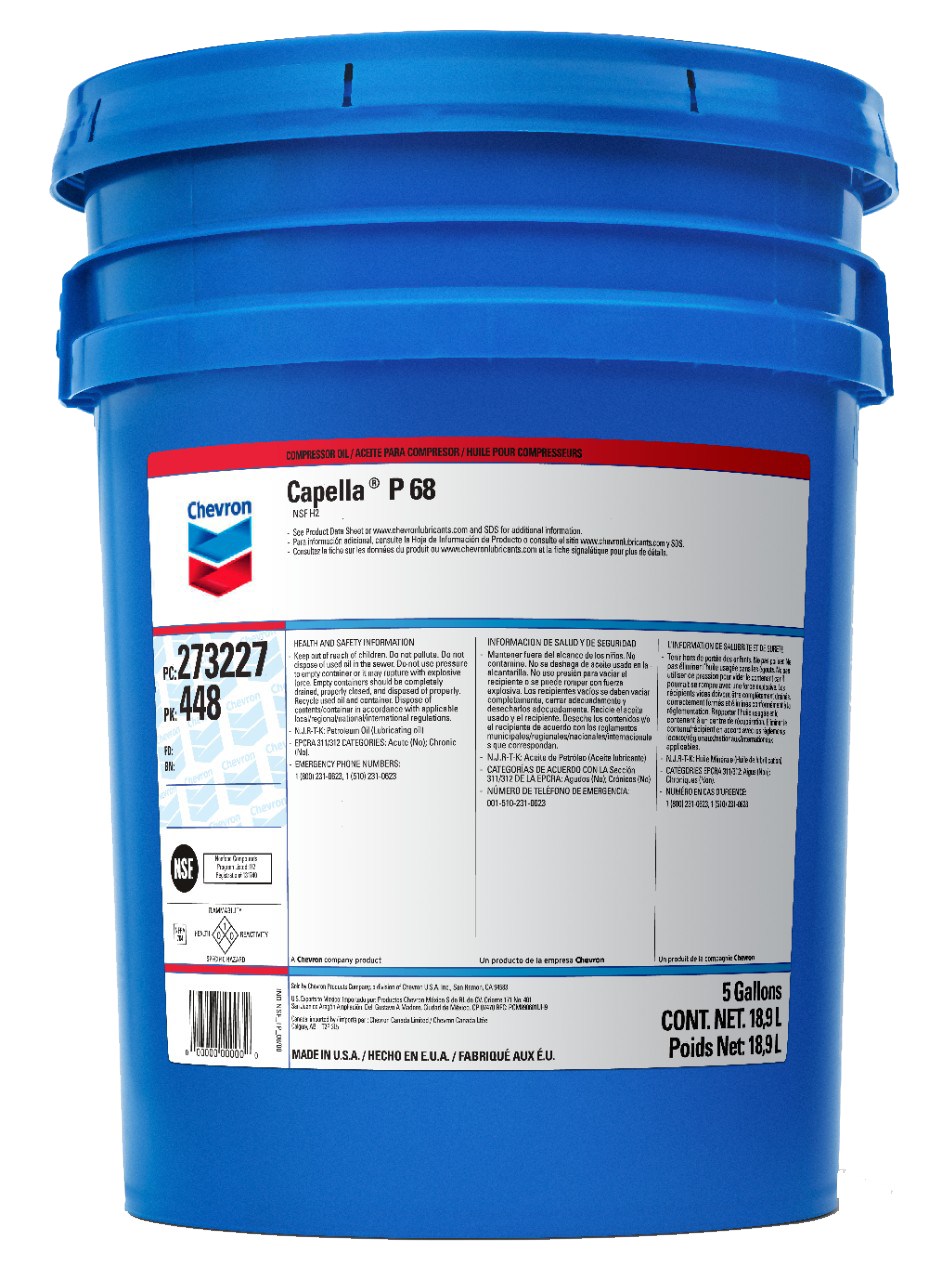 Industrial oils
Capella® WF
ISO grade 32, 68
Capella® WF oils are designed for use as refrigeration compressor oils.
Where to buy ›
Fast facts
Supported equipment types


Capella WF oils are designed for use as refrigeration compressor oils.
Wax Free
Suitable for ultra-low temperature service.
Water Free
Low moisture content helps prevent icing in refrigeration expansion valves and helps prevent system corrosion.
Low carbon residue
Helps minimize the tendency to form carbon deposits on the hot spots of the compressor unit.
Excellent compatibilit in bot Freon and ammonia systems
Suitable for use in many types of refrigeration systems.
Premium quality
Helps prevent lubricant-caused equipment failures.
Capella WF oils are suitable for use in refrigeration systems. They are particularly suitable for modern, compact, high pressure refrigeration systems using Freon. Since they are wax-free, they are suitable for use in very cold ambient temperatures as a bearing lubricant or for hand oiling.
Capella WF oils are unsuitable for refrigerant systems using HFC refrigerants, such as R-134a.
The viscosity grade for the application should be based on the equipment manufacturer's recommendation.
Capella WF oils satisfy the requirements of hermetically sealed air conditioning compressors of the many types of smaller units.
Capella WF oils are registered by NSF and are acceptable as a lubricant where there is no possibility of food contact (H2) in and around food processing areas. The NSF Nonfood Compounds Registration Program is a continuation of the USDA product approval and listing program, which is based on meeting regulatory requirements of appropriate use, ingredient review and labeling verification.
We've got you covered with a full line of lubricants, transmission fluids, gear oils, greases, hydraulic oils and coolants