Hydraulic oils
Rando® HDZ
ISO 15, 22, 32, 46, 68, 100
available as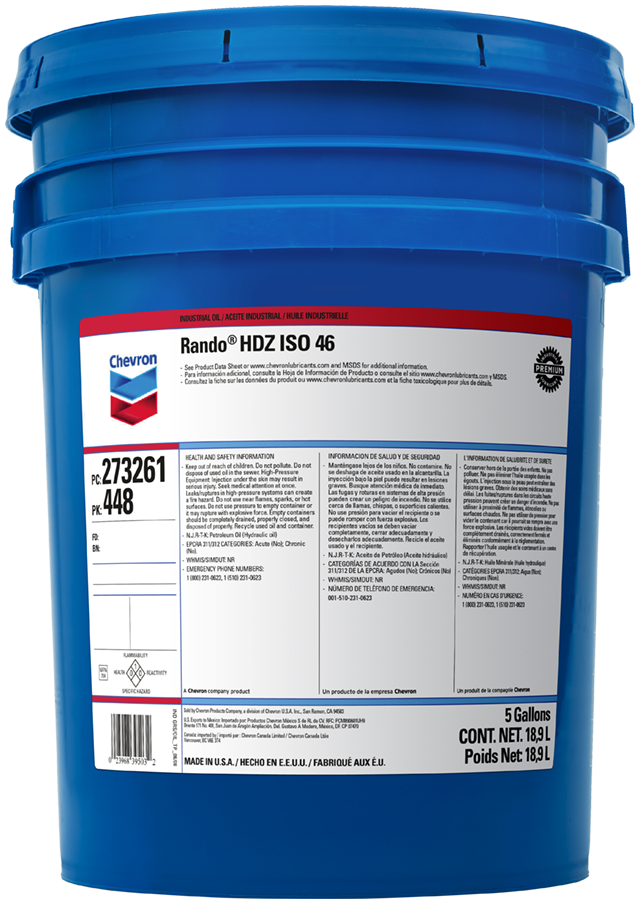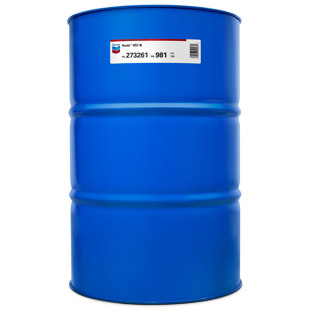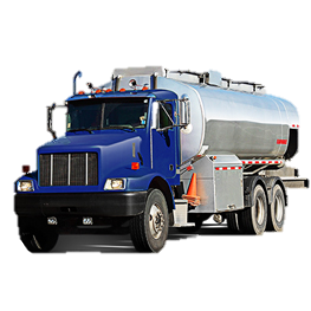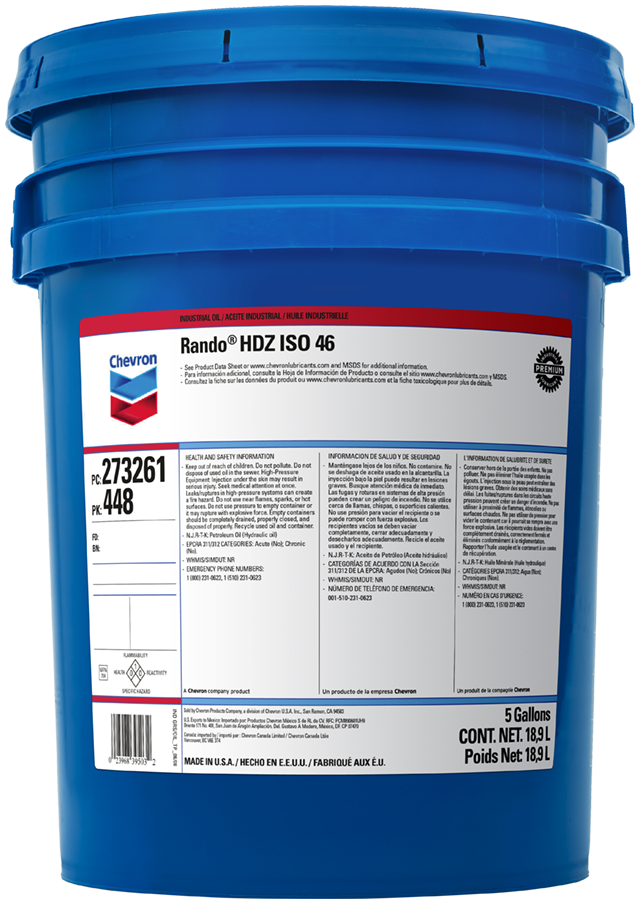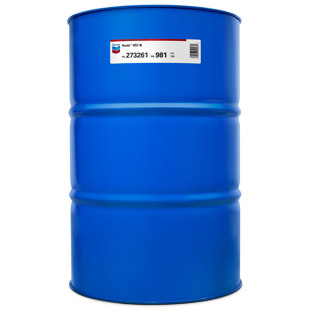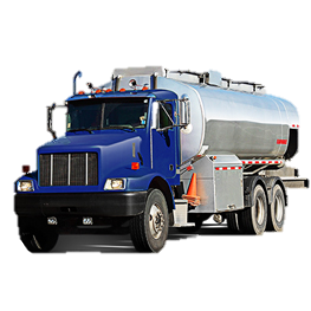 Hydraulic oils
Rando® HDZ
ISO 15, 22, 32, 46, 68, 100
available as

Versatile, multiviscosity hydraulic lubricants that deliver excellent protection against wear, corrosion and rust. Recommended for hydraulic or circulating oil systems.
Where to buy ›

Certified clean - ensure your lubricants meet OEM cleanliness requirements to help you minimize downtime, reduce maintenance costs and extend equipment life.
Sign up for our free webinar and learn about 3 simple solutions to managing your oil cleanliness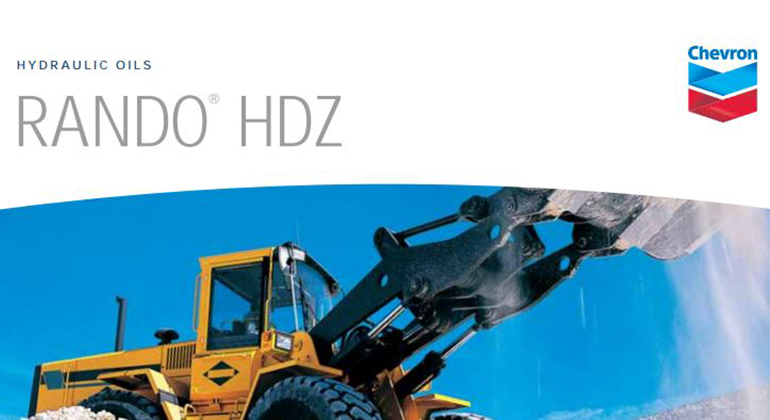 What's really at stake when hydraulic equipment fails?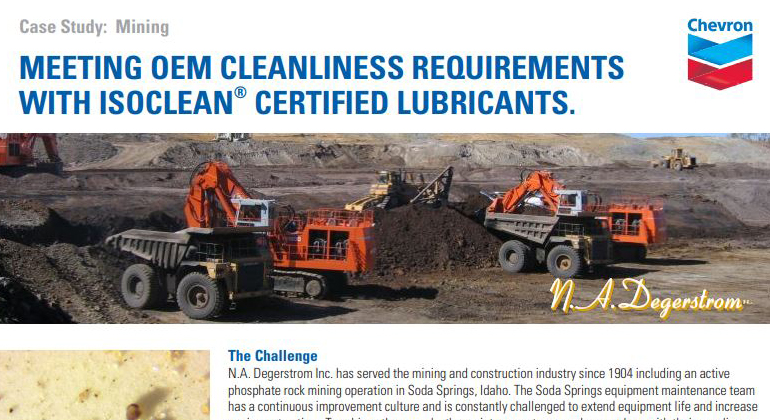 A Soda Springs, Idaho mining company relies on TorqForce SAE 30 and 10W ISOCLEAN Certified Lubricants to meet its ISO cleanliness code.
Fast facts
Supported equipment types















Oxidation Stability
>5000
Acute Aquatic Toxicity
No
Formulation
Formulated with premium base oil technology
Rando HDZ oils incorporate antiwear additives, oxidation and corrosion inhibitors, foam and aeration suppressants, and a shear stable viscosity index improver.
They are recommended for hydraulic or circulating oil systems, including marine on-deck machinery, hydraulic actuated loading bins, or equipment that require a wider operating temperature as compared to a single viscosity grade oil.
Clarity® Hydraulic Oil AW