For Newer Cars, a New Automatic Transmission Fluid
Keeping pace with advancing automotive technology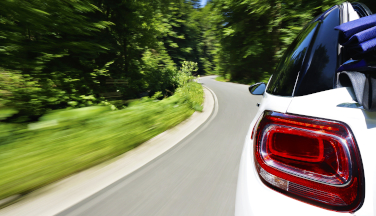 With the trend toward more fuel-efficient vehicle design and engine technology, automotive OEMs are increasingly specifying lower-viscosity synthetic lubricants across multiple applications, including transmission fluids. Whether in the engine or in the transmission, synthetics are known for superior all-weather performance, longer service life and excellent wear protection. That makes them well-suited to today's newer, technologically advanced vehicles.
To help automotive installers keep up with these changes, Chevron is launching the new Havoline® Full Synthetic Multi-Vehicle ATF, a premium automatic transmission fluid. The big difference between this new product and our existing synthetic ATF is that it is licensed for both GM DEXRON®-VI and Ford MERCON®-LV specifications. That means installers can service a substantially larger segment of the North American car population with a single fluid. It also equips installers to meet the needs of newer, more modern cars rolling off the assembly lines.
Not only has this new ATF passed the rigorous testing requirements of the two leading domestic automakers, but it also meets Japan's JASO-1A standard and has undergone successful testing with a variety of imports, including Toyota, Nissan, Honda, Hyundai, BMW and Mercedes vehicles.
The new Havoline Full Synthetic Multi-Vehicle ATF is intended primarily for vehicles that are still under warranty. It is not backward-compatible with Ford transmissions older than model year 2006 – but we have an answer for those, too. Our Havoline® Global ATF is a synthetic blend suited for aging vehicles (model years 2000 to 2015) that are typically out of warranty. Combined, these two products cover around 62% of vehicles on the road in North America, including both manual and automatic transmissions. When we narrow it down to just automatics, the market coverage of these two products is closer to 99%. This allows installers to vastly simplify their ATF inventory – imagine being able to service nearly any car that needs an automatic transmission fluid drain with just two products.
In extensive testing, the new full synthetic product has proven to deliver outstanding friction control and performance for shudder-free shifting even as the fluid ages. Consumers can enjoy the peace of mind that comes with warranty coverage for cars that require GM DEXRON-VI and Ford MERCON-LV specs. The fluid's low-viscosity formulation helps (i) maximize transmission life and (ii) minimize wear, oxidation, and sludge formation. It also reduces transmission "drag" to help improve efficiency and fuel economy in older vehicles that specify high viscosity, semi-synthetic or mineral ATFs.
With the introduction of the dually licensed Havoline Full Synthetic Multi-Vehicle ATF, Chevron will begin phasing out its single-license Havoline Full Synthetic ATF product. For purchasing purposes, the product code for the new ATF is the same as the prior version, but the label clearly distinguishes the new product by calling out both Ford and GM approvals. The new multi-vehicleA TF will be available in the U.S. and Canada.
Automotive technology is evolving rapidly. At Chevron, we are committed to helping our customers stay ahead of change by delivering lubricants that meet the demanding specifications of today's fuel-efficient vehicles.