That's four decades

of science-fueled 
technology.  
From research to real world, Techron's innovative formulation is the result of decades of rigorous research and development. At our state-of-the-art research facilities, our team of chemists and engineers test and retest Techron's effectiveness in all kinds of engine and vehicle conditions to deliver results that are far from standard. 
40 years of 

innovating to bring 
you our best.  

From our breakthrough fuel additive to our complete engine cleaner to our 2021 Road Show win for best injector cleaner, we've been innovators in our field since day one.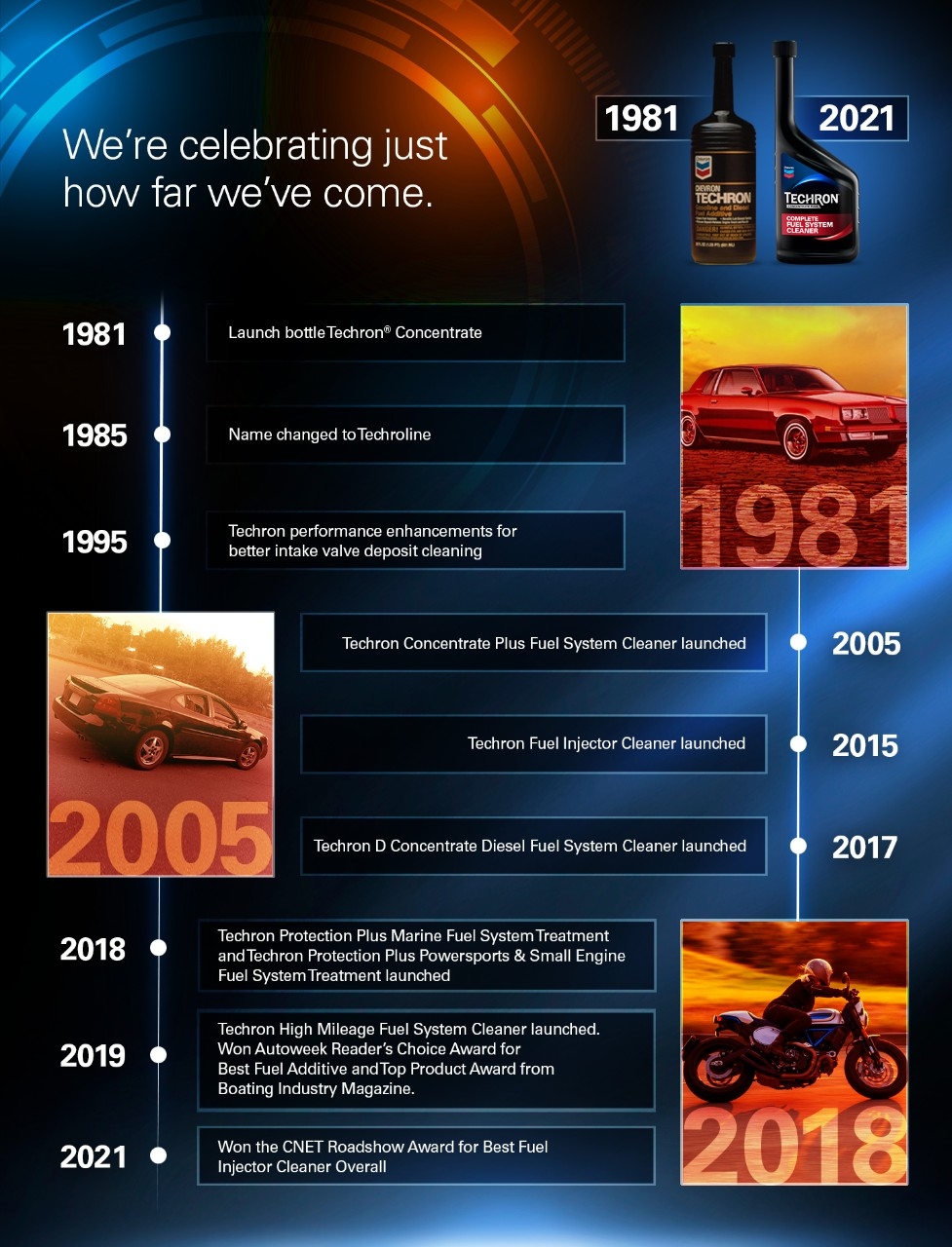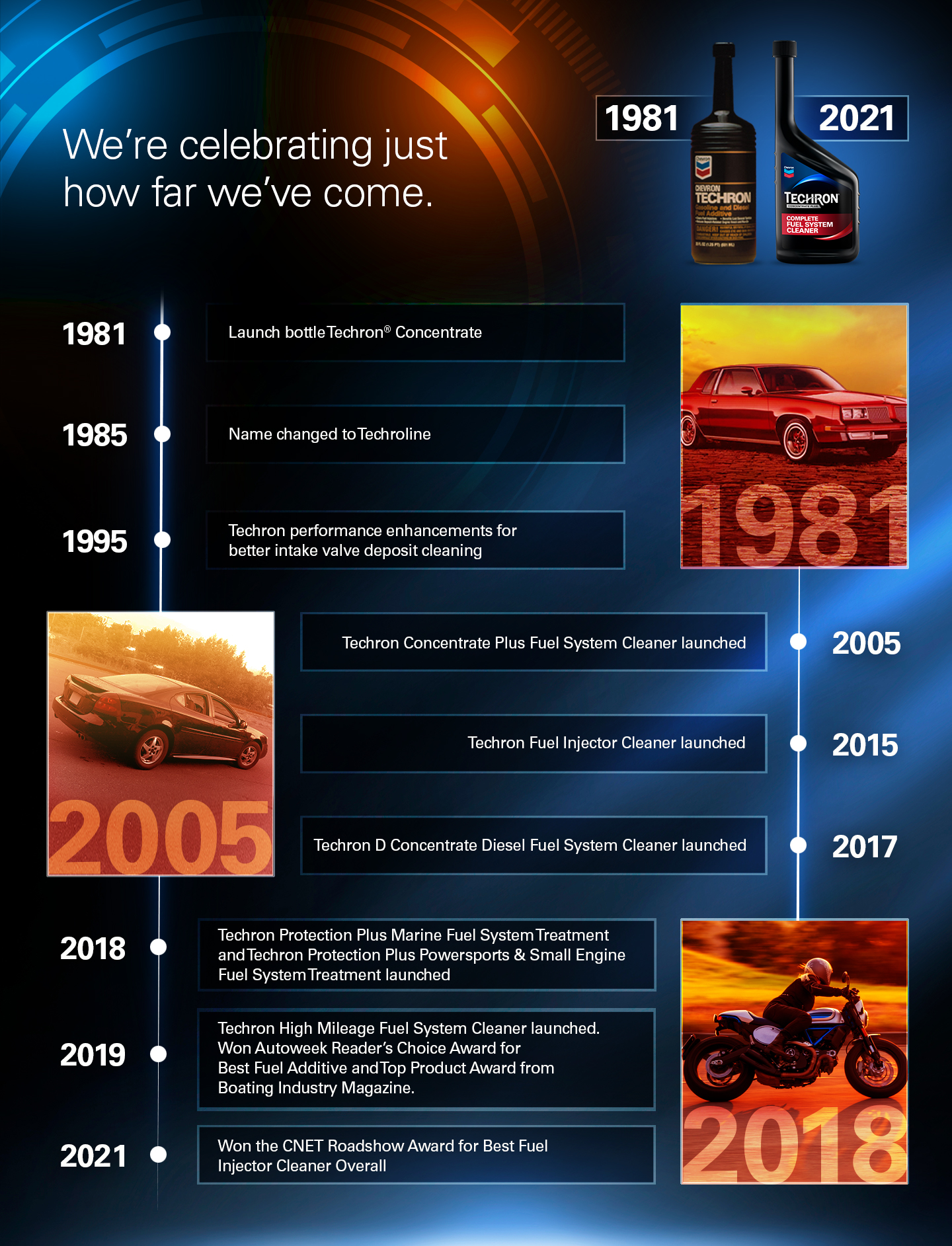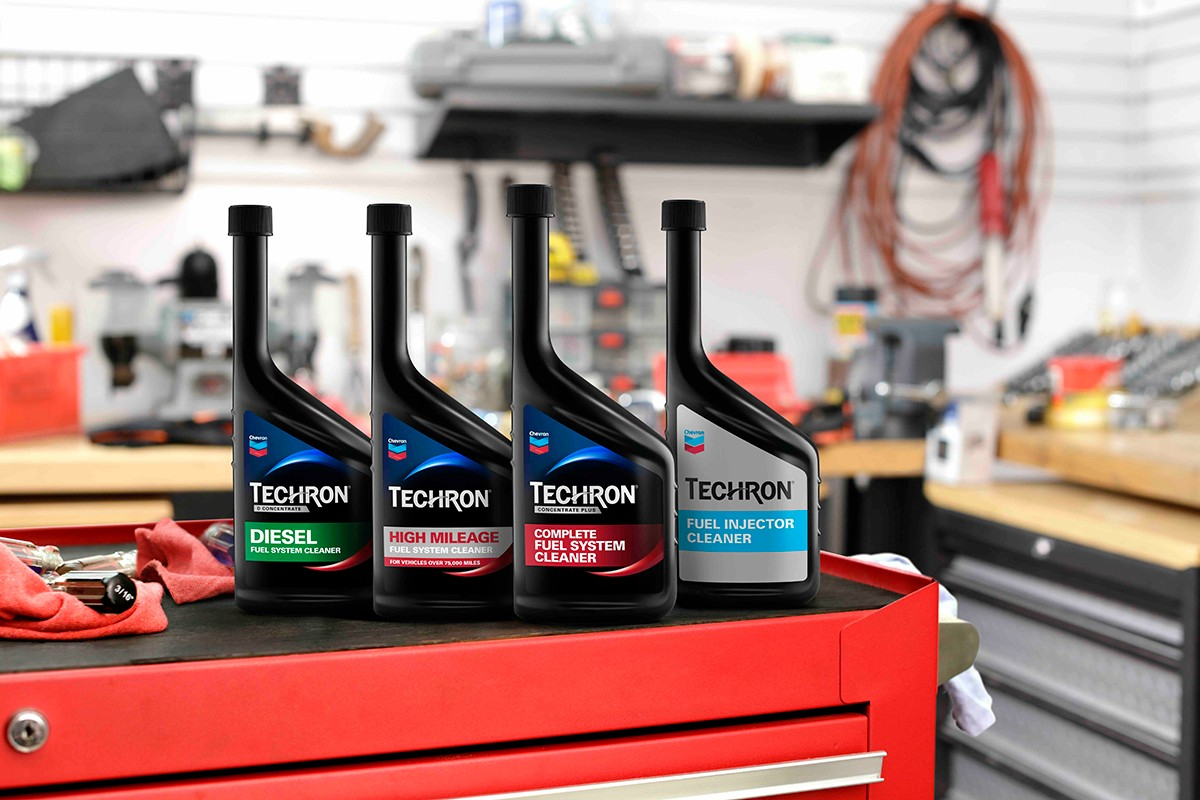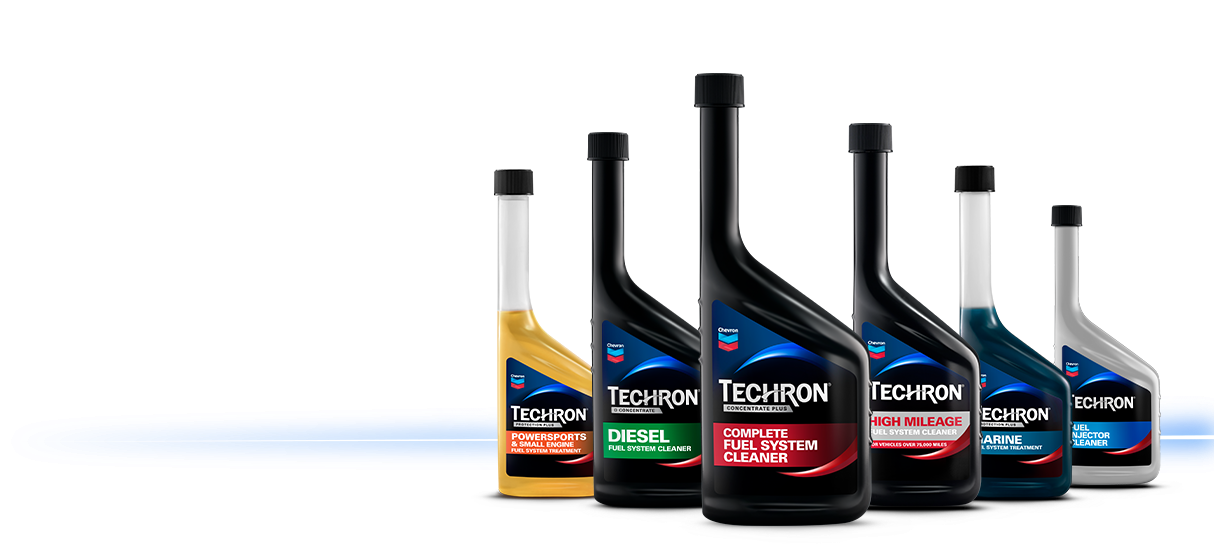 This one-tank clean up solution for gas-powered auto engines can be used every 3,000 miles. Its powerful detergents break up and clear away stubborn carbon deposits to maximize fuel economy and restore engine power.
The one-tank cleanup solution for diesel-powered autos clears clogged fuel injectors and removes carbon deposits throughout the fuel system to maximize fuel economy and restore lost power. 
Powersports & Small Engine Fuel System Treatment  
Designed for use in motorcycles, 
scooters, ATVs and UTVs, dune buggies, go-carts, snowmobiles, lawn equipment and other small engines, it is 
specially formulated to clean and protect smaller gas-powered engines.
Designed to clean and protect vehicles with over 75,000 miles. It is formulated for gasoline powered modern and classic passenger cars, light pickup trucks, and SUVs including  carbureted, two-stroke, and port fuel injected engines. 
3-in-1 formula provides best-in-class corrosion protection, category leading fuel stability and the trusted cleaning 
power of Techron.

Cleans fuel injectors to get rid of corrosive materials and decrease emissions. One treatment every 1,000 miles keeps fuel injectors in "like new" condition.