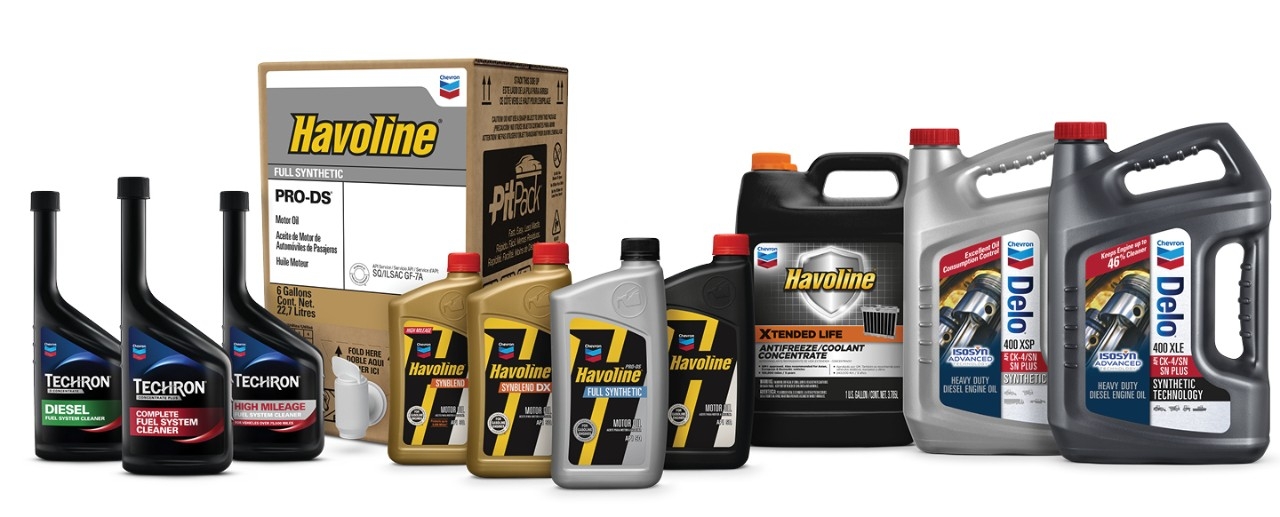 Chevron family of premium products
Being part of the Chevron family enables you to carry a complete line of quality
lubricants, transmission fluids and fuel additives that meet or exceed major OEM
specifications through the Havoline, Delo® and Techron® brands. Get started today.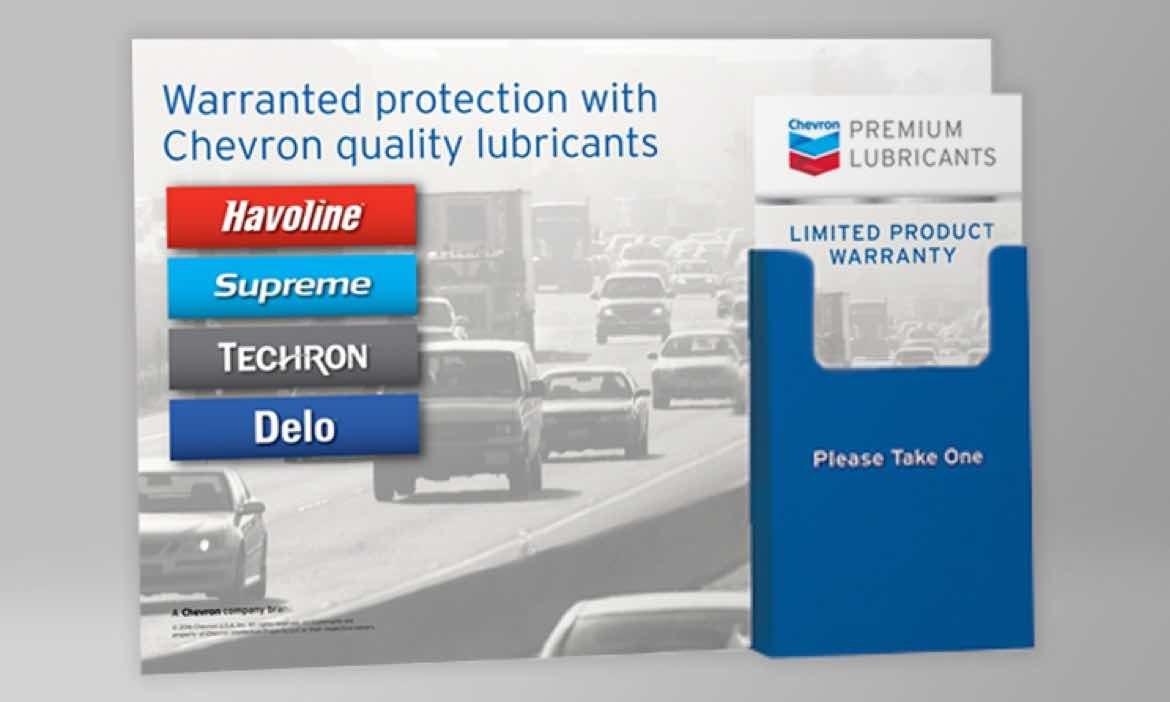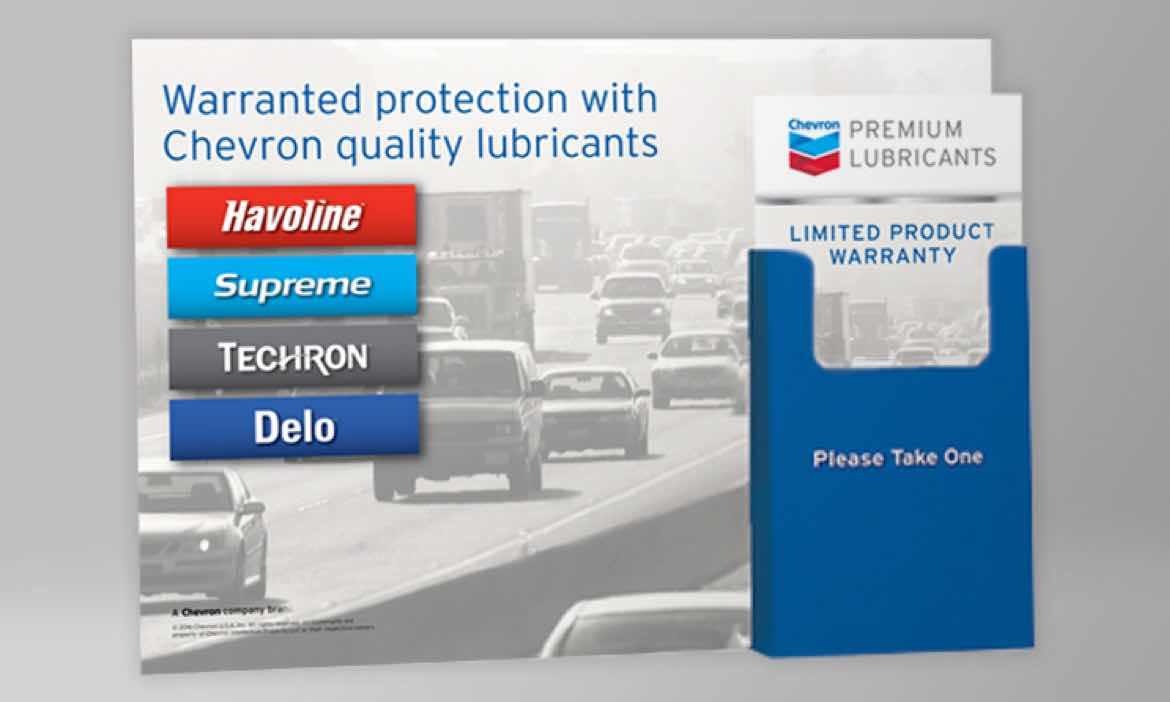 We stand behind our products 
All Chevron products are backed by our Chevron Limited
Product Warranty to provide even more confidence in the
safety and reliability of the products you put in your
customers' vehicles. It's our quality promise. 
Improve operational efficiency with Chevron PitPack®
There is no better way to manage SKU complexity than with our high-quality
PitPack packaging and racking system.
PitPack features:
More environmentally responsible
Improves shop organization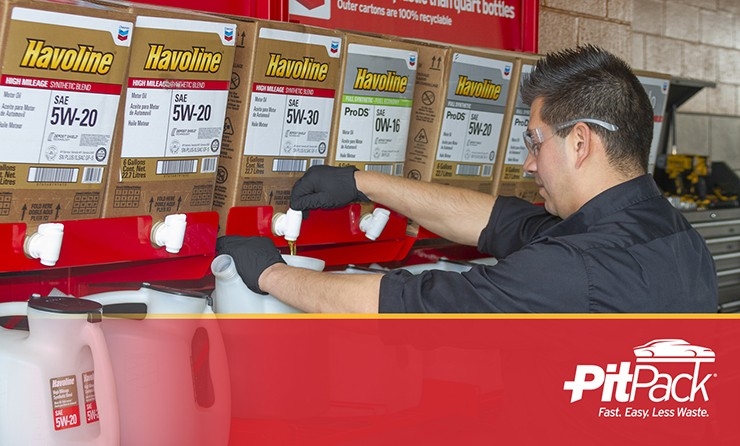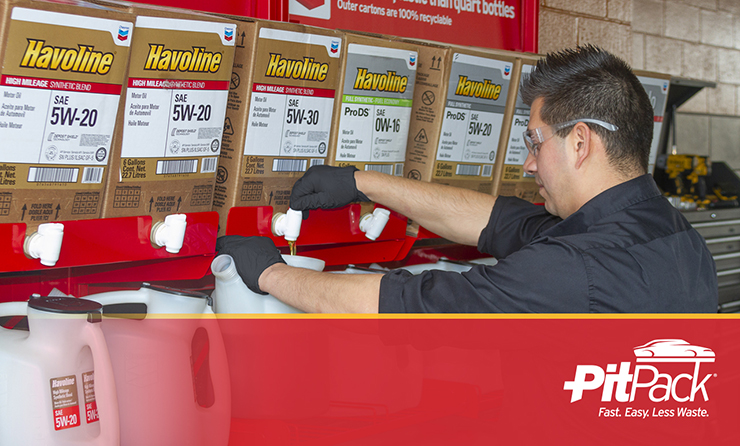 Featured Chevron premium products
Havoline® PRO-DS® Full Synthetic Motor Oil
Personal/Recreational vehicles
Havoline® High Mileage Synthetic Technology Motor Oil
Personal/Recreational vehicles
Havoline® Synthetic Technology Motor Oil
Personal/Recreational vehicles
Havoline® Xtended Life Antifreeze/Coolant 
Chevron Delo® 400 XLE SAE 10W-30 (Synthetic Blend)
Personal/Recreational vehicles
Techron® Complete Fuel System Cleaner
Personal/Recreational vehicles
Techron® Diesel
Personal/Recreational vehicles
Havoline® Full Synthetic Multi-Vehicle ATF
Personal/Recreational vehicles
Havoline® Full Synthetic CVT Fluid