Coolants & antifreezes
HDAX® PF Antifreeze/Coolant – Premixed 50/50
50/50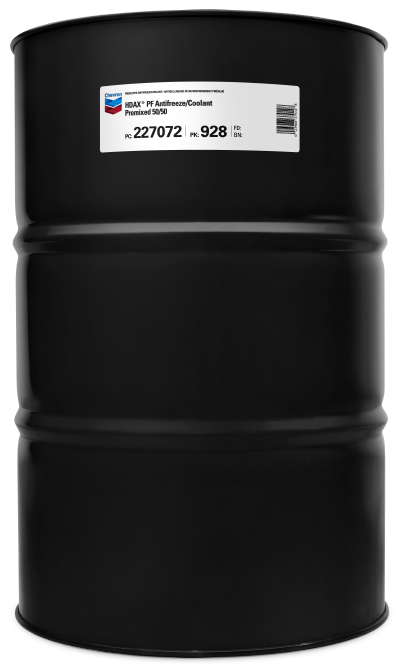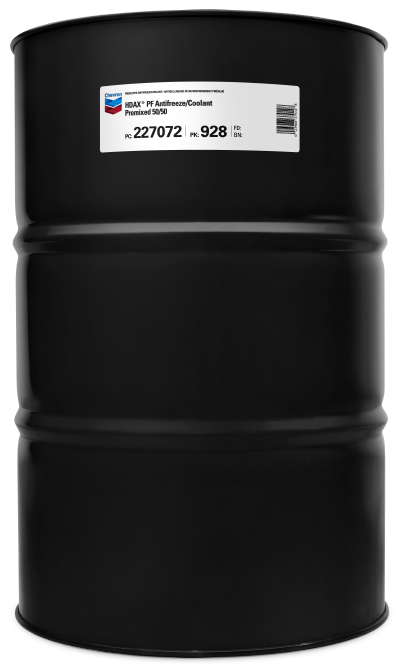 Coolants & antifreezes
HDAX® PF Antifreeze/Coolant – Premixed 50/50
50/50
HDAX® PF Antifreeze/Coolant - Premixed 50/50 is a single-phase, ethylene glycol based, low silicate coolant/antifreeze designed for use in natural gas engines and in heavy duty on-highway and off-highway diesel engines.
Where to buy ›
Fast facts
Supported equipment types

HDAX PF Antifreeze/Coolant - Premixed 50/50 delivers value through:
Ready to Use Formulation
Diluted with high quality deionized water this product provides freeze protection down to -34°F (-37°C). 
Fully Formulated Inhibitor Package
Precharged with a quality inhibitor package this product does not require an initial dose of supplemental coolant additives (SCA). Maintenance doses of SCA's are required. The recommendation of the Original Engine Manufacturers (OEMs) should be followed when adding chemical additives (supplemental coolant additives).
Phosphate Free Formulation
Elimination of phosphates helps reduce the occurrence of hard water scale
Compatibility
Compatible with commercially available supplemental coolant additives in liquid or filter form and with other low silicate, fully formulated, phosphate free coolants. Also compatible with commercially available test strips. 
Effective corrosion inhibitor package
Provides protection for wet sleeve cylinder liners and cooling system metals including aluminum, brass, cast iron, steel, solder, and copper. The antifoam package also reduces the occurrence of foam in the cooling system.
Wide temperature application
Protects against winter freeze up and minimizes chances of summer boil over.
Excellent Service Life
Stationary engines service life is 5,000 hours/2.5 years. Note: Due to differences in how equipment runs and is used, it is recommended that regular inhibitor testing be performed.
Meets or Exceeds:
• ASTM D6210 and D3306
• TMC RP 329
Suitable for use in:
• White Superior
• Ajax
• Mack Truck
• International Truck
• PACCAR
• Caterpillar
• J.I. Case
• John Deere
• Cooper-Bessemer
• Waukesha
Chevron Delo® 400 XSP SAE 5W-40
Chevron Delo® FleetFix CME
We've got you covered with a full line of lubricants, transmission fluids, gear oils, greases, hydraulic oils and coolants