Coolants & antifreezes
Chevron Delo® FleetFix® CMX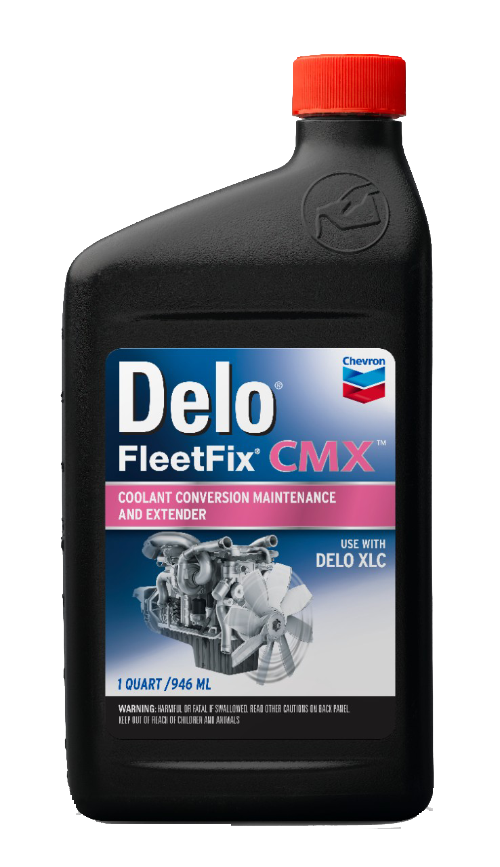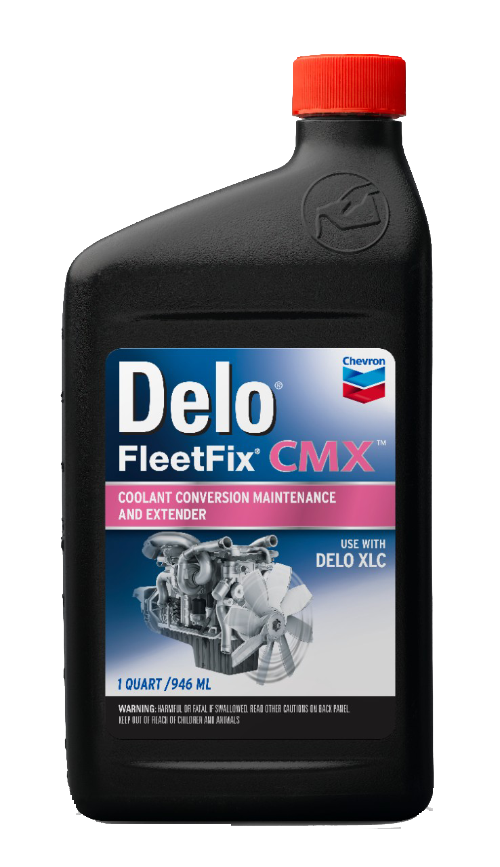 Coolants & antifreezes
Chevron Delo® FleetFix® CMX
Delo® FleetFix® CMX has been formulated to provide an easy conversion, maintenance and extender formula in one package to help customers either convert to or maintain Delo XLC performance levels in their coolant systems for diesel engines.
Where to buy ›
Fast facts
Supported equipment types














Easy to Use
Simply add Delo Fleetfix CMX to the cooling system at the appropriate level, whether it is being used as an extender, maintenance fluid or converting a system to Delo XLC. The Chevron Kool Tools Kit contains easy to use recommendation charts to assist with conversion/maintenance/ extending Delo XLC and protecting your cooling system. 
Convenient Packaging
Delo FleetFix CMX is available in 12/1 quart cases and can be used straight out of the box at the recommended level based on the cooling system requirements. 
Long Service Life
When using Delo FleetFix CMX properly, the Delo XLC coolant will have a service life of 1,200,000 miles / 1,900,000 km / 20,000 hours, or 8 years, if correct top-up and maintenance practices are followed.
Wide Service Application
The Delo FleetFix CMX product can be used by customers with on-road, off-road or industrial cooling systems. 
Delo FleetFix CMX Color
Is clear to allow for ease of mixture with various color dyes that may be found in cooling systems.
Conversion: Delo FleetFix CMX is easy to use but requires a different process than the one used for a conversion done by draining, flushing and refilling or just draining and filling. The cooling system should be cool (< 100°F/38°C) before beginning the conversion procedure.

Chevron Delo® ELC Antifreeze/Coolant
Chevron Automatic Transmission Fluid MD-3
Chevron Delo® FleetFix CME
Chevron Delo® 400 XSP SAE 5W-30
Chevron Delo® 400 ZFA SAE 10W-30
Chevron Delo® 400 XLE SAE 15W-40 (Synthetic Technology)
To better understand your business needs, we've created this tool to help us find the right product for you.
Learn how you can improve your operation's reliability with an on-site lubrication assessment.