The video submission component of the competition brings your tractor restoration to life with sight, sound, and motion, providing the judges with valuable information they will use to evaluate your tractor.

The most important purpose of your video is to demonstrate its mechanical operation, but it will also be used for our Fan Favorite Award (see Instruction Book for details), so you can also try to have fun with it. Get creative and make the video interesting to tell the story of your restoration, share highlights of your project, and stand out from the crowd.

All videos will be uploaded to our YouTube channel. If you use copyrighted music in your video, it could be taken down or muted by YouTube.

Additional detail on the video component for TRC entries can be found in the current year's Chevron Tractor Restoration Competition Instruction Book. To view past submissions, visit our YouTube channel.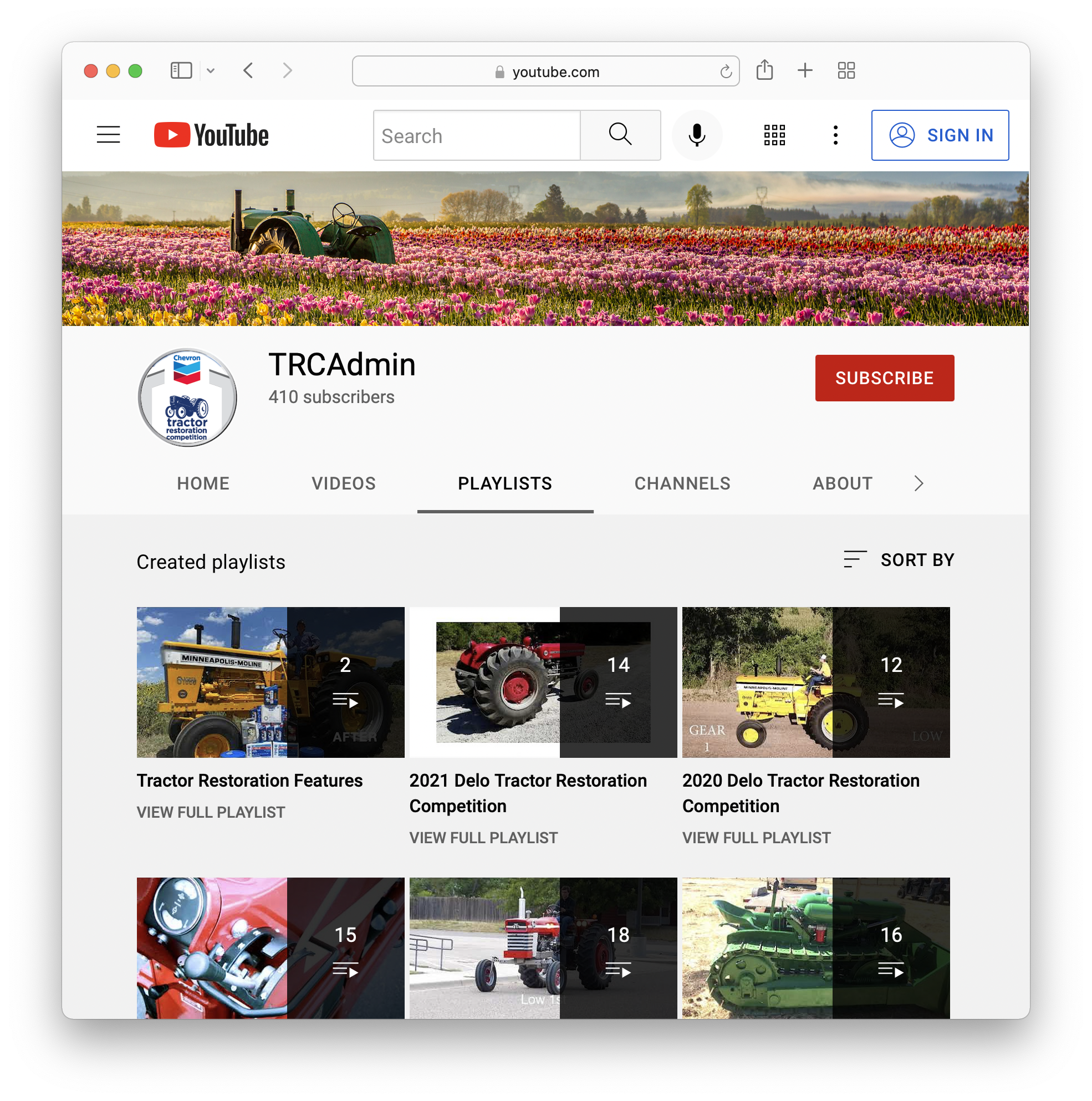 Chevron Tractor Restoration Competition Videos should include the following:
A 360-degree walk around of the finished tractor so the judges can view the restoration from all angles.
The tractor being started from the driver's seat or hand cranking position.
Operating the tractor in forward (through all gears) and in reverse.
Operation of PTO, brakes, hydraulics, three-point hitch, etc.
Do not use copyrighted music