Industrial oils
Chevron Cylinder Oil W
ISO 220, 460, 680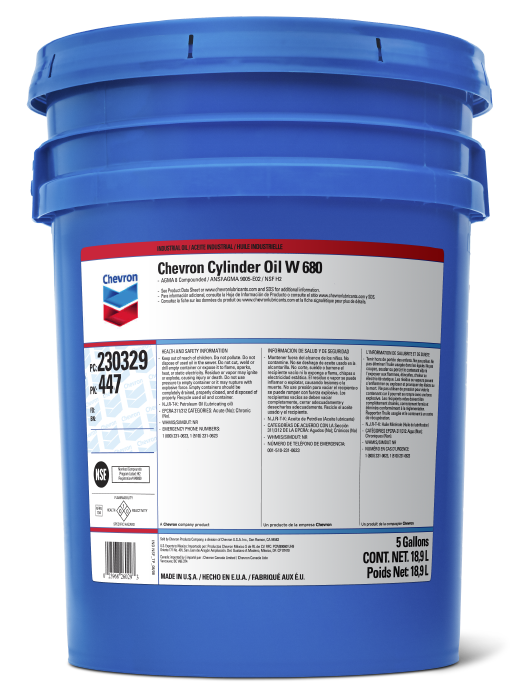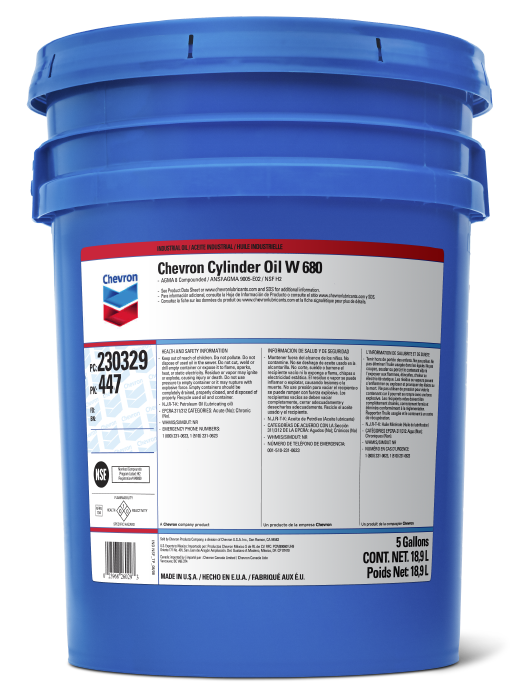 Industrial oils
Chevron Cylinder Oil W
ISO 220, 460, 680
Chevron Cylinder Oils W are recommended for lubrication of compressor cylinders and sliding worm gear surfaces in worm drive gear cases.
Where to buy ›
Fast facts
Supported equipment types





Chevron Cylinder Oils W deliver value through:
Excellent metal wettability
and high film strength for any moisture condition.
Versatility
Three viscosity grades available to cover the range of steam pressures and temperatures found in industry
Minimized inventory
Can be used as worm gear lubricants. Meets AGMA compounded lubricant specifications.
Compressor manufacturers often recommend cylinder oils for compressor cylinder lubrication. The oiliness of Chevron Cylinder Oils W promotes a metal wetting characteristic that resists the washing action of water and maintains a tenacious oil film on the surface of the compressor cylinder. The low viscosity of Chevron Cylinder Oil W 220 makes it suitable for this application in colder climates.
Chevron Cylinder Oil W 460 is recommended for moderate service applications where steam pressures will not exceed 150 psi and temperatures vary between 171°C to 204°C (340°F to 400°F).
Chevron Cylinder Oil W 680 is a higher viscosity lubricant recommended for steam pressures up to 300psi and temperatures from 218°C to 302°C (425°F to575°F). 
Chevron Cylinder Oils W are ideal choices for worm gears.
Chevron Cylinder Oils W are recommended for use in underground brine pumps at geothermal power generation facilities.
Chevron Cylinder Oils W 220, 460, and 680 meet the requirements of ANSI/AGMA 9005-E02 for AGMA Lubricant Numbers 5, 7 Compounded, and 8 Compounded, respectively.
Chevron Cylinder Oils W 460 and 680 are registered by NSF and are acceptable as lubricants where there is no possibility of food contact (H2) in and around food processing areas. The NSF Nonfood Compounds Registration Program is a continuation of the USDA product approval and listing program, which is based on meeting regulatory requirements of appropriate use, ingredient review and labeling verification.

We've got you covered with a full line of lubricants, transmission fluids, gear oils, greases, hydraulic oils and coolants
Keep your equipment running better longer with LubeWatch® routine testing and analysis