Put a New Spin on Spring Cleaning with Techron®
For your car, your boat, and your small-engine applications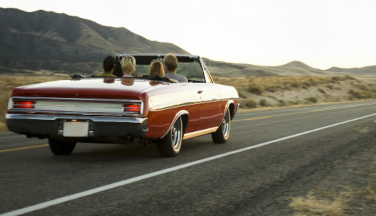 It's spring, the season of rebirth and renewal. And this year, that description seems more apt than ever. In many parts of the country, people are starting to emerge from over a year's hibernation due to COVID-19, and they are itching to go places and do things.
They may also have spring cleaning on the mind – which represents an opportunity for retailers and distributors of Techron® products, the brand that is synonymous with engine protection and cleaning. As you think about spring and summer promotion opportunities with Techron, here are three trends to keep an eye on.
Road trips:  While people may have the urge to travel, many are still wary of crowded airplanes. Travel experts expect close-to-home road trips to be popular heading into the vacation season. That means people will want to get their cars, campers, or vans road-ready after sitting dormant much of the past year. And that includes protecting and cleaning their engines with a healthy dose of Techron Complete Fuel System Cleaner.
Outdoor work and play: This is also the time of year when people get their power mowers and trimmers out of the shed to start cutting the grass and tending the hedges. Meanwhile, the more adventurous types will be hitting the trails on their all-terrain vehicles or motorcycles. Whether it's work or play, Techron Powersports and Small Engine Fuel System Cleaner provides three benefits in one bottle:  cleans and protects engines, provides corrosion protection, and helps stabilize fuel for up to 24 months. 
Boating: The National Marine Manufacturers Association (NMMA) reported that boat sales hit a 13-year high in 2020 – and no wonder. Boating has become one of the few recreational activities that families and small social "bubbles" can enjoy safely. No doubt there will be a lot of first-time boat owners on the water this year, and for them there's Techron Marine. Like Techron Powersports and Small Engine, Techron Marine helps clean the fuel system and smooth the ride while protecting vital engine parts against corrosion and rust in either fresh or salt water. Additionally, Techron Marine helps to stabilize fuel in the system when the boat goes back into storage.
For auto parts stores, marine dealers and lawn and garden departments, spring is an opportunity to offer your customers maintenance tips to help them get excellent performance out of their favorite gas-powered vehicles and equipment. It's also time to make sure you have the appropriate Techron premium fuel additives in stock for your customers' engine types, and to gear up for seasonal promotions. As people start getting back to the activities they enjoy – on the road, on the water or in their own back yards – the cleaning power of Techron can help them get off to a fresh start and make the most of the season ahead.