Determining the Optimal Lubricant Cleanliness for Your Application
The ISO code is a great cleanliness target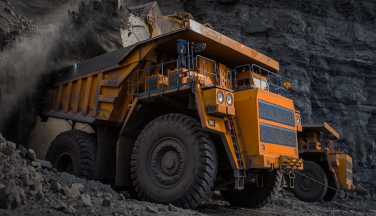 In our Lube Matters forum, we've devoted a number of articles to the importance of lubricant cleanliness. And it's important enough that it bears repeating: particle contamination is the number-one cause of lubricant-related mechanical wear in industrial equipment. But how do you know what is the optimal cleanliness level for the lubricant you are using for a particular piece of equipment or component? In other words, for hydraulics or other components that are sensitive to contamination, how clean should the fluid be in order to mitigate the risk of damaging wear?
Usually, the OEM or component manufacturer will specify the recommended lubricant cleanliness level for the equipment or component in question. The cleanliness specification is typically expressed in the International Standards Organization or ISO 4406 numeric code, XX/YY/ZZ, which represents the allowable levels of different sized particles in the oil. (For a handy explanation of what these codes mean and how they are derived, watch this short video.)  There are also other cleanliness classification systems, such as AS-4059 which replaced the NAS and a variety of others globally, however, the most commonly used one is ISO 4406.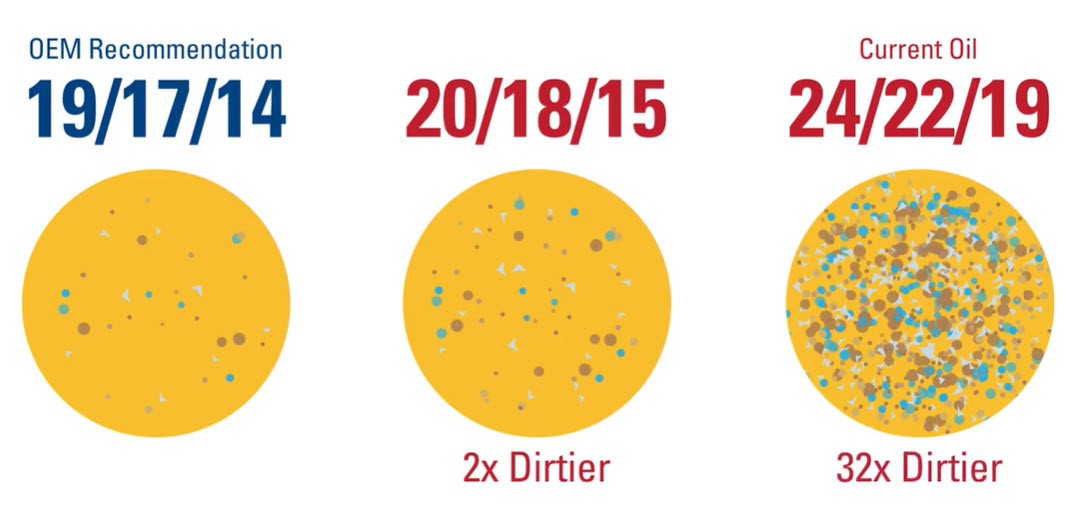 If you don't have a cleanliness specification from the OEM or component manufacturer, there are other resources you can turn to. You can refer to industry recommendations/best practices, ask your lubricant manufacturer, or other filtration vendors for various types of cleanliness specifications. Additionally, the ISO 12669 standard is another great tool that helps companies calculate the optimal Recommended Cleanliness Level (RCL) based on a set of criteria for your business. It is designed for hydraulic systems but may also apply to other critical components.  Feel free to check out Chevron's  ISOCLEAN® Cleanliness Calculator, which walks you through an easy calculation process based on your industry, equipment type and operating environment.
Suppose your business has a lot of different types of equipment. It doesn't make practical sense to keep several fluids on hand at different cleanliness levels to accommodate each individual component's specification. Instead, default to the tightest cleanliness specification within your equipment mix, with a focus on your most critical equipment. It certainly does no harm to your other equipment to use a fluid that is cleaner than specified, and it will simplify your inventory management to minimize the number of fluids you need to carry.
Now, does your lubricant meet the spec?
Once you've determined the optimal cleanliness level for your application, the next question is whether the lubricant you've  purchased meets that specification. As we pointed out in an earlier article, just because a lubricant is "new" from the manufacturer doesn't necessarily mean it's clean. Lubricants can be transferred multiple times and therefore exposed to contaminants in the environment prior to reaching their final destination. On-site storage and handling practices also factor into maintaining fluid cleanliness. Chevron offers a best-in-class, professional site assessment to help identify any gaps in your oil chain-of-custody from delivery to installation where contamination can occur. We further recommend that you require the lubricants you purchase to be certified to meet the OEM's cleanliness code for your application at the time of delivery, which is what our ISOCLEAN® Certified Lubricants program is all about.
Finally, it pays to perform a regular used oil analysis because when you use clean oil, a fantastic wear reduction trend should  appear. To help you get started, your next test is on us. We'll send you a free, postage-paid new lubricant sampling kit. Simply draw a sample of your new lubricant and return it for a free analysis. Order your free test kit today.