20% More oil.
70% Less plastic.
100% Smarter.
6QT = 20% more oil
Why buy 5Qt and 1QT bottles,
when you can get everything you
need in one box? Smart Change
gives you the valiue you deserve.
6QT = Easy to use
The new box gives you a
smoother, faster, glug-free pour.
And the sturdier design makes
draining used oil totally painless.
6QT = Easy to recycle
With 70% less plastic, it's not
hard to be environmentally
friendly. Simply pour used oil
into the bag and recycle the box.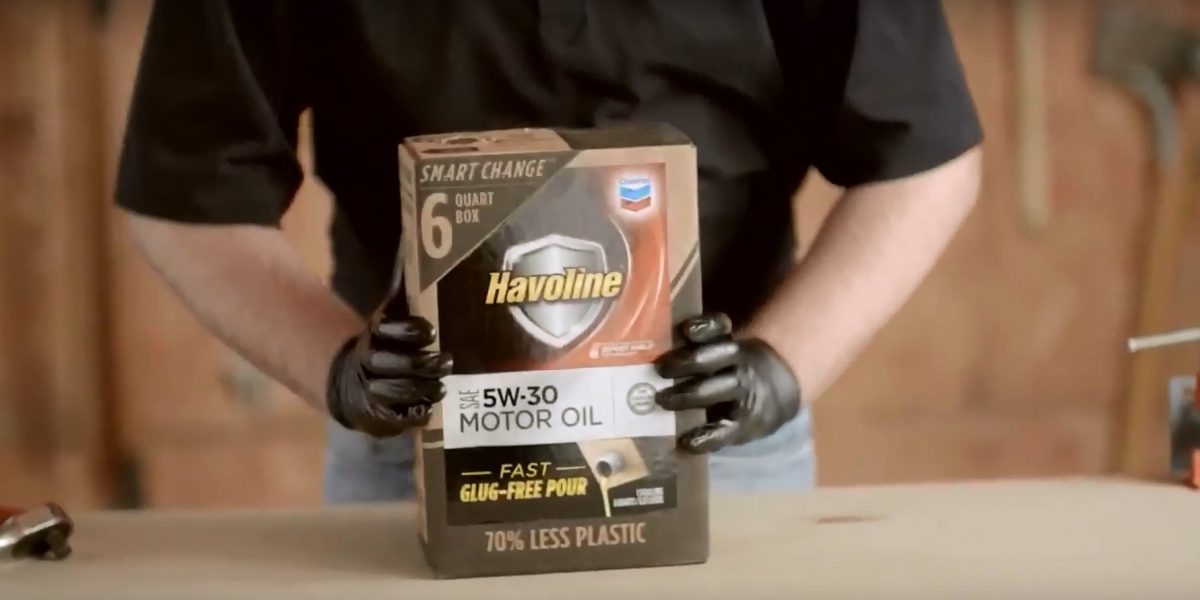 Tried Smart Change®?
We want your feedback