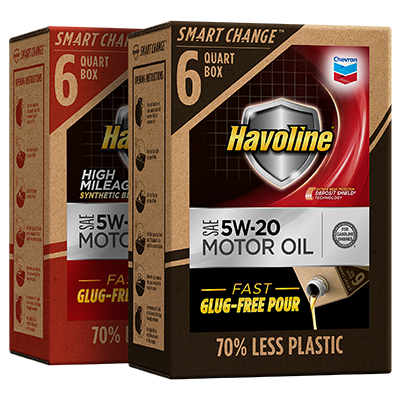 20% More Oil.
70% Less Plastic.
100% Smarter.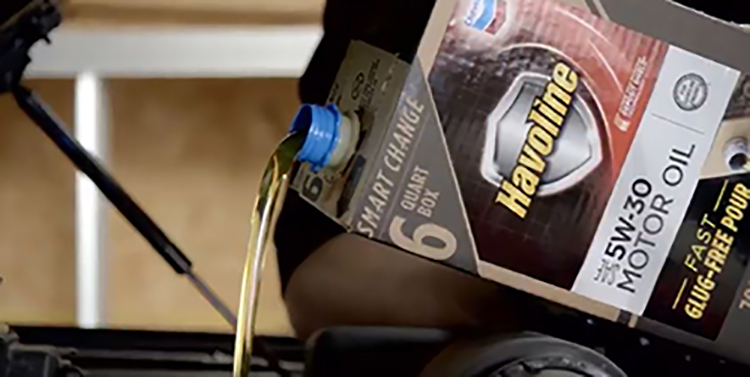 How to use Smart Change® 
View the short video for step by step instructions.

6QT = 20% more oil
Why buy 5Qt and 1QT bottles,
when you can get everything you
need in one box? Smart Change
gives you the value you deserve.
Gives you the value you deserve.
6QT = Easy to use
The new box gives you a
smoother, faster, glug-free pour.
And the sturdier design makes
draining used oil totally painless.
6QT = Easy to recycle
With 70% less plastic, it's not
hard to be environmentally
friendly. Simply pour used oil
into the bag and recycle the box.
What Smart Change customers are saying
"Just great all
together.  Full 6 quart as needed.  Easy to use
and eco-friendly.  Absolutely awesome, it's about time someone came up with
this, will use every time."

-Dennis L.
"I like the 6 quart
box, the price and quality oil.  I do plan to use the empty container to
recycle old oil."

-Jeffrey A.
"Finally an
eco-friendly package!!!  Please keep it up and lead by example."  

-Laurent D.