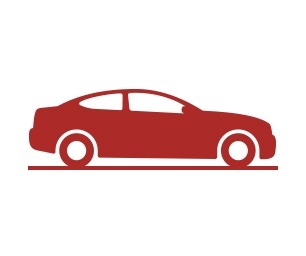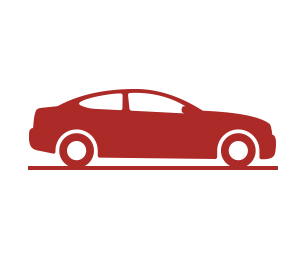 Havoline® LIFELONG

Up to 35% better fuel economy* 
and 25% less wear**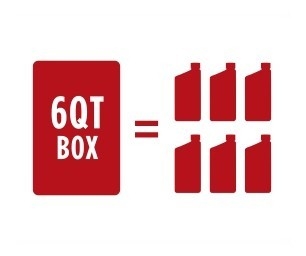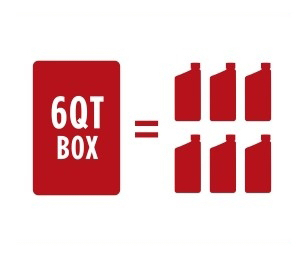 20% more oil
The amount of oil you need at
the value you deserve.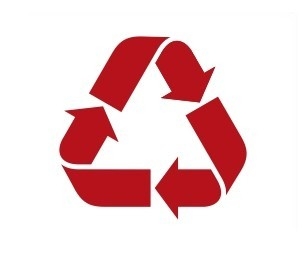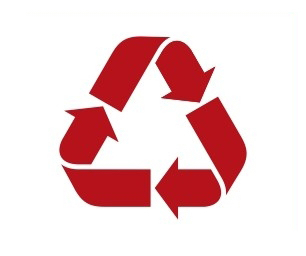 70% less plastic

Saves 4.2 plastic bottles from
going into the waste stream.
*Better than the latest industry standard based on Sequence VIE fuel economy test using SAE 10W-30 **Better than industry GF-6 limits based on Sequence IVB valvetrain wear test using SAE 0W-30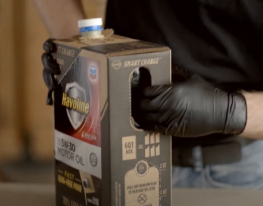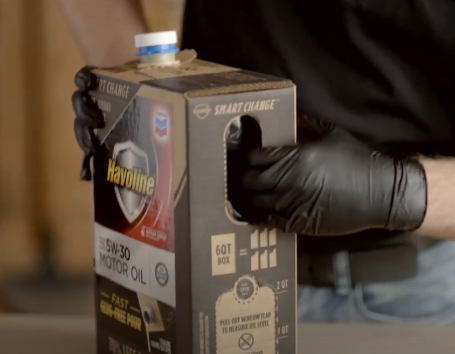 Watch how to use Smart Change
Check out the step-by-step instructions on how to use Smart Change.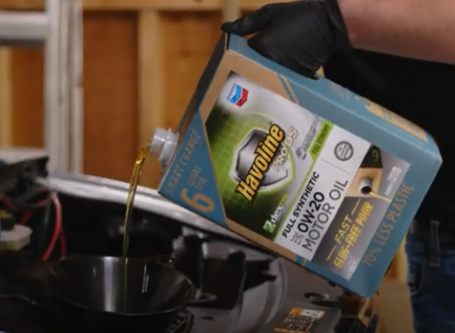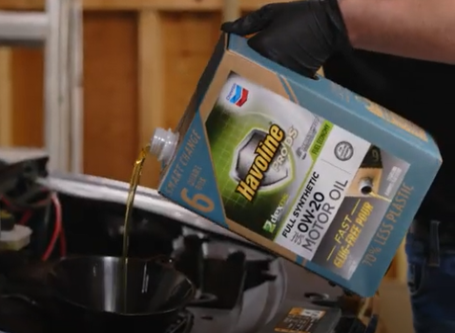 Tips on how to use Smart Change
Watch this short video for additional tips on how to use Smart Change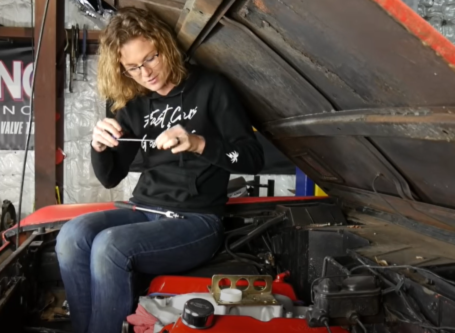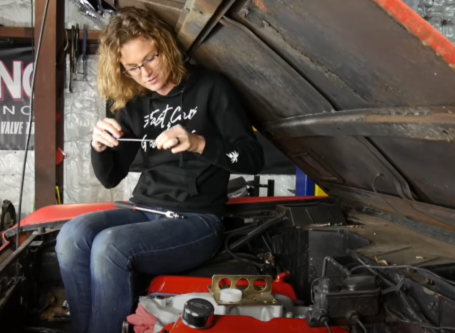 Watch Flying Sparks Garage learn about Smart Change

Emily at Flying Sparks Garage had lots of fun using Havoline Smart Change as she demonstrated how to change the oil on her Bronco.  Watch Emily's video to see why – the Smart Change lead in starts at 16:15.
Watch Blake's Garage use Smart Change

Blake at Blake's Garage not only demonstrates an oil change using Havoline Smart Change, but he also shows how to use the packaging to recycle the oil.  Watch the video to find out more from Blake – the Smart Change lead in starts at 1:15.

Havoline products available in the Smart Change box
What Smart Change customers are saying
"I really like the idea of using a bladder and a cardboard box as a means of reducing the amount of plastic we toss into the landfills every year."

"Box is well designed and easy to use.
Love the glug free pour as well."
"I just think this is the greatest product for changing my own oil. The fact you make the container 6 quarts is huge."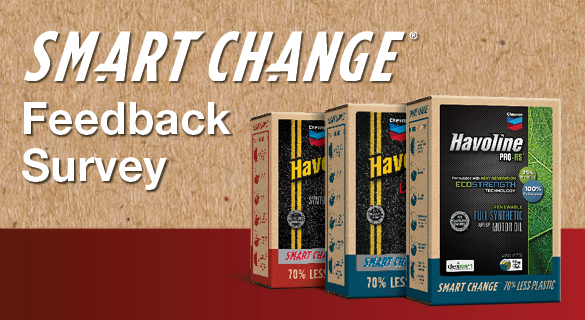 Tried Smart Change? We want to hear from you.
Share your thoughts in this short survey.