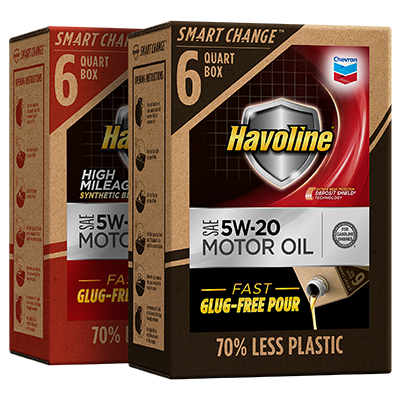 20% More Oil.
70% Less Plastic.
100% Smarter

6QT = 20% more oil
Why buy 5Qt and 1QT bottles,
when you can get everything you
need in one box? Smart Change
gives you the value you deserve.
Gives you the value you deserve.
6QT = Easy to use
The new box gives you a
smoother, faster, glug-free pour.
And the sturdier design makes
draining used oil totally painless.
6QT = Easy to recycle
With 70% less plastic, it's not
hard to be environmentally
friendly. Simply pour used oil
into the bag and recycle the box.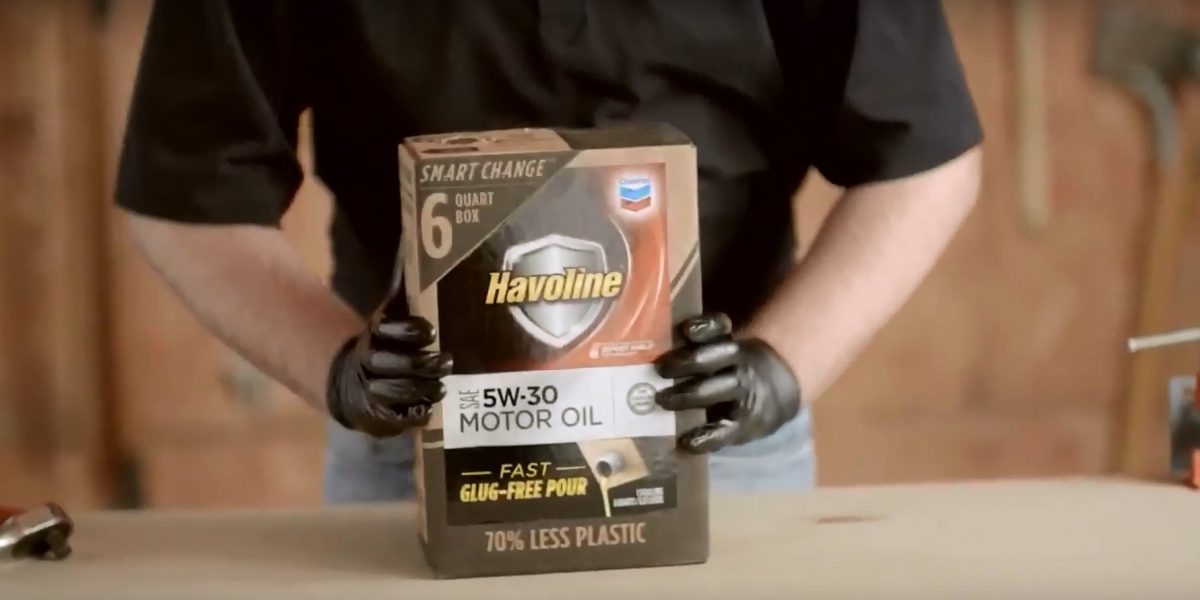 How to use Smart Change® 
View the short video for step by step instructions.

Tried Smart Change®?
We want to hear your feedback!