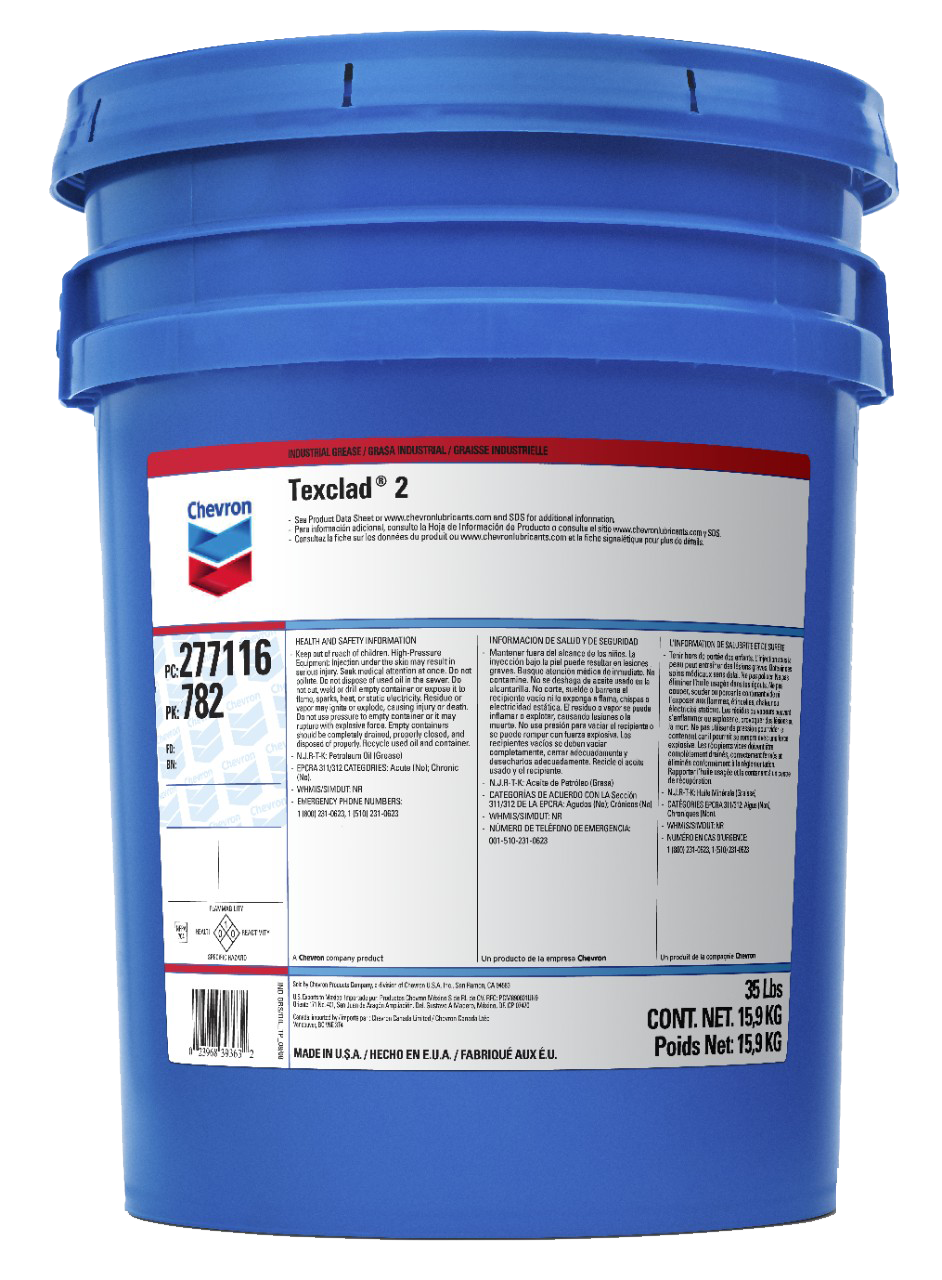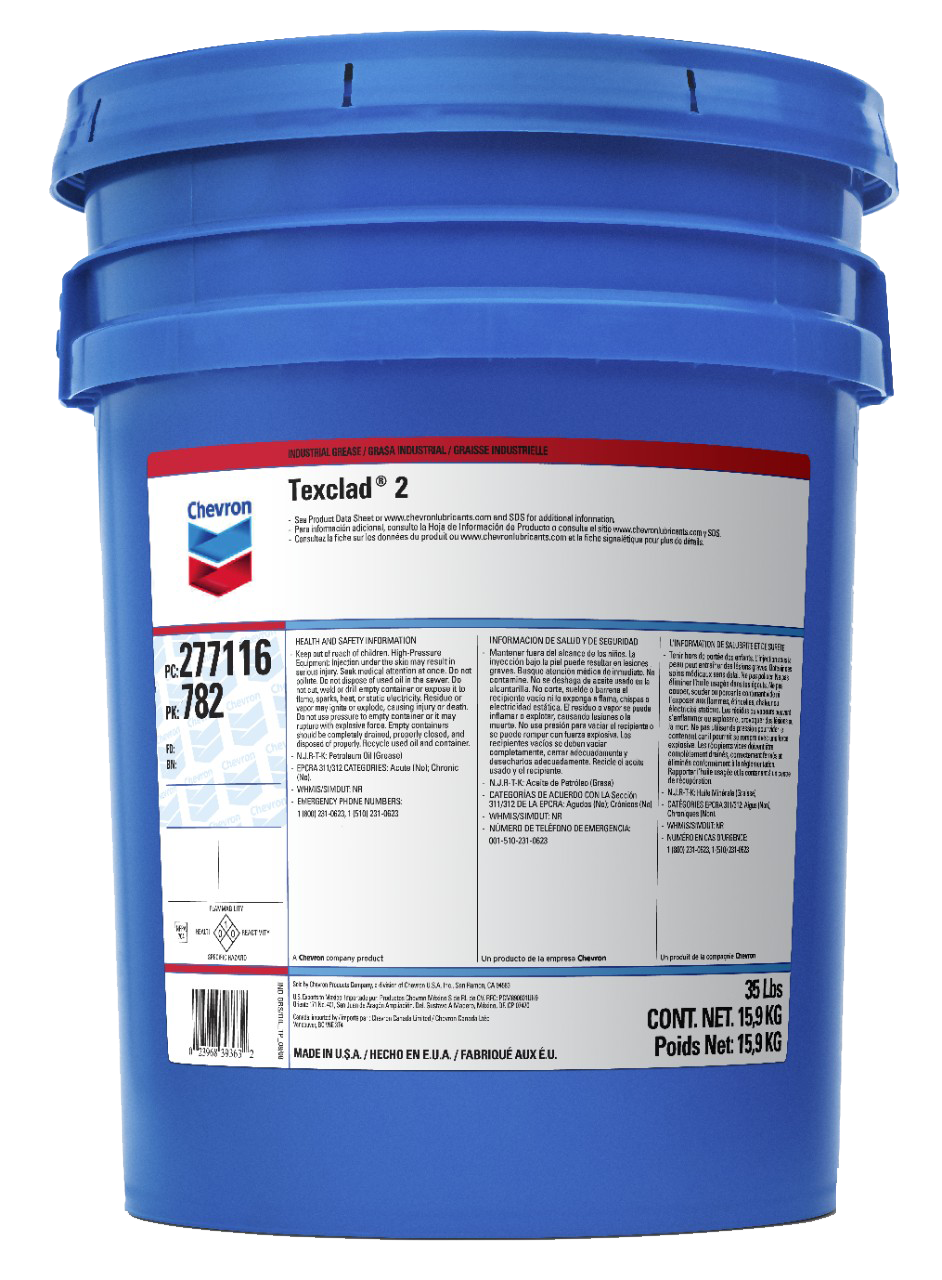 Texclad® 2 is a calcium-based grease that resists washout and provides good film strength and load carrying capabilities.
Where to buy ›
Fast facts
Supported equipment types










Texclad 2 delivers value through:
Water tolerance
Resists washout, even when subjects to gross water contamination.
Excellent adhesiveness
Provides good film strength in both wet and dry environments.
Texclad 2 is recommended
for ball mill gears, traveling water screens, and fork lifts.
for chain and sprocket lubrication and as a tenacious fifth wheel lubricant.
Starplex® HD 1, 2 M5 Greases
Starplex® HD 1, 2 M3 Greases
Ultra-Duty HD 0, 1, 2 Greases
Starplex® Syn Grease HD 1.5
Starplex® Syn Grease EP 1 M5
Black Pearl® Grease EP 1, 2
Starplex® EP 0, 00, 1, 2 Greases
Multifak® EP 00, 0, 1, 2 Greases
Black Pearl® Grease SRI 2
We've got you covered with a full line of lubricants, transmission fluids, gear oils, greases, hydraulic oils and coolants
Learn how you can improve your operation's reliability with an on-site lubrication assessment.