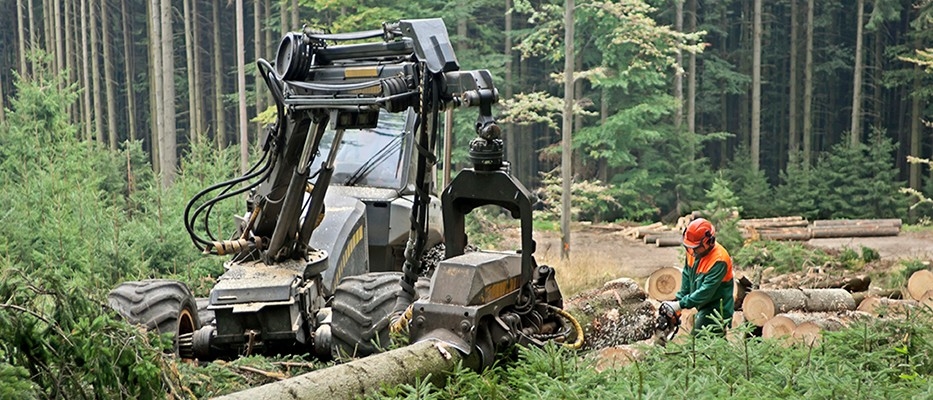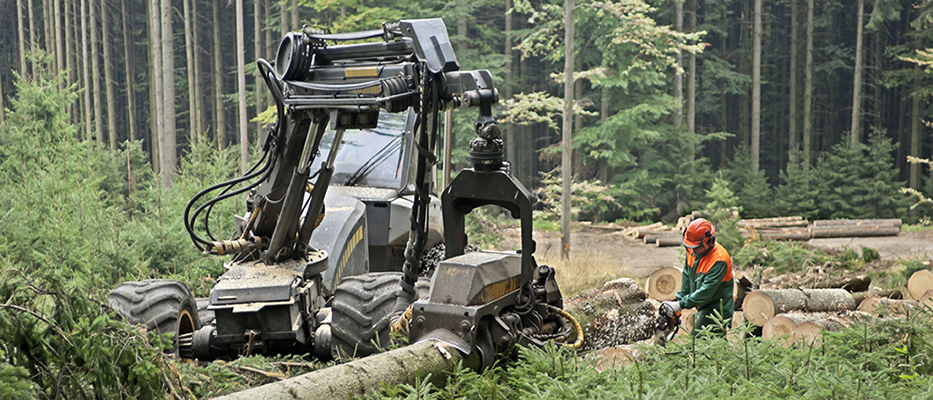 Run reliably around the clock
All wood products applications have two things in common – extreme conditions and crushing deadlines. We help you handle both with premium lubricants designed to help your equipment and your operation run more efficiently, every minute of the day and night.

Harsh weather, heavy loads, extreme temperatures, pervasive dirt – we know this is an average day in the forest. We also know how to help you face these conditions and perform. Chevron offers biodegradable industrial lubricants formulated to deliver excellent temperature stability, deposit protection and long life. You're able to meet both your environmental and production requirements, as well as minimize the need for maintenance visits in the field. When your production window opens, make sure your equipment is ready to go. Call in the experts from the Chevron. 
 

Running sawmill equipment can be an exercise in self-destruction. Extreme heat, shocking impacts, constant dirt and dust all threaten to bring your production line to a stop. Chevron can help with industrial lubricants that protect your full range of equipment. Keep saw guides and blades properly lubricated to withstand varying speeds and prevent wood burning. Handle high pressures and maintain alignment in your heavy-duty hydraulics. Prevent staining and maintain environmental compliance with water-compatible, biodegradable lubricants. Run the whole shift without stopping for unexpected oil changes. Chevron helps you accomplish all of these goals, so you can keep the orders coming in and going out. 
 

Fast, hot, caustic and cost-critical is likely an accurate description for your operation. Chevron helps you contend with these conditions, so you can be optimally productive and fiercely competitive. Our industrial lubricants help protect equipment throughout your plant, including your critical paper machine bearings, couplings, gearboxes, hydraulics, pumps and electric motors. We offer circulating oils with excellent water separability, to help protect your equipment from emulsions and your effluent from contaminants. Our dye-free greases handle high temperatures and won't stain your product. Plus our experts can recommend ways to streamline lubricant inventories and initiate programs to maintain oil cleanliness.

Keep your equipment running better longer with LubeWatch® routine testing and analysis
Ensure your lubricants meet OEM cleanliness requirements to help minimize downtime, reduce maintenance costs, and extend equipment life.