The easiest problem to fix is one that never happens. Varnish-related issues can only be solved cost-effectively with a proactive solution, not a reactive one—and that means starting with a turbine oil that reduces the amount of varnish created and establishing an effective predictive maintenance program so that
you can also reduce the risk of outage events.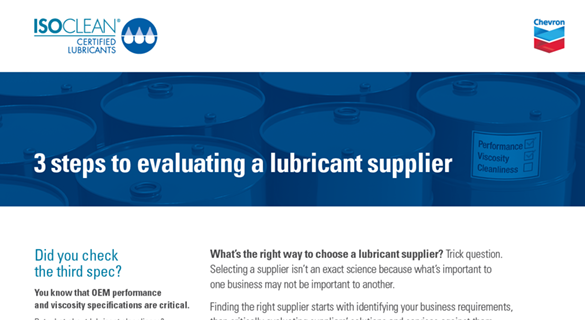 3 Steps to evaluating a lubricant supplier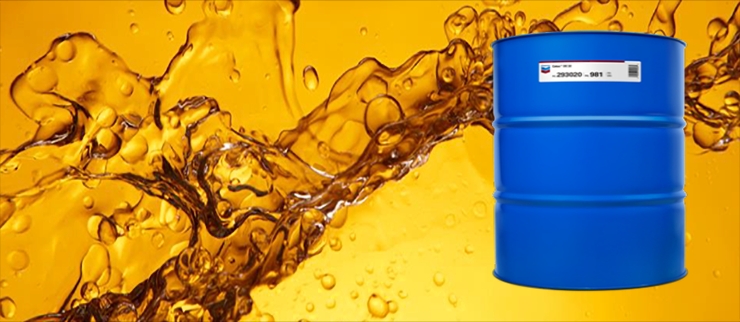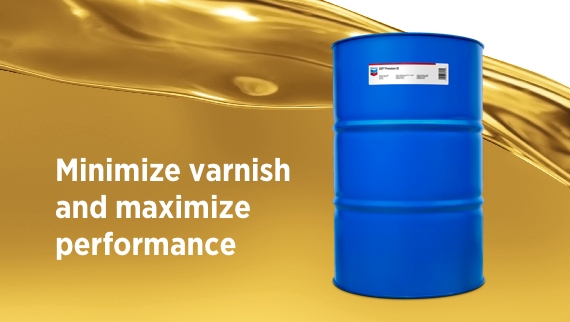 GST Premium XL products are formulated to minimize varnish deposits, resist oxidation, and meet the critical demands of today's gas and steam turbines.
Ready to stop varnish now? Request a Chevron Lubrication specialist contact you to help assess your turbine varnish potential and show you how to mitigate varnish in your equipment.