Industrial oils
Chevron TMGL Premium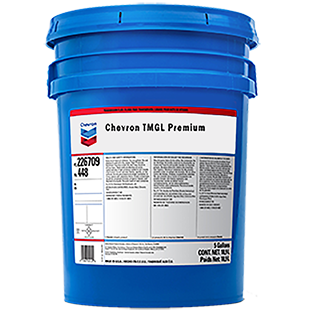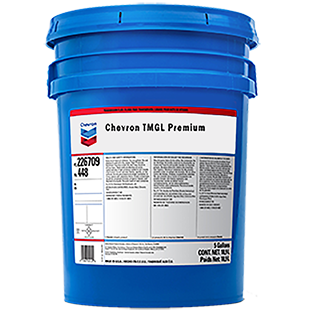 Industrial oils
Chevron TMGL Premium
Chevron TMGL Premium is a black, adhesive, semi-fluid grease specifically designed for lubrication of traction motor gear cases of diesel-electric locomotives.
Where to buy ›
Chevron TMGL Premium delivers value through:
Minimized downtime
High film strength and EP additive package protects heavily loaded gears from wear and scuffing. Good low temperature fluidity offers effective lubrication under cold startup conditions.
Long service life
Excellent oxidation resistance minimizes thickening in high temperature service while high base oil viscosity and adhesiveness minimize the tendency to leak from the gear case. 
Enhanced equipment protection
Effective corrosion inhibitors protect gear components from rusting in wet conditions.
Chevron TMGL Premium is recommended for:
• Traction motor gear cases (incorporating appropriate seal designs) where semi-fluid grease-type lubricants are specified.
• Older non-sealed traction motor designs that normally use heavy residual-type gear lubricants,where the higher leakage rate that may result is acceptable.

• Slow to medium speed industrial gear applications where an EP semi-fluid grease is specified.

Chevron Delo® 400 XSP SAE 5W-40
Chevron Delo® ELC Antifreeze/Coolant
Chevron Delo® FleetFix CME
Chevron Delo® Syn-Trans HD
Chevron Delo® 400 ZFA SAE 10W-30
Chevron Delo® 400 XSP-FA 5W-30
We've got you covered with a full line of lubricants, transmission fluids, gear oils, greases, hydraulic oils and coolants
Learn how you can improve your operation's reliability with an on-site lubrication assessment.