Dexos1™ Gen 3 is Here
The next generation of lubricant performance standards for GM vehicles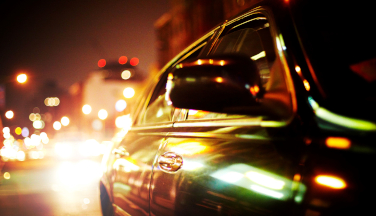 The demand for automakers to improve fuel economy and reduce carbon emissions is one of the primary drivers of modern engine technology today, which in turn is the most influential factor in motor oil formulation. Automotive OEMs are designing more compact, higher-powered engines with technologies such as gasoline direct injection (GDI) and turbocharging to optimize fuel efficiency. As a result, lubricant manufacturers need to deliver products that enable these newer engines to perform as intended and meet increasingly stringent fuel economy and emissions requirements.
As engine technology continues to advance, so do the standards that oil producers must meet. In November 2021, General Motors announced the third generation of its dexos1™ engine oil specification, spelling out new performance requirements for lubricants intended for use in GM vehicles. Originally developed in 2010 exclusively for GM vehicles, the dexos1 standard has since been embraced globally as a model for high-quality, robust oil formulated to the industry's most rigorous specifications.
The dexos1 Gen 3 specification replaces dexos1 Gen 2, which was introduced in 2015. Compared to the previous generation, dexos1 Gen 3 calls for tighter performance standards for oxidation resistance to mitigate against oil degradation and deposit formation, as well as for sludge control, piston cleanliness, and overall engine cleanliness. To support evolving engine technology, the oil must meet higher standards for turbocharger protection and fuel efficiency. The new specification is also intended to improve upon cold temperature operation and low-speed pre-ignition (LSPI) prevention, an issue that can cause damage to newer engines. Oils formulated to meet the Gen 3 specification are backwards compatible for vehicles that require Gen 2 oils.
Given GM's commanding market share among U.S. automakers, you might expect that the oil industry would commit substantial resources to comply with dexos1 Gen 3 standards. The new specification calls for extensive and rigorous testing to qualify for GM's licensing approval. The testing regimen goes far above and beyond the latest industry-standard API SP and ILSAC GF-6 test limits and includes a long list of new, proprietary tests specific to dexos1 Gen 3. Not every lubricant producer is prepared to invest both the time and money required to perform the testing, nor do all have the formulating expertise necessary to pass. In the worst case, one failed test within the dexos testing program means going back to the drawing board. Moreover, even after approval, GM performs a periodic audit on all licensed products to ensure quality control.
Chevron has been a leader in developing products to the dexos1 standard, and we are committed to continuing to do so as the standard evolves. Our dedicated team of scientists have developed unique formulations that have passed GM's series of tests, and we have obtained the dexos1 Gen 3 licensing. We recognize that it is critical for automotive service professionals to have high-quality lubricants, like Havoline®, for meeting the demands of GM car owners and other modern, technologically advanced engines.
In the weeks and months ahead, Chevron is phasing out our dexos1 Gen 2 products and rolling out a new line of 0W-20 and 5W-30 viscosity oils formulated to meet or exceed the new dexos 1 Gen 3 specification. Look for them from your Chevron Lubrication Marketer and on retail shelves.