A Recovering Supply Chain Means a Readjustment for Service Shops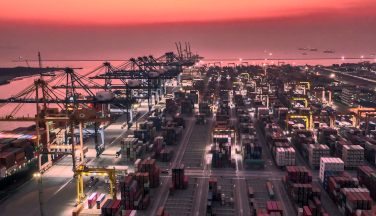 During the COVID-19 pandemic, the breakdown of the supply chain hit automotive service shops especially hard. Availability of certain oil products became severely limited. Add-on products made in Asia got stuck in congested ports. Shop owners had to get very creative, juggling suppliers and finding substitutes for the brands they knew and trusted – sometimes compromising quality standards while staying within OEM guidelines, and often paying higher prices in the process because of diminished supply. 
Now, news reports from early 2023 indicate that the supply chain may be recovering. Shipping timelines are shrinking, ports are unclogging, and dockworkers are back on the job. Warehouses are filling up. For now, the inflationary pressures created by product shortages appear to have stabilized. Most significantly for auto service shops, the large-scale, brand-name suppliers you relied on historically are now back to or quickly approaching full production.
Meanwhile, we are hearing from Chevron and Havoline® xpress lube® operators, as well as other professional installers, that business is picking back up. Customers that may have put off maintenance while their cars sat in their garages are starting to come back for oil changes and inspections. That tracks with some of the key industry metrics we follow – for example, the number of cars on the road and total miles driven is increasing. New car sales are also coming back steadily.
A more reliable supply chain is undeniably a good thing. But it means we are in for another business readjustment. Having adjusted to a scarcity of certain products and a downturn in business, how do we readjust to a business environment that more closely resembles our pre-pandemic experience?
Now is the time to revisit your lubricant product mix. Perhaps you began stocking products you had not carried in the past just to keep up with customer demand and avoid the risk of running out. Does it make sense to continue carrying a wide variety of brands in your inventory? Do the products that met your short-term needs still fit into your long-term plans? If not, you may want to start selling through that part of your inventory and consolidating around the products you prefer. This is a great time to talk to your Chevron representative and start stocking up on the high-quality, reliable Chevron and Havoline products your customers depend on.
At Chevron, we are working closely with our marketers and customers to help figure out what they need and ensure that we can deliver.
Although the industry is not entirely out of the woods, all signs point to a healthy restoration of balance on both the demand and the supply side. It's a far cry from where we were in 2021, and it bodes well for the future growth of the business.