Performance under pressure: How oil cleanliness affects pressure efficiency in hydraulic systems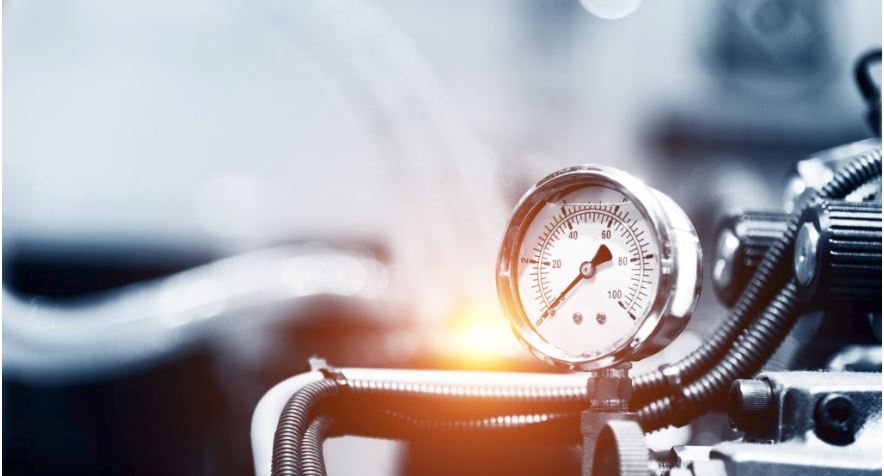 In two earlier postings, we reviewed some testing we have undertaken to determine whether oil cleanliness can really make a difference in preventing wear in hydraulic systems. Our conclusion: starting with a certified clean hydraulic oil will result in much lower wear compared to a typical hydraulic fluid over the same time period, even with the system filter operating efficiently. With a typical hydraulic fluid, it may take a while for the wear generated by lubricant contamination to result in equipment failure, but during that time it will most certainly degrade equipment performance.
Another question we explored was whether oil cleanliness has an impact on hydraulic system pressure. Again, we compared three types of lubricants in an Eaton high-pressure vane pump:
A Chevron Rando® HD – ISOCLEAN® Certified hydraulic fluid with a system filter
A typical hydraulic fluid with a system filter
A typical hydraulic fluid with a system filter in bypass
You can see the difference quite vividly by looking at the pressure control curve that measures the pressure in pounds per square inch (PSI) over a period of between 10 and 15 minutes.


The typical hydraulic fluid with the system filter in bypass resulted in an extremely volatile pressure curve. These are signs of interruption of the pressure control valve caused by particle contamination or damage. This finding corresponded to a highly visible wear on the valve cylinder and piston.
Even with a typical hydraulic fluid running through the system filter, we see a somewhat jerky pressure control curve, indicating interruptions of the hydraulic system performance. Upon examination, the valve cylinder and piston showed signs of wear, which was less pronounced than with the unfiltered fluid, but visible nonetheless.
With typical hydraulic fluids, the pressure control valve loses its ability to provide stable, smooth pressure. In contrast, the Chevron Rando HD – ISOCLEAN Certified hydraulic fluid produced a very smooth pressure curve, indicating no interruptions to the pressure control valve. We saw no wear on the valve cylinder or damage to the piston.
So can lubricant contamination have an impact on hydraulic pressure? The answer is clearly yes, meaning that the equipment you operate will not perform as efficiently as needed, reducing production and possibly increasing product defects, causing your equipment to likely wear out sooner rather than later. Can a previously damaged system run more efficient when converting to a certified clean lubricant? That is a question we will answer in a future article.