Generating savings through lubricants evaluation
A Case Study Using Chevron's On-Site Lubricant Assessment


Since the early 1920s, Chevron and its legacy companies have been a fixture in the Permian Basin, one of the most prolific oil and natural gas geologic basins in the United States. The area continues to deliver transformational growth as ever-advancing technologies and drilling efficiencies are applied.

 But with all the changes in equipment designs and methods, we wondered if the focus on lubricants had kept up with the pace. When was the last time oil and gas managers had evaluated the performance of lubricants, the life blood of their equipment? With this question in mind, a team of specialists from Chevron Lubricants partnered with members of the Mid-Continent Business Unit's (MCBU) Procurement and Supply Chain group. Using the Chevron On-Site Lubricant Assessment as an underpinning, the team set out to examine the performance needs of equipment and evaluate the effectiveness of the lubricants that were being used. 
The Chevron On-Site Lubricant Assessment is organized into five inter-related elements: 
● Product selection – to optimize the use of products throughout your operation
● Product integrity – to identify how lubricants are stored, transferred and dispensed
● Optimized lubrication intervals – to get the most out of your lubricants while improving equipment availability
● Inventory management and vendor performance – so that your inventory is actively aligned with your business needs
● Lubrication program management – incorporating industry best practices, leading to increased productivity, lower costs and higher profits.
With a focus on gas compressors, the team started by looking at OEM recommendations, many of which were old and offered little guidance on cylinder lubrication. Updated OEM documents were obtained and consulted along with other factors including gas stream composition, cylinder discharge pressures, age of equipment and budget.  
The team then reviewed work order histories to capture labor and material costs of maintenance issues. Armed with this data and the results of the On-Site Lubricant Assessment, lubrication could be optimized to avoid those expenses in the future. When the results were tallied, the initiative had generated over $2.2MM in savings for MCBU operations thus far in 2019, and that could be just the beginning. 
What Opportunities Could Your Company Uncover? 
So, when was the last time you evaluated the performance of your lubricants? Selecting optimal lubricants that will reduce your total cost of operation means starting with a Chevron On-Site Lubricant Assessment and identifying products that meet all three equipment manufacturers' specifications.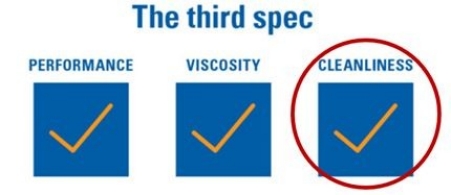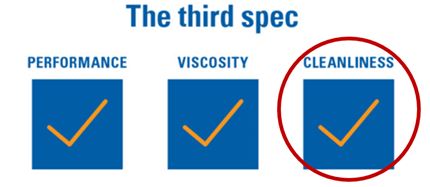 Typical new oils meet OEM specifications for performance and viscosity, but did you know that they don't meet the OEM specs for cleanliness? Bulk oil can be transferred up to 8 times before it reaches your equipment and each time it's transferred, it can pick up more contaminants. And since more than 82% of component failures are due to lubricant particle contamination, valuating lubricant cleanliness is a big part of the assessment.  
Many of our readers don't realize there is a turnkey solution - ISOCLEAN® Certified Lubricants. Every delivery is certified to meet your equipment manufacturers' cleanliness and performance specifications, helping you reduce wear and increase component life. 
Are you ready to take the first step toward optimizing your lubricants program and generating significant savings? To get started, contact us at ISOCLEANsupport@chevron.com. 
Additional resources: 
Watch our On-Site Lubricant Assessment video, on the On-Site Lubricant Assessment page, to learn how you can improve your operation's reliability with an on-site assessment. 
For more information about Best-in-Class, visit: www.chevronlubricants.com