The Future of Cummins Natural Gas Engines
Next generation will deliver diesel-like power for heavy-duty fleets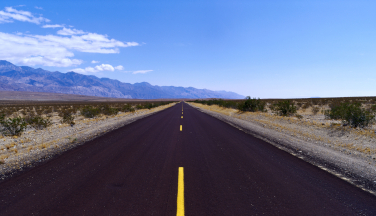 In the face of looming deadlines for significant reductions in heavy duty truck emissions, notably the EPA 2027 rules for new vehicles, truck OEMs and fleet operators are looking at alternatives to traditional diesel engines. And natural gas is emerging as the most logical and readily available option. Vehicles that run on compressed or renewable natural gas (CNG or RNG) offer potentially lower operational costs compared not only to diesel, but also to evolving technologies such as battery electric vehicles. Sustainability goals, however, are the chief driver of interest in NG, as manufacturers and their customers strive to comply with strict mandates for particulate matter, CO2 and NOx reductions.
Against this backdrop, Cummins, the North American leader in natural gas engines, is planning to launch the 15-liter, 500 horsepower X15N – a near-zero emission natural gas engine that will deliver "diesel-like power and torque" for heavy duty vehicles, according to David King, Cummins product manager for spark-ignited engines.
The previous generation of 12-liter natural gas engines found a market among public transit and school buses, delivery vehicles, refuse haulers, medium-duty trucks and some regional haul fleets. Now, with an engine that can meet the power and  performance demands of long-haul applications, Cummins expects the X15N to help drive wider adoption of natural gas-powered vehicles among heavy duty fleets.
Speaking to an online assembly of Chevron Lubricants, Fuel, Renewables and other team specialists, David explained Cummins's "Destination Zero" strategy for advancing decarbonization.  The strategy calls for delivery of "fuel agnostic" engine platforms that have a common base and many common parts, which can then be customized to the specifications for different fuel types. Launching in 2024, the new 15-liter platform will lead with the natural gas X15N. A diesel version of the platform will follow in 2026, and hydrogen in 2027.
"It is going to be a very mixed market as we transition from diesel to the future," David says, "and natural gas is an option that is available today to get on that road right away."
Environmental considerations are clearly paramount in the case for natural gas. As part of his presentation, David cited a study from California that tracked the carbon intensity of different fuel types, and vehicles running on renewable natural gas were the only ones to achieve a negative "well to wheel" carbon intensity. "There's a huge opportunity to reduce a fleet's carbon intensity, and therefore greenhouse gases for our planet, by switching to renewable natural gas," David says.
Cummins is currently working with heavy duty OEMs to integrate the X15N into their vehicle designs. The X15N engine is 500 pounds lighter than a comparable 15-lier diesel engine, David says. Moreover, the aftertreatment system is virtually maintenance-free and will require no forced regenerations, unlike diesel engines that experience ash and soot buildup. Cummins further contends that the transition to natural gas will be the least disruptive in terms of fleet operations and maintenance compared to other options.
One of the impediments to wider adoption of alternative fuel types has been the lack of a fueling infrastructure to support long-haul operations. Chevron has taken significant steps to redress that situation. In 2022, Chevron acquired a company called Beyond6 (or B6) and its network of 55 CNG fueling stations across the U.S. In addition, Chevron has plans to build a network of CNG and hydrogen stations in California over the next three years.
These efforts on parallel paths – the development of a natural gas engine suited to heavy duty applications and the fueling infrastructure to support it – are starting to converge. Together, they will enable more long-haul transport operators to confidently make the transition to natural gas-powered vehicles and a lower carbon future.