Lubrication Requirements for Mobile Natural Gas Engines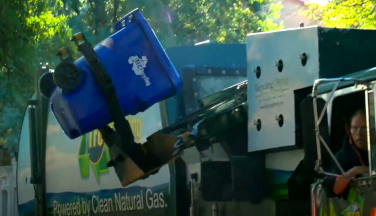 Lower-carbon fuels are now commercially available to help heavy-duty fleet operators meet sustainability goals, among them compressed natural gas or CNG. Unlike other alternatives, such as biodiesel, compressed natural gas can only be used in engines specifically designed to run on CNG.
In recent years, mobile natural gas engines have been making inroads into the heavy-duty market. In October 2021, Cummins, the primary manufacturer of natural gas engines in North America, introduced a 15-liter natural gas engine that compares favorably in performance to a heavy-duty diesel engine, delivering the torque necessary for on-highway, long-haul applications. But it weighs about 500 pounds less and does not require exhaust filtration. This advancement in natural gas engine technology has generated a great deal of interest among truck OEMs.
One challenge for fleets that want to take advantage of CNG is that you can't simply pour your standard heavy duty diesel oil into a natural gas engine. A CNG engine has unique lubrication requirements, generally spelled out in the Cummins CES 20092 specification. A major difference between diesel and natural gas engines is the ignition system. A natural gas engine is started by spark ignition rather than compression. The engine oil, therefore, must help mitigate low-speed pre-ignition or LSPI, a tendency toward premature combustion that can occur at low speeds under heavy loads. A natural gas engine oil must also work to limit deposits forming in the combustion chamber.
The Cummins spec also calls for lower ash levels than commonly found in diesel oils, as well as enhanced oxidation and nitration performance for extended drain intervals.
By some measures, such as oxidation or wear control, diesel and mobile natural gas engine oils have similar performance requirements. By other criteria, however, they are distinctly different. For instance, diesel engines generate soot in the engine oil, which requires a high level of dispersants to mitigate. Soot control is not required in a natural gas engine oil. In fact, if a diesel oil is used in a natural gas engine, soot dispersants can form emulsions that break down the lubricating film and impair performance.
 
Other requirements unique to natural gas engine oils include control against spark-plug fouling, valve recession, and emulsion formation. Natural gas engines also use a three-way catalyst exhaust treatment system similar to a passenger car, which requires a compatible oil. However, since natural gas engines do not emit particulate matter, the oil does not need to account for particulate filtration systems like those found in diesel engines.
Chevron has spent several years working to develop oils for each iteration of the Cummins specifications. Our Delo® SNG 15W-40 is specifically formulated to meet the Cummins requirements for mobile natural gas engines in medium and heavy-duty vehicles.
One of the barriers to wider natural gas adoption is the need for fleet maintenance managers to keep different oils on hand to accommodate CNG-powered trucks when the majority of their vehicles are diesel. We have a solution for that, which we will introduce in a future column. Stay tuned.