Delo® 600 ADF Ultra-Low Ash Diesel Oil Approved for Cummins Natural Gas Engines
Fleet operators now have single engine oil for diesel and natural gas vehicles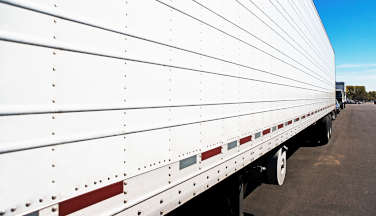 In 2019, Chevron introduced Delo® 600 ADF 10W-30 and 15W-40, the first diesel engine oils formulated with OMNIMAXTM, our patented ultra-low ash (ULA) technology. Our intent was to solve the problem of ash build-up coming from the engine oil additive package in diesel particulate filters (DPFs), which is required to reduce carbon emissions. Delo 600 ADF has been proven to help improve fuel economy retention while reducing forced regenerations to burn off soot in DPFs, as well as lessen the downtime required to properly service and remove ash from the units.
Shortly after the launch, we realized that Delo 600 ADF also has a lot of characteristics that line up well with the Cummins CES 20092 specification for mobile natural gas engine oils. As we discussed in an earlier posting, natural gas engines have unique lubrication requirements. As the leading manufacturer of natural gas engines in North America, Cummins has essentially set the de facto industry standard for mobile natural gas engine oils, or MNGEOs. Historically, for lubrication producers like Chevron, that has meant producing dedicated MNGEOs uniquely formulated to meet or exceed the Cummins specifications. However, this poses an issue for fleet maintenance managers. If they have a mix of natural gas and diesel-fueled engines, they have to keep different oils on hand for each engine type. In fact, they run the risk of damaging or severely compromising a natural gas engine if they inadvertently put a diesel engine oil in it.
The Cummins MNGEO specification calls for far less ash than a conventional diesel oil – the core differentiator of Delo 600 ADF. Moreover, Delo 600 ADF measures up to the requirements for oxidation stability and nitration performance in natural gas engine oils, which have to account for the higher temperatures generated by natural gas engines. This further encouraged us to pursue the certification of Delo 600 ADF as a product suitable for use in both diesel and natural gas engines.
The Cummins approval process is rigorous. It requires two years of field testing in the actual Cummins engines sold to the on-highway market, followed by a tear-down of the engines used for inspection and review by Cummins. After putting Delo 600 ADF through this process, it has now received approval for use in Cummins natural gas engines and carries the CES 20092 approval.
Having a single oil for both diesel and natural gas-powered vehicles should make life much easier for fleet operators. And, with the upcoming launch of a CNG powered 15L engine, we are already hearing from long haul operators looking for a one-oil solution for their mixed fleet. Delo 600 ADF delivers all the performance benefits of an API CK-4 heavy duty diesel oil, combined with the ultra-low ash technology that helps protect diesel after-treatment systems while reducing fuel consumption, and now meets the very exacting standards of a natural gas engine oil as well. 
Compressed natural gas as an alternative to diesel fuel holds a lot of promise for cleaner emissions and overall lower carbon intensity. Addressing the desire of fleets to streamline their engine oil inventory is one more step to encourage wider acceptance of natural gas solutions in the heavy-duty world.