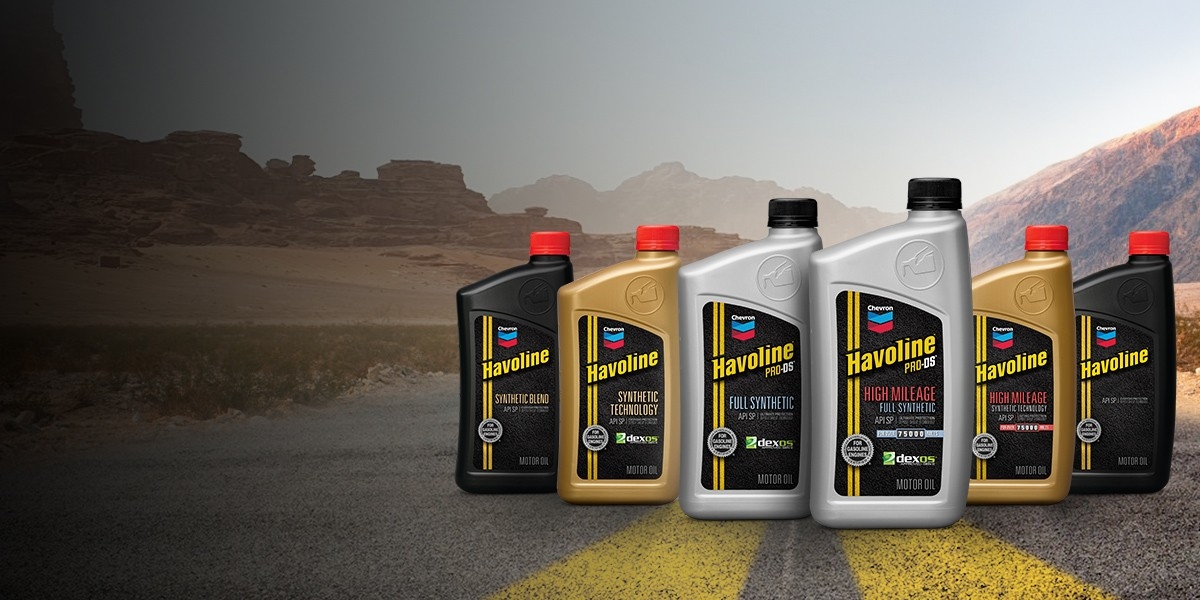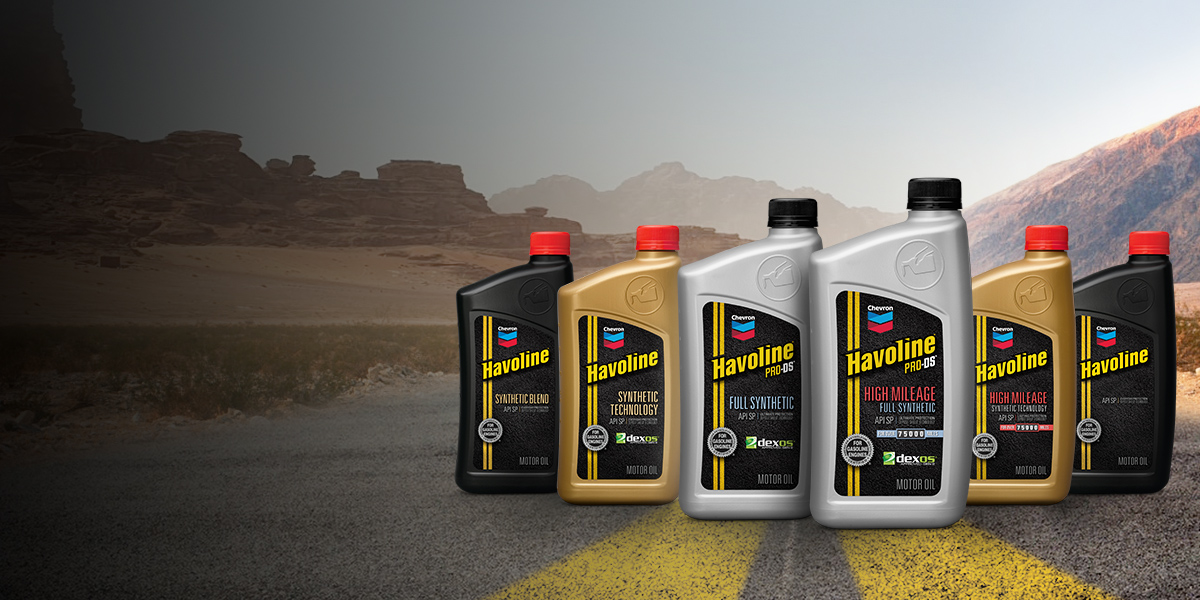 Chevron Havoline's new line of passenger car motor oils meet or exceed ILSAC GF-6 / API SP industry standards for protection, performance and fuel economy. Driven by innovation, Havoline® is the motor oil brand trusted by mechanics and drivers to protect and perform in their vehicle.


GM dexos® approval pending *Based on friction related wear in GF-6 Sequence IVB valve train wear test using SAE 0W-30 **Based on dexos1 Gen2 GMVFE fuel economy test using SAE 0W-20 (PRO-DS Full Synthetic only) ***Based on GF-6 Sequence VH sludge and varnish test using SAE 0W-20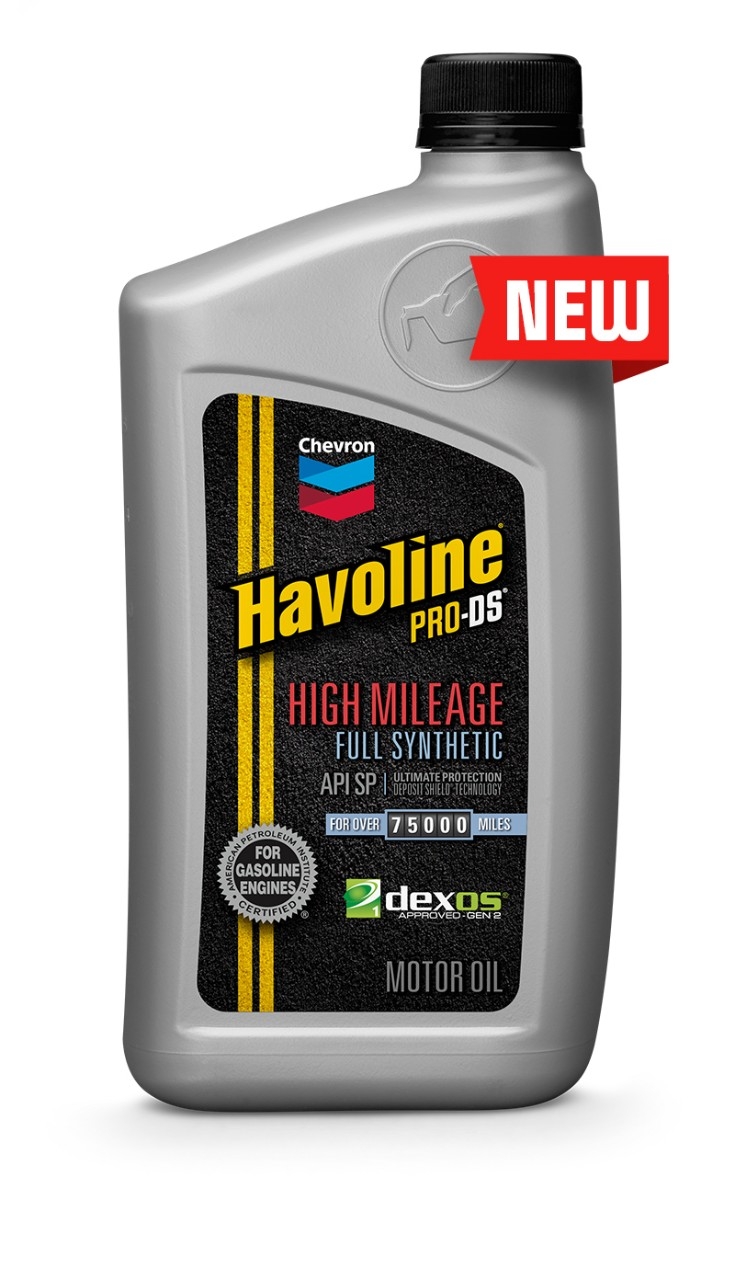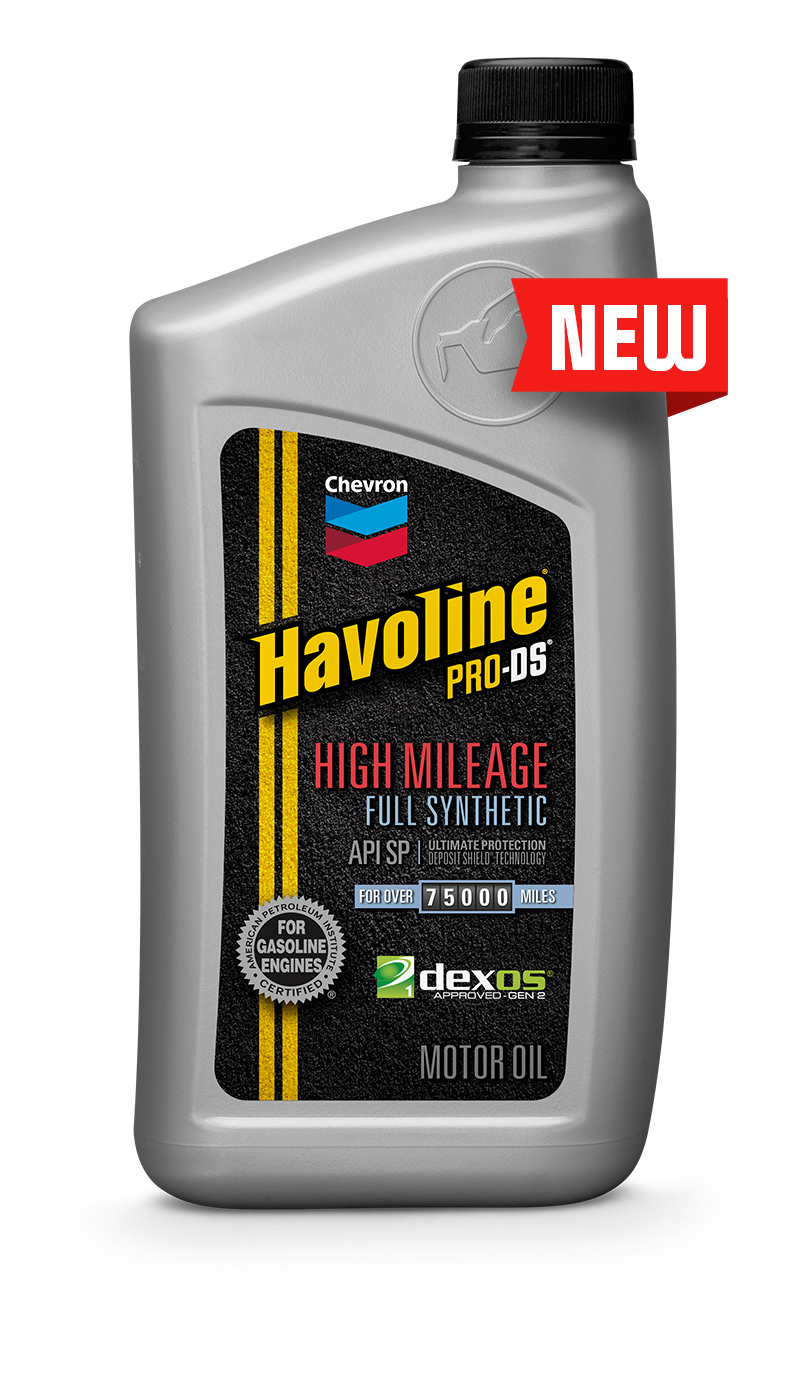 Introducing the new, Chevron Havoline PRO-DS® High Mileage Full Synthetic Motor Oil. The best of both worlds - all the benefits of our high mileage formulation with the added engine protection that comes with a premium, full synthetic motor oil. This product is formulated with seal conditioning agents and a proprietary cleaning booster to prevent oil consumption and provide ultimate protection that helps to extend the life of the engine. Havoline PRO-DS High Mileage Full Synthetic performs and protects in newer vehicles as well as vehicles that have accumulated more than 75,000 miles.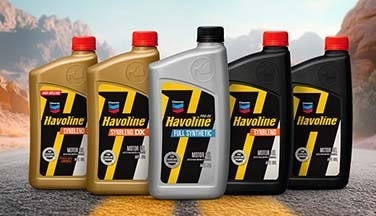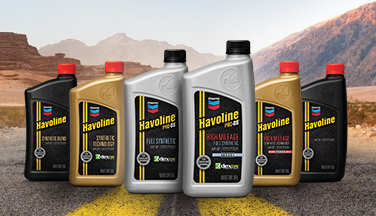 Our new Havoline products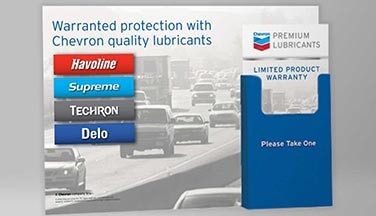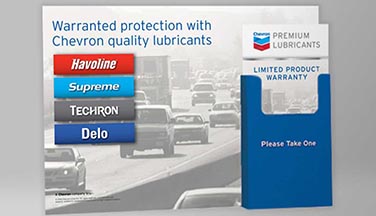 Chevron stands behind our products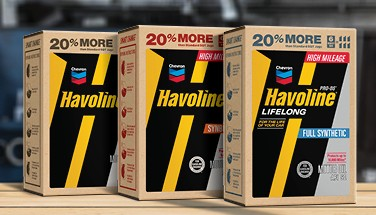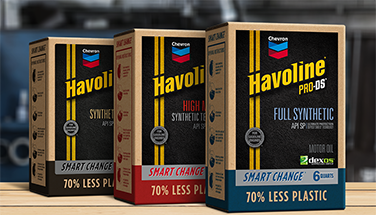 Learn more about Havoline SmartChange®, sold exclusively at Walmart.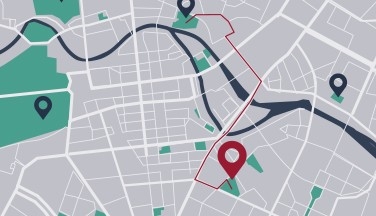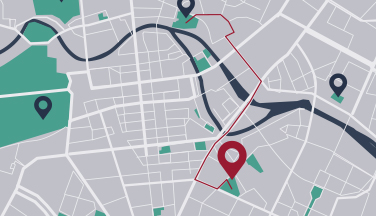 Get an oil change you can trust with Chevron Havoline motor oil.
Connect with Chevron to get started today.
Featured products
Keep going with Chevron Havoline®
Personal/Recreational vehicles
Havoline® PRO-DS® High Mileage Full Synthetic Motor Oil
Havoline® PRO-DS® Full Synthetic Motor Oil
Personal/Recreational vehicles
Havoline® Synthetic Blend Motor Oil
Personal/Recreational vehicles
Havoline® Motor Oil
Personal/Recreational vehicles
Havoline® Synthetic Technology Motor Oil
Personal/Recreational vehicles
Havoline® High Mileage Synthetic Technology Motor Oil