Personal/Recreational vehicles
Havoline® Synthetic Blend Motor Oil
SAE 0W-20, 5W-20, 5W-30, 10W-30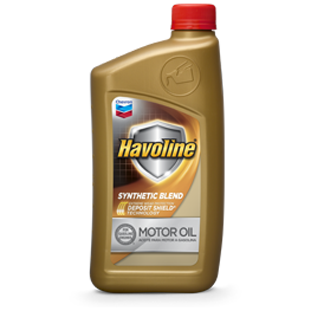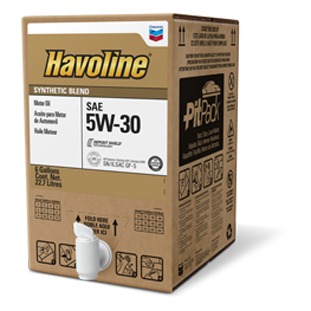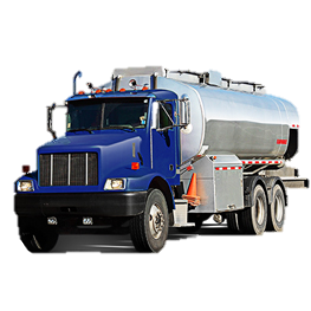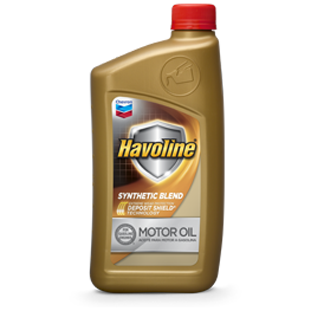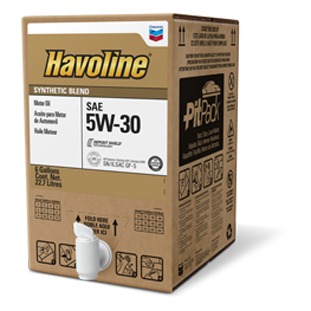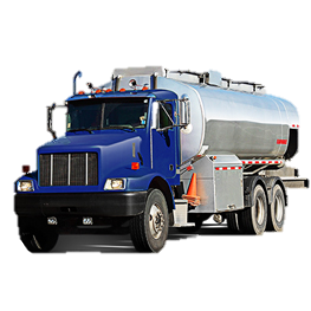 Personal/Recreational vehicles
Havoline® Synthetic Blend Motor Oil
SAE 0W-20, 5W-20, 5W-30, 10W-30
Formulated with a combination of premium synthetic and conventional base oils for better cold temperature performance than conventional oils. Well suited for turbocharged gas and flex-fuel car engines, light duty trucks and SUVs.
Where to buy ›

Base oil basics: quality starts at the base

Trends in passenger car motor oils: Evolving engine technology driving change
Fast facts
Supported equipment types





Strong antiwear protection
Excellent protection against thermal breakdown
Better low-temperature pumpability than conventional motor oils for protection during cold starts
Excellent protection for turbocharged engines
Outstanding protection against engine deposits and sludge and varnish formation that can result from heavy load and stop-and-go driving conditions.
Satisfies warranty requirements of cars, light trucks, and sports-utility vehicles specifying an API SN Plus Resource Conserving or ILSAC GF-5 motor oil
Havoline® Synthetic Blend Motor Oils with Deposit Shield® Technology are recommended for four-stroke gasoline engines used in passenger cars, light trucks, sports-utility vehicles, powerboats, motorcycles, and other mobile and stationary equipment where an API SN Plus or previous API "S" category oil, and the appropriate viscosity grade, is recommended. They are excellent for high-revving engines in small cars and light trucks. They are specially formulated for use in turbocharged engines.
Personal/Recreational vehicles
Havoline® ProDS® Full Synthetic Motor Oil
Personal/Recreational vehicles
Havoline® High Mileage
Personal/Recreational vehicles
Havoline® Motor Oil
Personal/Recreational vehicles
Havoline® Full Synthetic Multi-Vehicle ATF
Personal/Recreational vehicles
Havoline® Universal Antifreeze/Coolant
Personal/Recreational vehicles
Havoline® Xtended Life Antifreeze/Coolant 
Personal/Recreational vehicles
Havoline® Full Synthetic CVT Fluid