Engine oils
Havoline® High Mileage Synthetic Technology Motor Oil
SAE 0W-20, 5W-20, 5W-30, 10W-30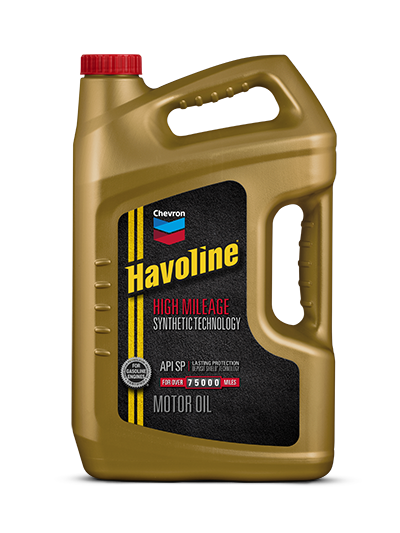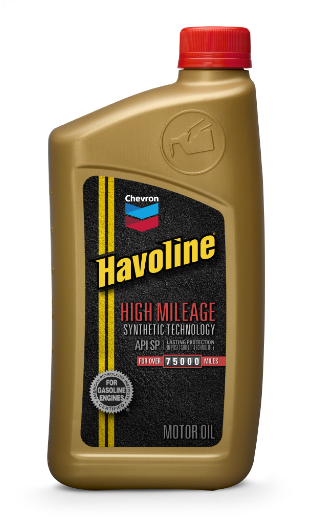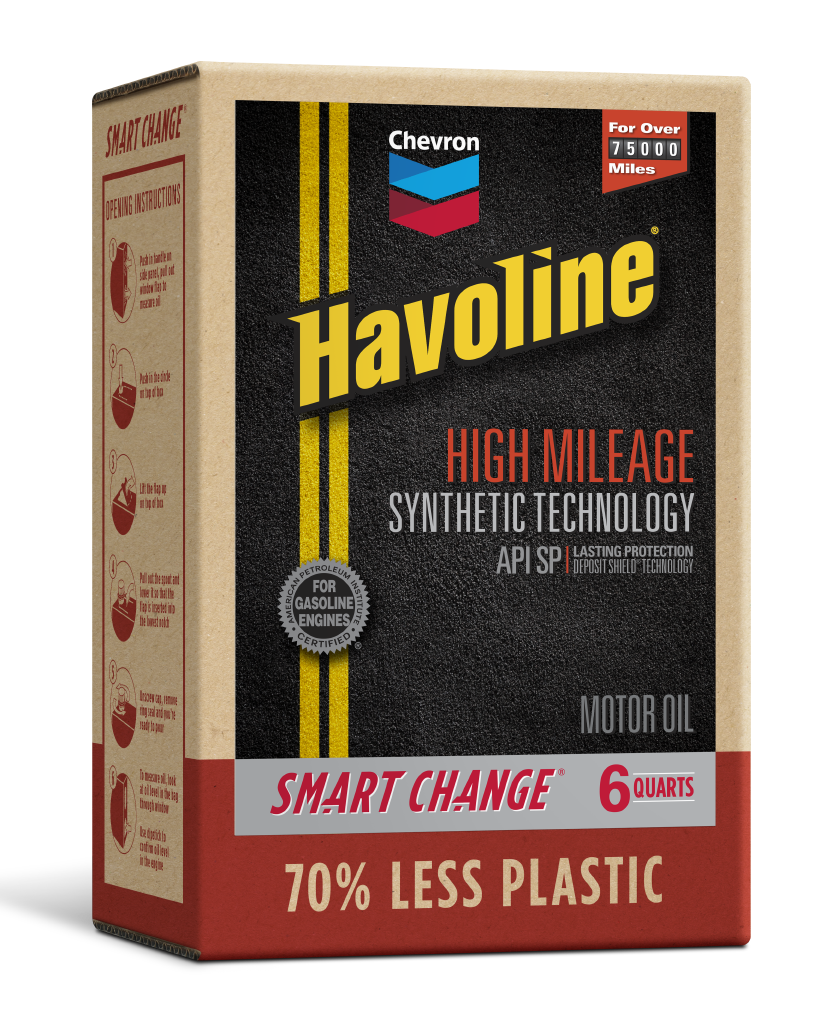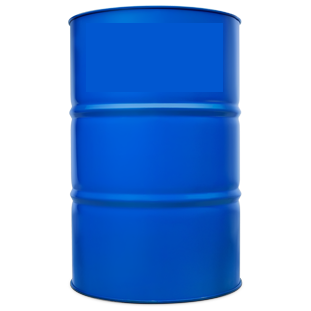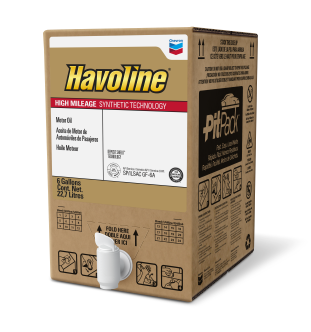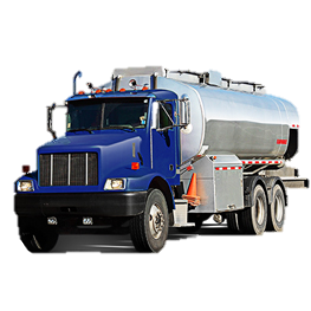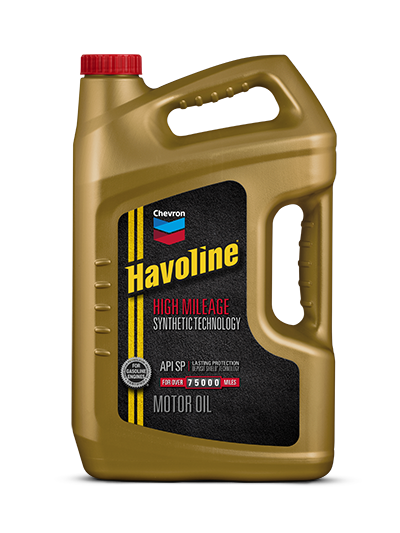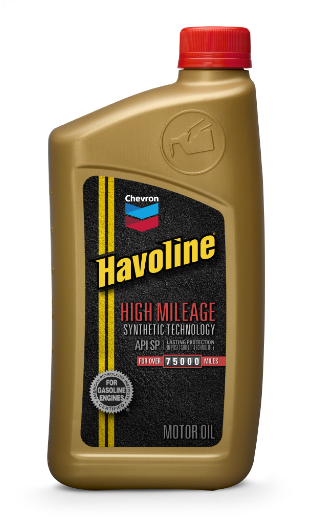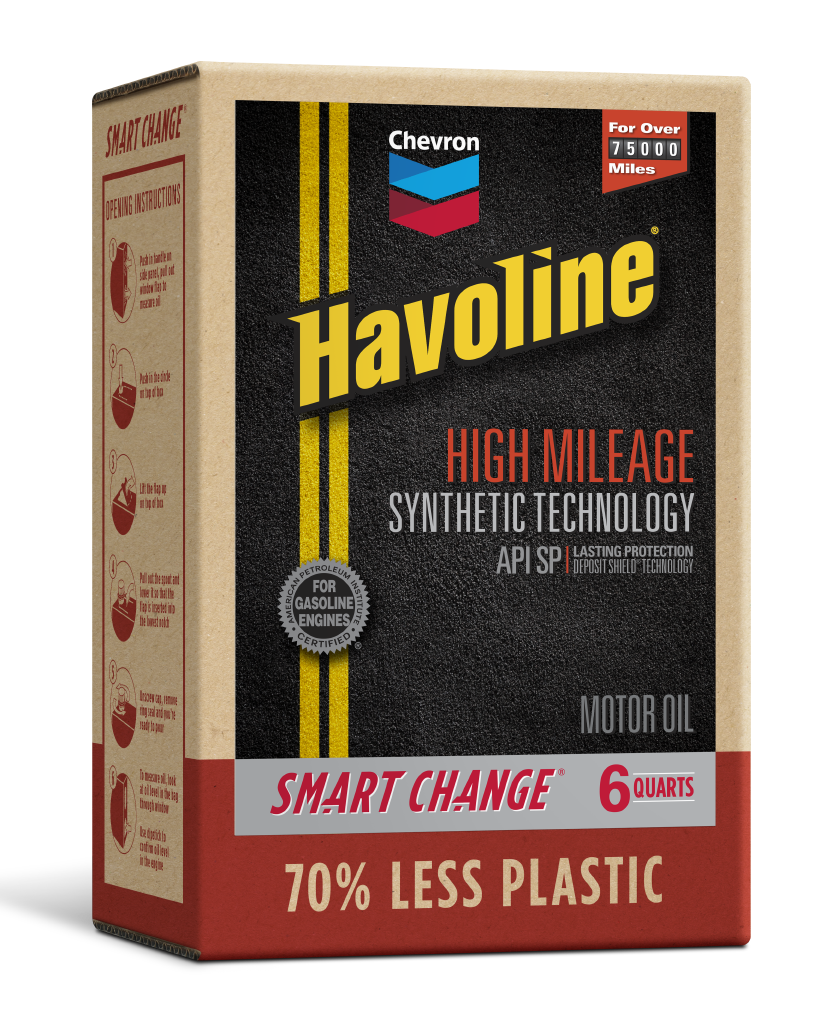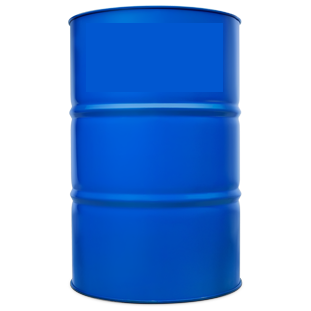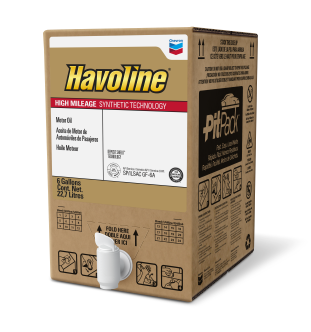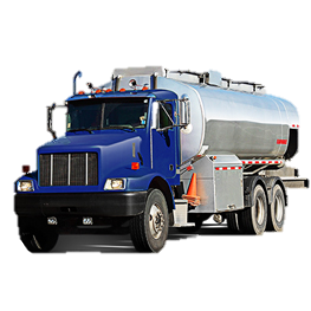 Engine oils
Havoline® High Mileage Synthetic Technology Motor Oil
SAE 0W-20, 5W-20, 5W-30, 10W-30
A premium synthetic technology oil with Deposit Shield® Technology, this product is specially designed for high-mileage engines or vehicles of any age. Formulated with seal conditioning agents and extra cleaning and anti-wear additives compared to conventional oil, to help extend the life of engines, particularly in severe driving conditions.
Where to buy ›
Fast facts
Supported equipment types







Chevron Havoline High Mileage Synthetic Technology Oil has advanced additives that can help maintain the condition of seals and gaskets to control oil consumption. It is especially suited for the unique needs of engines that have accumulated 75,000 miles or more and is designed to:

Help reduce leak and prevent oil consumption.
Reduce evaporative oil loss at high temperature compared to conventional motor oils.
Help reduce sludge and deposit buildup to keep engines running longer
Provide superior mitigation against Low Speed Pre-Ignition (LSPI) in turbocharged direct injection engines to protect critical engine parts. 
Preserve fuel economy better than conventional motor oils which helps save on fuel costs.
Deliver better cold-start performance down to -35°C (0W-20) and -30°C (5W-30).
Both high mileage and newer cars, SUV, and light truck engines, including high-revving and/or turbocharged engines where ILSAC GF-6 and/or API SP or previous specification is specified (specification depends on specific oil grade). Also recommended for use in mobile and stationary equipment where an API SP or previous "S" category oil, and the appropriate viscosity grade is stipulated.

Havoline® PRO-DS® Full Synthetic Motor Oil
Personal/Recreational vehicles
Havoline® Synthetic Technology Motor Oil
Personal/Recreational vehicles
Havoline® Xtended Life Antifreeze/Coolant 
Personal/Recreational vehicles
Havoline® Full Synthetic Multi-Vehicle ATF
Personal/Recreational vehicles
Havoline® Full Synthetic CVT Fluid
We've got you covered with a full line of lubricants, transmission fluids, gear oils, greases, hydraulic oils and coolants
Experience behind the wheel goes a long way. So does getting basic tips on driving and car maintenance.
Becoming an authorized Havoline installer. The expertise customers expect when they ask for us by name.
Where to buy Chevron Lubricants